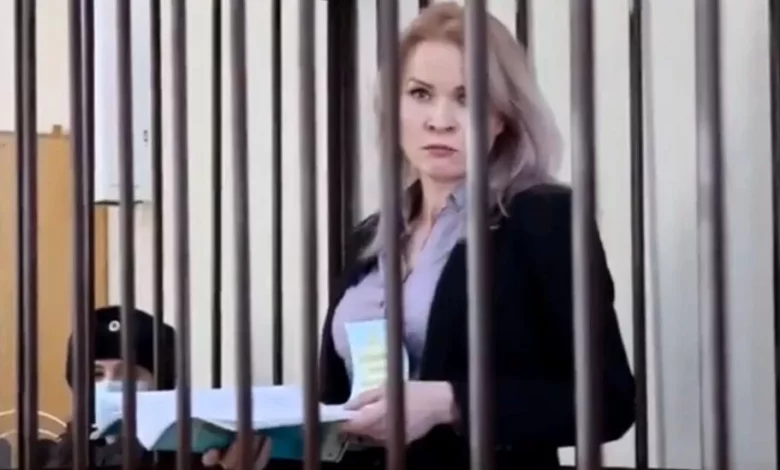 A Russian court has sentenced journalist Maria Ponomarenko to six years in prison for a Telegram post that the court said spread "false information," state news agency TASS said on Wednesday.
Ponomarenko was detained last April and charged with publishing "false information" on her Telegram channel about a Russian airstrike on a theater in Mariupol, Ukraine, that killed hundreds, and for which Russian authorities deny responsibility.
Her employer, RusNews, said on Telegram that the journalist spent time at a pre-trial detention center, which impacted her psychologically, leading to a suicide attempt in September. Ponomarenko is a mother of two.
The court in Russia's city of Barnaul in Western Siberia sentenced Ponomarenko to six years in jail at a general regime correctional colony, with no right to engage in activities related to the internet and other types of public communication for five years, according to court's press service quoted by TASS.
Earlier in February, the Committee to Protect Journalists (CPJ) called on Russian authorities to "immediately release" Ponomarenko along with columnist Iskander Yasaveyev and "stop prosecuting members of the press over their reporting and commentary on the war in Ukraine." Per CPJ's most recent prison census, at least 19 journalists were behind bars in Russia as of December 1, 2022.
With previous reporting by CNN's Mohammed Tawfeeq and Josh Pennington.