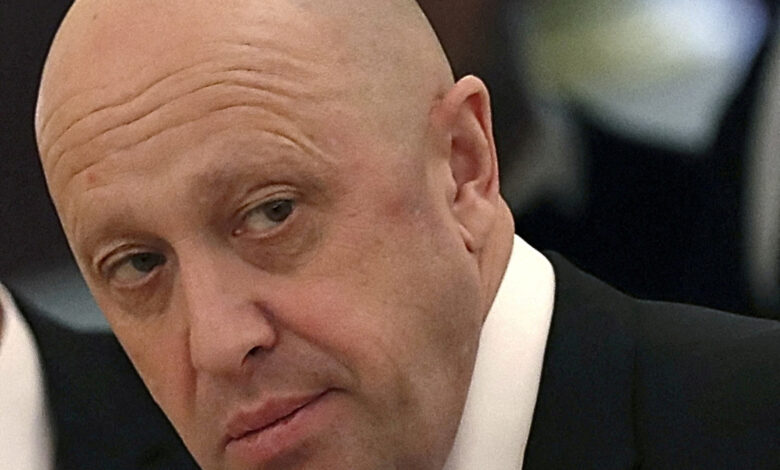 Wagner chief Yevgeny Prigozhin on Thursday repeated his complaints of inadequate munitions supplies from Russia in yet another sign of the mercenary group's growing isolation from the Kremlin with his fighters locked in fierce fighting for the Ukrainian city of Bakhmut.
"Shells are being made, but we don't have any for some reason. But the global reason, I think, is the following. Wagner PMC is the most effective unit, and all the military know this," Prigozhin said in a video interview published by the outlet RIAFAN.
The media group is is part of Prigozhin's holding company Concord and believed to be associated with the troll factory he admitted having funded.
Prigozhin placed a bet on his mercenaries raising the Russian flag in Bakhmut, albeit at a considerable cost to the ranks of his force and probably to his own fortune.
He spent heavily on recruiting as many as 40,000 prisoners to throw into the fight, but after months of grinding battle and staggering losses he is struggling to replenish Wagner's ranks, all the while accusing Russia's Ministry of Defense of trying to strangle his force.
Many analysts think his suspicions are well-founded — that Russia's military establishment is using Bakhmut as a "meat-grinder" to cut his forces down or eliminate him as a political force altogether.
"The merit of our work is not that our fighters are made of just anything, they are made of the same exact meat: exactly the same hands, exactly the same feet, and 40% and 50% of them are exactly the same former military personnel as those who are working now," Prigozhin said in the interview Thursday.
Wagner has made incremental gains around Bakhmut and now holds the eastern part of the city. But it seems unable to generate enough force to expel Ukrainian forces from the rest of Bakhmut. And its fighters are spread thin as they push northwest and southwest beyond the city.