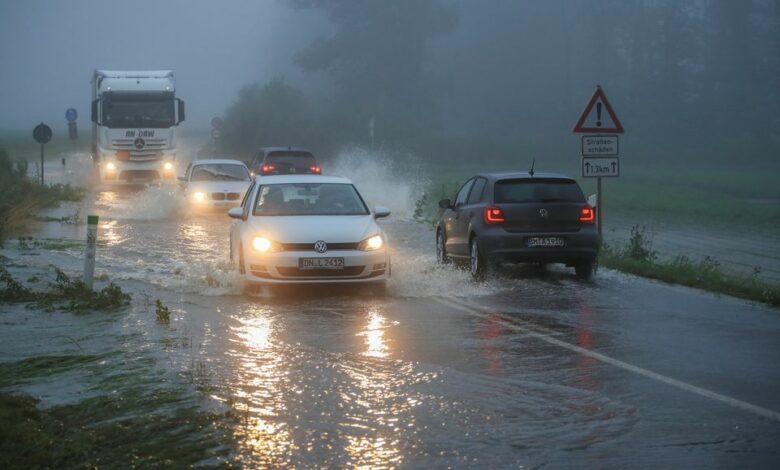 The Egyptian Meteorological Authority warned that unstable weather will hit the country on Thursday, with a peak on Friday and Saturday across most of the nation.
A member of the EMA's media office, Manar Ghanem said that rains will be moderate to heavy and thunderous, accompanied by hailstones on the northern coasts, Lower Egypt, Cairo, and areas of northern Lower Egypt.
She noted prominent wind activity on most regions of Egypt, bringing a further decline in temperatures and severely disrupting navigation on the Mediterranean Sea, with waves expected to be between four and five meters high.
The rains are expected to cause flooding in some areas from Sinai and the Gulf of Suez and Zafarana – Ras Gharb Road due to the mountainous nature of these areas, while the southern regions of the country will be the least impacted.
Temperatures expected for Cairo, northern coasts and northern Upper Egypt will range between 16-17C during daytime.
Ghanem addd that the weather instability began gradually starting from Monday and rainfall will ease by Sunday to be mild to medium on some areas.
As the peak of instability is the New Year's Eve and the first day of the new year, Ghanem advises citizens wishing to go out and travel to wear heavy winter clothes overnight and early morning hours.
She also advised to drive slowly on the roads especially during rainfall which will impact visibility and driving.
Ghanem further advised citizens to stay away from lighting poles, electricity kiosks, and dilapidated buildings, and not to park cars under the balconies of these buildings, to stay away from trees and metal plates that can fall from wind activity, and to follow weather forecasts constantly.