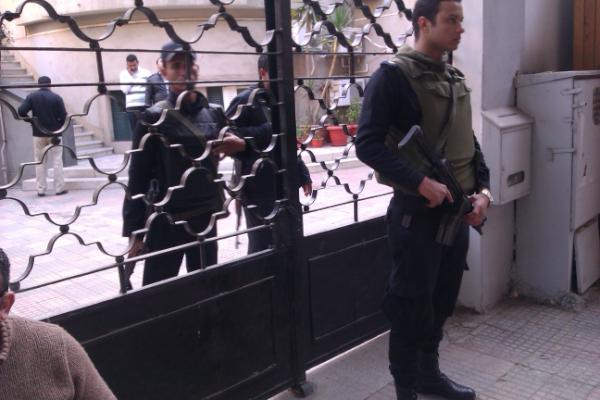 The United States is engaged in intensive discussions with Egyptian officials concerning the case of pro-democracy groups, as well as the American staff who are banned from leaving Cairo pending investigation, a state department spokesperson said Tuesday.
"We remain engaged in intensive discussions with the Egyptians on all of these issues, and as the Secretary said yesterday (Monday), it is our hope and expectation that we will be able to resolve this," said US State Department spokesperson Victoria Nuland in a press briefing.
However, Nuland didn't explain further regarding what kind of negotiations are being conducted with Egypt, only saying that "the legal process is still moving forward."
"We are continuing to work with the Egyptians on this issue," she said. "We've seen some press reporting about their next steps. I'm not going to comment on press reporting."
Last week, a criminal court officially announced that the criminal trial of 19 Americans and 24 others will start on 26 February. They are charged with illegally receiving foreign funding and tried to "infringe on Egyptian sovereignty."
The trial represents an escalation in what has become the deepest crisis in US-Egyptian relations in decades.
American officials have said the investigation could hinder the more than US$1 billion in US aid that Cairo receives annually. Egyptian authorities have blasted what they call US interference in legal affairs.