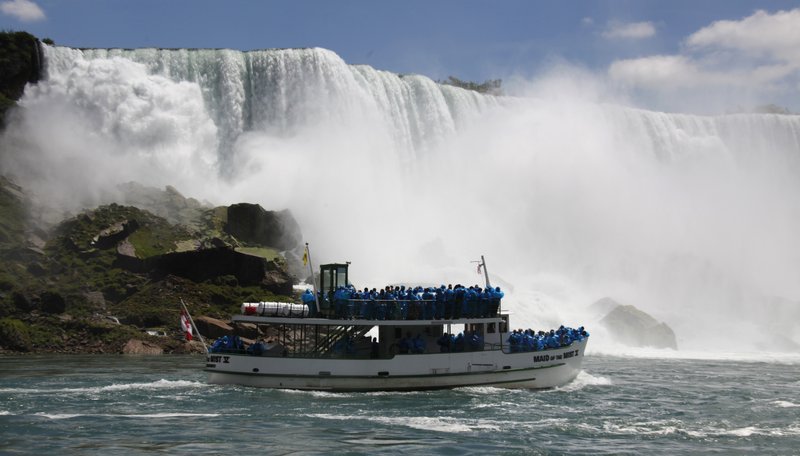 The public agency that was responsible for black, smelly water being discharged into water below Niagara Falls says it's hired an engineering firm to evaluate the discharge.
The Niagara Falls Water Board said in a statement released Monday that it's retained Los Angeles-based AECOM to analyze details leading to the July 29 discharge of black water from the public authority's wastewater plant.
The discharge turned the Niagara River near the base of the falls black on a sunny day when the area was crowded with tourists. Media coverage showed aerial images of the inky discharge clouding the American side of the river bank.
State officials are investigating what led to the discharge, while Niagara County lawmakers are seeking a criminal investigation by several agencies.