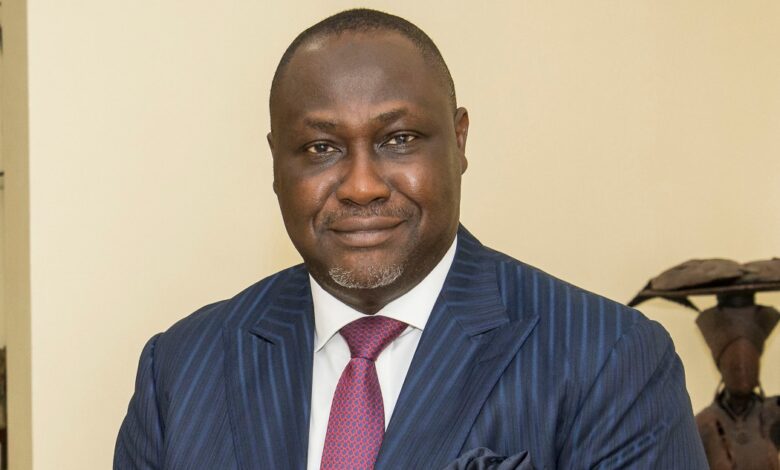 Egypt has recently been gearing up efforts to push forward with economic prosperity through large strategic partnerships with the private sector and financial institutions across the globe. The African Finance Corporation (AFC) seeks to cement its presence in the country's major development projects. In this light, Egypt Independent spoke with Samaila Zubairu, President and Chief Executive Officer of AFC, to discuss the potential, contributing role the corporation is aiming to play in promoting considerable investments in the country.
What are the AFC's regional investment commitments within the context of a pan-African investment approach and global investor base? 
The AFC was established by a treaty in a South African state in 2007 to create a multilateral financial institution that focuses on developing and financing Africa's infrastructure and industrial projects.
The AFC's key focus is industrialization, but industrialization will not happen without infrastructure. The infrastructure deficit in Africa shrinks productivity by 40 percent. Infrastructure investment is a silver bullet for industrial development in Africa, which is one of the key elements to economic prosperity, trade facilitation, and job creation for youth. Africa's population is estimated at 1.216 billion and almost 60 percent of the population is under the age of 25.
AFC has invested over US$9 billion across 35 African countries. Our focus is working with African governments and sponsors to transform ideas and opportunities into bankable projects. Since its inception, the AFC has invested in numerous major projects related to power, transport and logistics, heavy industries, telecommunications, and natural resources.
Djibouti's wind power project is a successful example of an AFC project that fostered renewable energy development. Through the project, about 80 percent of the country's power plants are producing renewable energy, lowering Djibouti's dependence on liquid fuel plants and electricity imports. Another fruitful collaboration the AFC is a part of is one with Kolodvor, in which a hydropower dam has been developed in hopes of significantly increasing water supply and lowering the cost of electricity.
In which of Egypt's major infrastructure projects are the AFC aiming to invest in the near future?     
AFC is looking for ample opportunities in transport, logistics, and industrial packaging to fund. Additionally, we have already invested in Egypt's oil and gas assets, and strive to leverage more presence in the energy market. Regarding renewables, the government has devised an audacious, grandiose plan for this essential sector that we'd like to enter through developing wind farms and solar plants. We are open to joining forces with the public and private sectors in an effort to provide the vital tools that help achieve their objectives.
How much funding has AFC allocated for investments in Egypt? 
AFC has allocated over one billion dollars for investment in Egypt, and we can guarantee to mobilize more capital once it joins the corporation. To clarify, if we invest one billion dollars, our mobilization power of investment in Egypt will be estimated at about six times more. A couple of months ago, we held discussions with the Ministers of Transportation and Petroleum and Mineral Resources, as well as several private investors, and are currently sparing no efforts to put those plans into effect in the near future.
Once all involved parties seal an agreement on Egypt's membership and privileges we seek from our partnership, we are going to make a collaborative announcement about the projects we will take part in.
Egypt was the largest Foreign Direct Investment recipient in Africa in 2020, how will the AFC contribute to the continuing success of this sector? 
We have access to both public and private markets in numerous African countries, subsequently, our foreign region capacity is considered one of the highest in the continent. Based on our balance sheet, we have also made a sizable allocation for Egypt. I am positive that this asset allocation, in addition to the opportunities that we see in various sectors, will create a success equation to realize a significant capital mobilization for the country in an effort to sustain the pace of the foreign direct investments that are currently coming in.
Egypt has set targets for renewables to make up 37.2 percent of its total energy mix by 2035 and is establishing the largest solar project across the globe. How do you see this transition affecting the country's economic landscape? 
The transition is real, undoubtedly. That's why the AFC is leaping at the opportunity to bolster Egypt's renewable energy plan with its experience and expertise. The country is making great strides in the renewable energy industry, which has a lower cost from fossil fuels. Consequently, the energy cost will be slashed, leading to tariff reduction. Additionally, the extensive use of renewables will result in a continuous, uninterrupted power supply for industrialization and trade. This will eventually increase job creation in the country. More importantly, the renewable energy projects will not produce carbon dioxide emissions, creating a pollution-free environment.
How can the AFC's support to the private sector contribute to Egypt's economic growth?
Privatization is beneficial for boosting the economy. It enhances risk assessment and allocation within projects that are carried out with the public sector.
Egypt has designed a well-articulated privatization program comprising vital sectors. While the AFC has previously teamed up with private companies in the country's petrochemical field, we are looking forward to replicating the success in other substantial, industrial sectors.
Globally, around 80 percent of the private sector's investments are directed to the transport and energy sectors. If the Egyptian government decides to follow the same path, it will free up capital for investments in other critical sectors, including health and education, which the private sector usually gives less attention to.
What opportunities could come to Egypt as a result of its cooperation with other AFC member states to foster intra-African trade? 
One of the largest challenges we face with the continent's infrastructure deficit is the inability of the African countries to apply trade on a large scale.
Besides looking for investment opportunities in Egypt, we are always keen to expand our investments in the regional infrastructure in general.
Within this context, we will be able to provide an important venue for the cultivation of trade opportunities between Egypt and all other African governments that are members of AFC. Facilitating payments, increasing the value of resources, and getting transactions easily and effectively done within the continent are among the benefits that Egypt will reap from its AFC membership. Typically, these considerable investments should bring down the cost of transport, reduce the time for goods to get to various markets, and generate additional income annually in Africa.
What will Egypt's membership add to the AFC?
We seek regional diversification so Egypt's membership will open the door to brisk, lucrative regional trades within the continent.
Moreover, it will help give us an in-depth insight into the country's economic strategy, allowing us to support its aspirations with the infrastructure and industrial master plan. We will also be capable of mobilizing more countries, which eventually will result in attracting more capital than we ordinarily could into Egypt.
What are the AFC's efforts exerted so far to address Africa's pressing challenge of low-value addition? 
AFC pursues a coherent strategy for the value of African resources.
Our integrated approach for value addition and value creation for goods we trade within the African states has proven effective.
Gabon is an obvious example of how our intervention development has skyrocketed the value of wood. It currently exports raw wood for 150 to 180 euros rather than 30 to 50 euros per cubic meter, as it did prior to our investments in this field. At the moment, we are keen to set up an equal system that allows Egypt to increase the value-added gains from trade within the continent. For instance, the AFC could help Egypt move up higher in the value chain in the cotton industry and various other resources.
What do you hope to achieve during your visit to Egypt this month? 
I am planning to present the AFC and demonstrate how it is one of Africa's most important and catalytic financial institutions. I will explain our capacity to take risks in well-deserved investments and mobilize capital, as well as proficiently provide advice in project management to governments and sponsors on how best to realize the aspirations of economic growth.