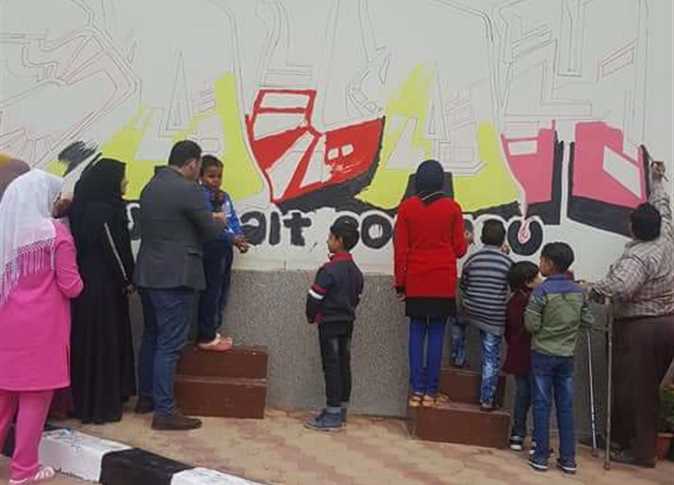 Children at the Kidney Dialysis Unit in Mansoura University Children's Hospital painted street art dedicated to Egyptian striker Mohammed Salah, writing "we wait for you" on the hospital building following his call with the hospital on Monday.
The hospital commissioned painter Ahmed Gaber (Nemo), who chose bright colours and smiling faces to reflect the children's admiration of Salah.
Director of the hospital Ahmed al-Refeai said, "Salah's call gave the children a positive push to express their love to Mohammed Salah. Through the graffiti, we want to transfer a [positive] image of Egyptian children and their love of art."
"Pharaohs are the ones who innovated Graffiti. They drew them on the walls of the temples thousands years ago," Refeai added.
Meanwhile, Nemo said, "I was eager to implement the idea when [Refeai] presented it to me. We started to teach children how to hold the brushes and select colours.  They will start drawing with us and write the message 'We wait for you' and we will complete the drawing of Salah."
Edited translation from Al-Masry Al-Youm