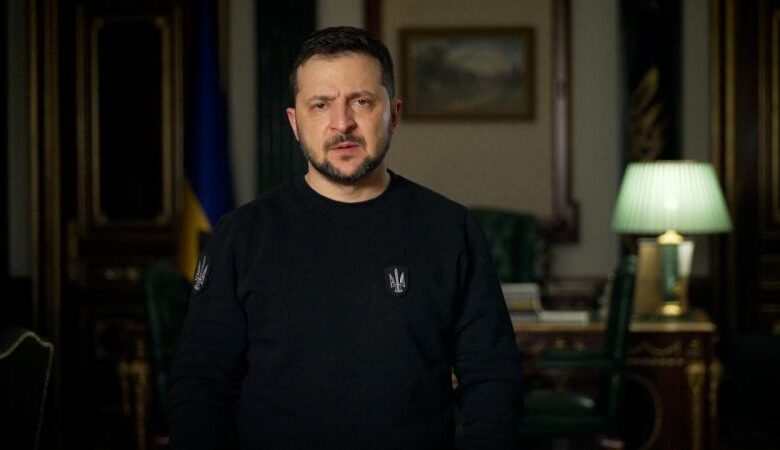 President Volodymyr Zelensky promised Ukraine would find those responsible for killing an unarmed Ukrainian soldier.
His comments Monday were in response to a video showing an unarmed soldier in Ukrainian combat fatigues being shot by assailants who do not appear in the footage.
"Today, a video has been released showing how the occupiers brutally killed a warrior who bravely said to their faces: "Glory to Ukraine!," Zelensky said in his nightly address. "I want us all to respond to his words in unity: "Glory to the hero! Glory to heroes! Glory to Ukraine!"
Zelensky said Ukraine would never forget those who had died for their country and thanked those currently on the battlefield.
"We will find the murderers," he said.
Some background: Ukrainian Foreign Minister Dmytro Kuleba blamed Russia and said it was additional proof that Moscow's invasion was "genocidal." The Ukrainian Parliament Commissioner for Human Rights Dmytro Lubinets, among several others, said he has shared the video with international partners as "evidence of yet another Russian war crime."
CNN has not been able to independently verify the identity of the executed POW, where he was shot, and who shot him. CNN has reached out to the Ukrainian Ministry of Defense to get further details.
CNN has also reached out to the Russian Ministry of Defense but has yet to hear back. Russia has consistently denied accusations that it or its soldiers have committed war crimes during what it calls a "special military operation" in Ukraine, despite overwhelming evidence to the contrary.