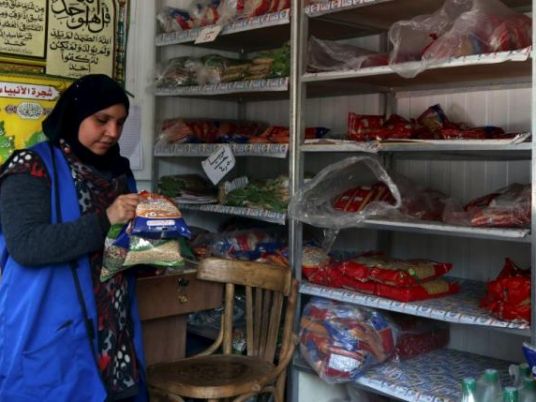 Egypt's President Abdel Fattah al-Sisi said on Wednesday he would make sure the price of basic goods does not increase, regardless of what happens to the value of the currency.
Egypt relies heavily on imports and has been facing a dollar shortage since the popular uprising in 2011 drove away tourists and foreign investors, major sources of hard currency.
The government has taken a series of measures to keep the price of basic goods from rising, rolling out army trucks to distribute subsidised food items for its poorest and identifying key goods to monitor for price rises.
A black market for dollars has sucked up liquidity from the banking system while the central bank kept the pound artificially strong and rationed dollars through weekly auctions, putting a strain on foreign reserves.
"The prices of basic goods will not increase no matter what happens to the dollar, and nothing will happen," Sisi said in a speech. "The military and the government are responsible, it's a promise."
The Egyptian pound has weakened in recent weeks on the black market with traders on Tuesday giving a range of 10.25-10.28 per dollar. Egypt's reserves more than halved to US$16.56 billion in March from around $36 billion in 2011.
In an attempt to close the gap between official and black market rates, the central bank devalued the currency to 8.85 per dollar from 7.7301 last month. It later strengthened it to 8.78 per dollar, while adopting a more flexible exchange-rate policy.
The central bank said it would move to a more flexible exchange rate regime, in an effort to rebalance markets and ease a foreign exchange shortage that had stifled business activity and hit confidence.