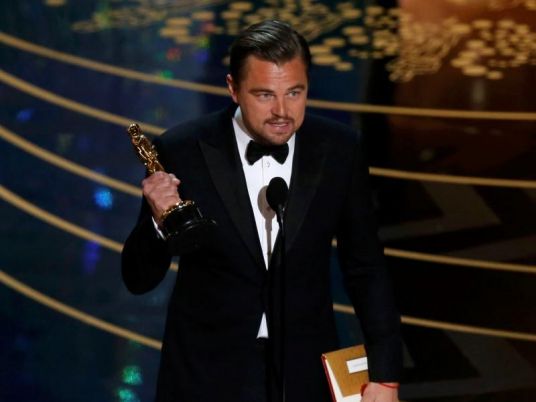 Leonardo DiCaprio, Brie Larson, Mark Rylance, Alicia Vikander, Alejandro Inarritu and George Miller all went home with a gong from the 88th Oscars ceremony last Sunday.
As the dust settles on their moments of glory, they will all soon be heading back to work.
Here is a look at what this year's winners have in store for the coming months.
Leonardo DiCaprio: a sixth Scorsese?
After taking home his first Oscar with a triumphant win for "The Revenant," this year's Best Actor could soon be back working with his favourite director, Martin Scorsese.
The pair are thought to be adapting Erik Larson's true-crime thriller novel "The Devil in the White City," which focuses on Dr Henry Howard Holmes, thought to be one of the first serial killers in American history.
Based in Chicago in the late 19th century, the movie hasn't yet been officially announced. Before stepping back in front of the camera, DiCaprio will be concentrating on production roles.
In particular, he is due to work on Ben Affleck's upcoming feature film "Live by Night," as well as a new version of Robin Hood — "Robin Hood: Origins" — starring Taron Egerton and Jamie Foxx.
Brie Larson: a blockbuster
Little known to the general public before being crowned Best Actress for "Room," the Oscar-winner is moving into a whole new league with "Kong: Skull Island," a blockbuster that she is currently filming with Tom Hiddleston, Samuel L. Jackson and John Goodman.
This King Kong prequel is up for US release on March 10, 2017. The American actress will also be starring in the adaptation of Jeannette Walls' memoir "The Glass Castle," looking back at the New-York-based writer and journalist's chaotic and impoverished childhood.
Mark Rylance: back with Spielberg
After winning Best Supporting Actor for his performance in "Bridge of Spies," the British actor will be back working with Steven Spielberg in "The BFG," a big-screen adaptation of the Roald Dahl book due in US theatres July 1.
Plus, the Oscar-winner will soon be heading to northern France to start filming World War II movie "Dunkirk," directed by Christopher Nolan and scheduled for July 2017, also starring Tom Hardy and Kenneth Brannagh.
Alicia Vikander: alongside Jason Bourne
After starting the year with a surprise win for her role in "The Danish Girl," 2016 looks busy for this year's Best Supporting Actress.
The Swedish newcomer is set to star in the upcoming Jason Bourne movie with Matt Damon (out July 29 in the US), as well as "The Light Between Two Oceans" (September 2), alongside Michael Fassbender, and "Tulip Fever," a period drama with Cara Delevingne and Christoph Waltz.
The actress has also been cast in Wim Wenders' upcoming movie "Submergence," a thriller up for release in 2017.
Alejandro Inarritu: a small-screen project
Following the epic feat of "The Revenant," which saw him crowned Best Director for the second year running, the Mexican director has been tempted into the world of TV.
His series, "The One Percent," is scheduled for the end of the year on the Starz network and follows a farmer struggling to keep the family business afloat.
Ed Helms, Hilary Swank and Ed Harris have been cast in the drama, which is written, produced and partially directed by Inarritu.
George Miller: next stop, Cannes
"Mad Max: Fury Road" bagged no less than six Oscars in technical categories at this year's Academy Awards.
Before returning to the director's chair for another Mad Max instalment ("Mad Max: The Wasteland"), the Australian director will be president of the jury at the 69th Cannes Film Festival, May 11 to 22.