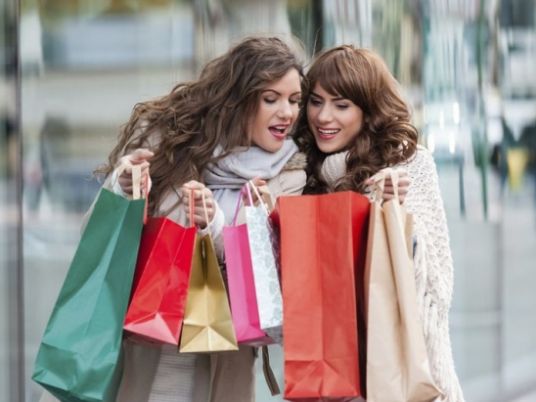 There are only a few days to go before the arrival of Black Friday, or White Friday as it is known in the Middle East, a major shopping day in late November when dozens of shops offer big discounts.
Black Friday falls this year on November 29, but before going out on a shopping spree or making the decision to participate as a vendor, it's important to know more about your rights and duties as a consumer or trader on the big day. 
Rady Abdel Moaty, Chairman of the Consumer Protection Agency, announced that the Agency will launch intensive crackdowns on the market to ensure that vendors are committed to announcing genuine price deductions and monitoring fake sales announcements used by shops to deceive the public.
Vendors should also respect consumers' rights regarding purchases made during the sales period, Abdel Moaty added, going on to explain that vendors are obligated to inform consumers of all the information related to the product, issue invoices, and avoid misleading advertisements. 
Furthermore, vendors participating in Black Friday sales must announce prices before and after the discount, Abdel Moaty noted, instructing vendors as well to abide by the regulations stipulated in the Consumer Protection Law, which requires them to provide high-quality goods and services, refrain from any negative practices that harm the consumer, and provide consumers a clear invoice noting all the product data in Arabic. 
He warned that violators will be referred to the Public Prosecution in accordance with the law.
Abdel Moaty gave a number of tips to consumers as well, urging citizens to make sure the discounts being advertised are genuine before making purchases.
Consumers can communicate with the Agency in case of complaints through the hotline 19588, the WhatsApp number 01281661880, or the Agency's website WWW.CPA.GOV.EG or official Facebook page.
For their part, a group of specialists also provided a number of tips to consumers avoid getting fooled by seemingly authentic ads for discounts this Black Friday. 
First, when making purchases online, make sure you use reputable websites with good ratings from other customers.
Also important, experts say, is making sure you know the exchange and refund policy for products online and in traditional stores before making purchases, as well as making sure products are in good condition and absent of any defects.   
Furthermore, most specialists recommend shopping in a group on Black Friday and leaving the kids at home during the popular shopping day in order to avoid unnecessary crowding.
Specialists also urged consumers to take advantage of discounts offered before Black Friday at a number of shops. 
Edited translation from Al-Masry Al-Youm