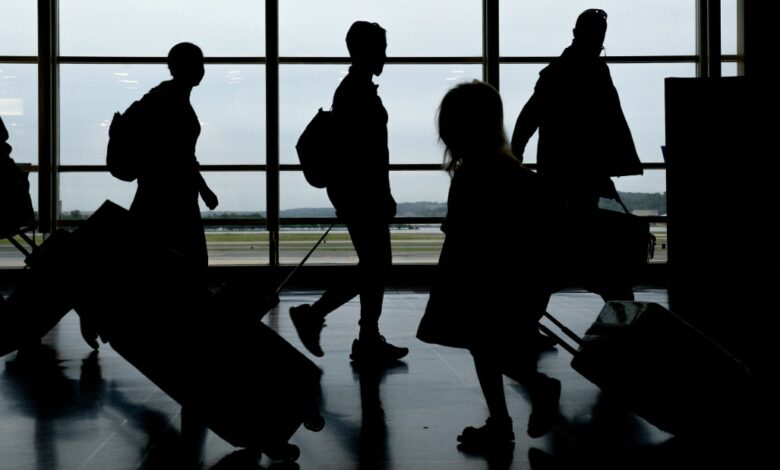 The Ministry of Health and Population has provided the necessary procedures to conduct a PCR analysis of coronavirus for travelers outside Egypt and to pre-book it.
The Central Administration of Laboratories and its branches has allocated this service based on the instructions of the civil aviation authorities and the health authorities of certain countries that require conducting health tests before entering them.
Al-Masry Al-Youm lists 10 necessary steps from the beginning of the reservation until leaving the country through quarantine at the airport:
Access the website of the Central Administration of Laboratories at the Ministry of Health .
Register to set an appointment to fill out the required data form.
The form includes the date to take the test, the number of travelers and the countries to which you are traveling.
If it is an individual, the data of the name in English, national number, passport number, date of birth, gender, occupation and phone number are filled out.
If more than one person, a form is filled out for each member of the passengers.
The time and place are then determined for the test. The laboratories' branches located in all governorates and ranges between one and two places for each governorate except for Cairo, which has 4 headquarters in addition to the Central Administration of Laboratories.
The Ministry of Health has set working hours from Saturday to Thursday from seven am to seven pm, and on Fridays and holidays from nine am to three pm.
You then head for the coronavirus analysis on the specified date, with the results available within 24 to 48 hours.
The cost of the analysis is LE1,200. Fees are paid and all financial transactions carried out using credit cards.
The laboratories provide the result of barcode analysis through quarantine in various Egyptian airports and ports.
Edited translation from Al-Masry Al-Youm