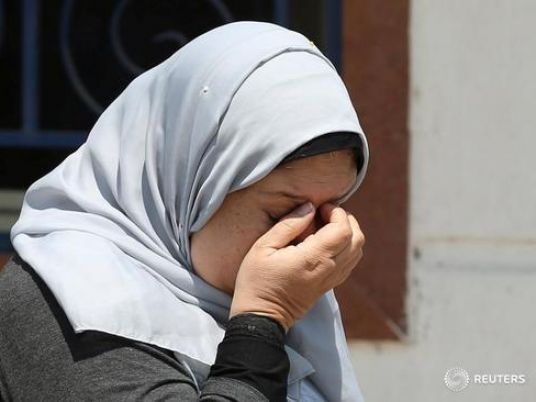 A woman filed a lawsuit with the Cairo Family Court on Monday requesting a divorce after her husband beat her in front of their neighbors for borrowing money to pay an electricity bill.
The wife refused reconciliation attempts and insisted the court should proceed with the divorce procedures after her partner had beaten her to the point where she had to appeal to nearby residents for help.
The couple have been married for seven years and have a three-year-old child. The woman said she had married her husband for love, but could not continue living with him after he assaulted her publicly.
"I get LE 2,000 from my husband, from which I deduct all the fixed costs for housekeeping, including rent, utility bills, doorman and garbage collector fees. I use the rest for daily needs," said the woman.
The woman said she allocates between LE50 to LE70 for the electricity bill per month, but was caught by surprise last month by an unusually high bill of LE130. Having no money left at home, she borrowed LE50 from her neighbors to pay the bill upfront and avoid the bills piling up, intending to pay them back when her husband arrived home.
"When my husband came home from work, I told him what had happened. He flew into a rage and accused me of negligence, failure to run the household properly, and of being irresponsible. He would not listen to any justification for why I had borrowed the money," she recounted.
The woman described how her husband started beating her, and continued to do so until she managed to open the apartment door and scream for help from the neighbors.
Edit translation from Al-Masry Al-Youm