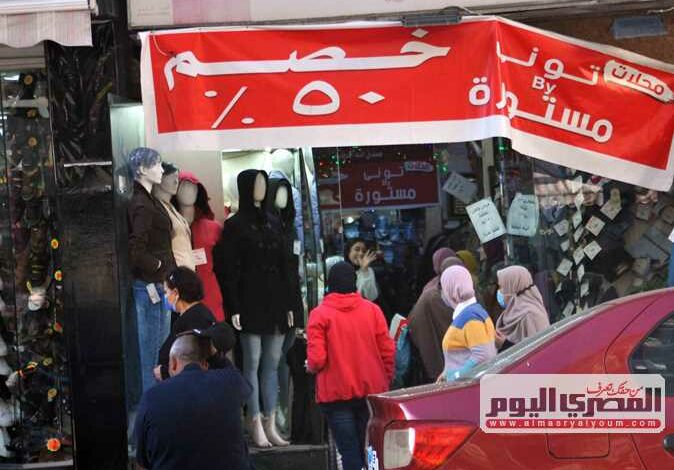 The Egyptian Ministry of Supply and Internal Trade announced the start of the first seasonal clearance season – winter sale – for the year 2022 on Monday, set to run for a month.
In a statement on Sunday, the ministry stressed the need for the shops participating in the clearance to obtain prior approval from the Supply and Internal Trade directorates whose shops are located in their areas.
The ministry said that the participating shops must announce the price of all the goods offered for sale in the clearance, accompanied by the price of these goods during the month preceding the clearance.
The ministry said that the goal of the sale is to activate the internal trade movement, and for citizens to obtain goods with discounts of up to 50 percent.
It added that every year, more than 3,500 stores enter the sale, whether winter or summer. The ministry added that it does not include clothing stores only, but also includes household appliances stores, leather stores (shoes and bags) and other commercial activities as well.
All Supply and Internal Trade directorates will provide facilities to shops wishing to participate in the sale, by obtaining entry permits for the winter discount season.
Minister of Supply and Internal Trade al-Moselhi announced at the end of January the date of the winter sale 2022 will start from February 7th for a period of one month.
Moselhi ordered all ministry officials to facilitate procedures for shop owners to participate in the 2022 winter sale, and stressed the need to follow up on the offered goods, in terms of quality and adherence to the announced prices, and the existing discounts.
The Ministry of Supply and Internal Trade said that the sale is an opportunity for the citizens to meet their needs at low prices at this time.
It explained that the prices of the discounts within the winter sale 2022 amount to 50 percent, assuring that all that discounts are legitimate.