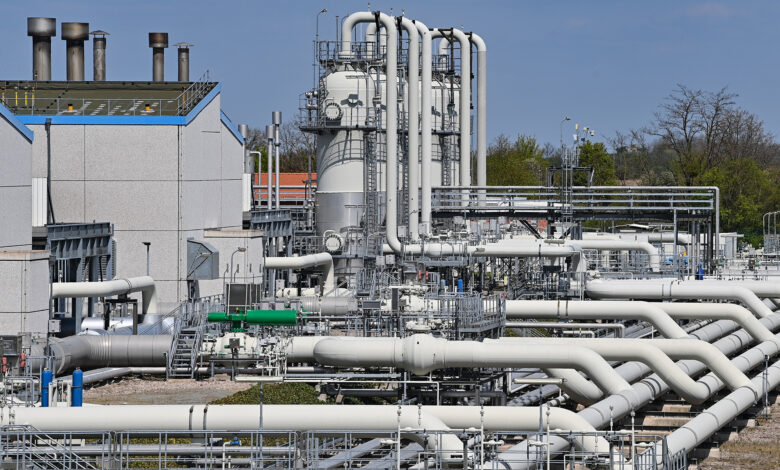 The German Wintershall Dea company announced a new natural gas discovery within the Disouq concession in the onshore Nile Delta region in Egypt, RT reported.
Operations centered on the new exploration well (NSG-3) in the Abu Madi reservoir within the Disouq concession under a field development agreement in this area.
The new discovery comes after the company's previous discovery in the exploration area in eastern Damanhour in January.
The Disouq gas project is being operated by a joint venture between Wintershall Dea and the Egyptian Natural Gas Holding Company (EGAS)

The General Manager of the joint venture, Olaf Ritz, commented on the discovery, saying: "The added new reserves constitute another example of fruitful cooperation with our partner EGAS in our joint venture, and will have a positive impact on the continuity of production in Disouq."
The NSG-3 well was drilled at a depth of 3,070 meters, and it intercepted a 22-meter-high reservoir in the Abu Madi Formation.
With the aim of accelerating production and increasing economic return, Wintershall Dea uses the infrastructure in Disouq, which is located near the well connected to the national natural gas network.
Wintershall Dea is looking forward for growth in Egypt, Senior Vice President and General Manager of Wintershall Dea Egypt Sameh Sabry said during the January discovery.
At a time when the need for additional energy resources increases in Egypt, regional countries and the world, the company is doing its best to provide other new quantities of these resources, he added.
Wintershall Dea began exploration in eastern Damanhur in November 2021, and the January discovery marked the second exploration well under this license.