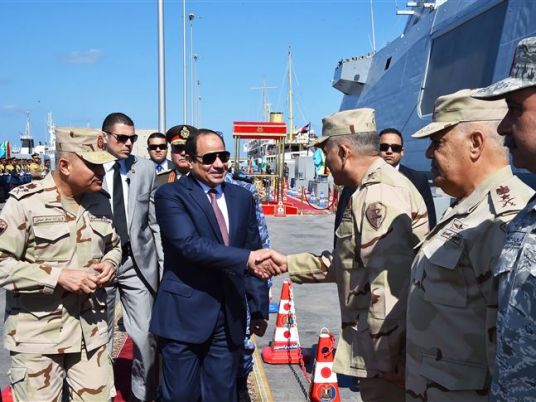 President Abdel Fattah al-Sisi said on Tuesday that Egypt is witnessing the birth of a new country and republic with the opening of the New Administrative Capital.
"We seek to change the lives of Egyptians for the better through the 'A Decent Life' initiative to develop rural villages," Sisi added, stressing the importance of preserving agricultural areas.
His Tuesday speech comes as as part of the thirty-third educational symposium of the armed forces on the occasion of the Day of the Martyr, under the title "Without Them, We Would Not Be Here" at the Al-Manara International Conference Center in the Fifth Settlement, New Cairo.
Sisi called on Egyptians to preserve their homeland, stressing that its people should elevate its status and protect it so that the sacrifices made the martyrs of the past eight years are not wasted.
"The martyrs sacrificed their lives so that Egypt could live," he said, pointing out that the martyrs' biographies send one message that he always repeats – to protect the homeland.
The land of Egypt cannot be depleted of its heroes, he added, directing his greetings, respect and appreciation towards the martyrs.
He also saluted the brave men of the armed forces and the efforts made by medical workers to fight the coronavirus pandemic, stating that their sacrifices will be remained forever.