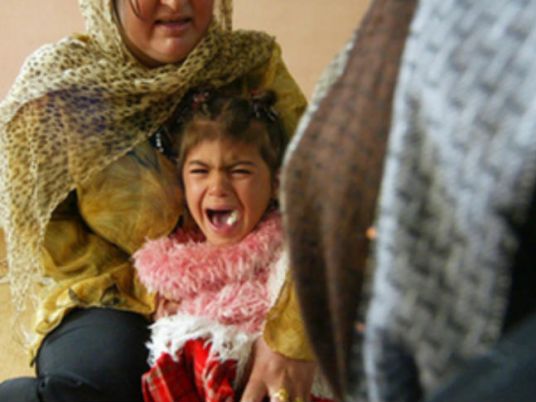 The Centre for Egyptian Women's Legal Assistance (CEWLA) has slammed MP Ahmed al-Tahawy, member of the parliamentary health committee, for saying that it is not appropriate to halt the practice of female genital mutilation (FGM), which he describes as an Islamic issue rather than a medical one.
In a statement, the center said "Female circumcision, which should be called female genital mutilation, is an African tradition that dates back to the ancient Egyptian age, and we inherited it thousands of years ago. It's a practice that is unknown at most Muslim countries."
The statement went on, "We're disappointed that post-revolution parliaments are disappointing. Physical safety for women and girls is still an issue for discussion since the parliament of 2012, when similar remarks were made by former MP Azza al-Garf. And now in 2016, we find the same remarks by Tahawy. Although political ideologies and regimes have changed, basic rights of women and girls are still open for discussion."
Last month, a mother of a 17-year old daughter was detained pending investigations into allegations that she subjected her daughter to female genital circumcision, resulting in her death.
The United Nations, UNICEF and the National Council for Childhood and Motherhood condemned the incident, calling for a review of current legislation on the prohibition of circumcision. The also demanded that the existing law be properly enforced to ensure the full protection of the rights of women in Egypt.
On June 2, the Egyptian Foundation for the Advancement of Childhood Conditions called on the Justice Ministry to increase punishments for female genital circumcision and to describe it in law as an injury that leads to permanent disability, rather than a premeditated injury. The foundation demanded that the family of the victim in Suez be prosecuted, along with the doctors who conducted the operation.
FGM is a widespread practice, especially in Upper Egypt and rural areas. A report issued by UNICEF on May 2 stated that 100 million cases of FGM occurred in Egypt, Indonesia, and Ethiopia in 2015. Of the three countries, Egypt had the highest number of cases, according to the report.
Edited translation from Al-Masry Al-Youm