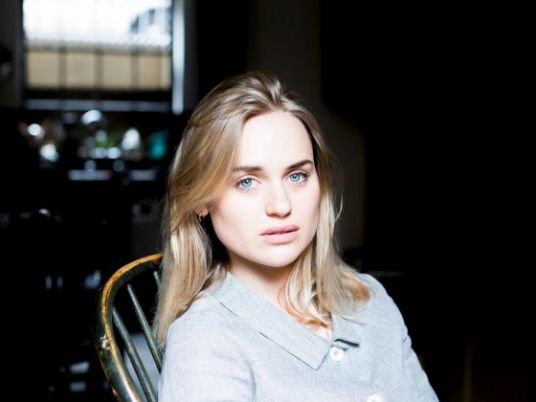 Recipes from around the world are served with equal portions of history and anecdotes in food writer Mina Holland's first book, "The World on a Plate: 40 Cuisines, 100 Recipes and the Stories Behind Them."
Holland, who is based in London, is the editor of Guardian Cook, the food section of the Guardian newspaper. Her book, a travel-cookbook hybrid, has been translated into 12 languages.
"It's a book you can read from in bed and use in the kitchen," she said.
Holland, 30, spoke to Reuters about book, her love of food and being led around the world by her stomach.
Q: What's the link between food and travel?
A: For me it's a very natural entry point into the culture because it's one of the first things you need to do when you land in a place. You see a culture operate in a very natural capacity when food is involved.
Q: Have you been to all the countries you write about?
A: I've been to a lot of them but I didn't get to all. I didn't get to Iran, for example.
Q: What do all these cuisines have in common?
A: (It's) the intersection of geography and climate and people and culture. All cooking has this in common. Also, they're all continually in flux. Obviously there are the traditional dishes but even how those are made is going to shift over time … All cuisines are alive. They're like batons passed between generations.
Q: What's your favorite cuisine?
A: I think it's a cheap answer but if I had to live with one for the rest of my life I would probably pick Italian cuisine.
Q: How is this book geared to the home cook?
A: The idea was for all these recipes to be very accessible. It's all very straightforward and you should be able to make all (recipes) with ingredients you can pick up.
Q: What's always in your pantry?
A: I always have lemons, garlic and really good olive oil. I usually have some feta cheese and lots of fresh herbs, honey, vinegar, Dijon mustard and a tin of anchovies.
Q: What's next for you?
A: I'm about a month into my second book, a collection of oral history and recipes, about culinary inheritance and how the food of our forebears shapes us. It's called "Mama."