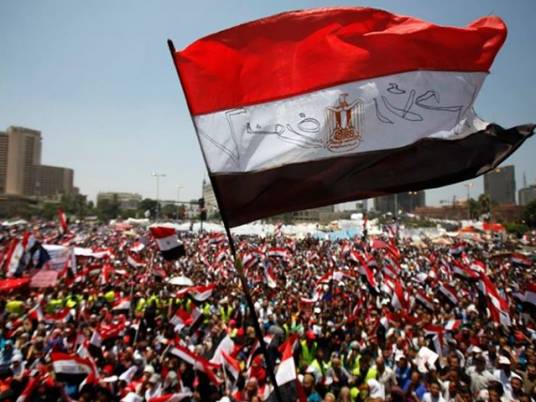 Most Egyptians lead unhappy lives, according to the World Happiness Report commissioned by the United Nations Sustainable Development Solutions Network.
Among the 158 nations surveyed in the report, Egypt had the greatest decline in happiness levels compared to previous years. It ranks 135th place in the years between 2012 and 2014.
This shows that the country's overall happiness ranked five places lower than in the UN's same report between the years of 2010 and 2012, which placed Egypt 130th among the 156 nations polled in that period.
The report suggests that the recent political unrest sweeping the Middle East and North Africa has had a dramatic impact on citizens' emotional well-being, particularly in Egypt.
"In the countries of the Middle East and North Africa, every cohort saw substantial losses in life evaluations from 2007 to 2013. These declines were led by Egypt, which was seen to have been second only to Greece (-1.2 vs. -1.47) in terms of drops in life evaluations between 2005-07 to 2012-14."
Egypt's substantial fall in happiness scores can be attributed to several factors, according to Amr al-Shobaky, expert at the Al- Ahram Center for Political and Strategic Studies and former member of parliament.
After the outbreak of the January 25 revolution, Egyptians had high hopes and expectations that were quickly aborted and replaced with profound despair over the recent years.
"Some people mistakenly thought that once Mubarak's regime was overthrown, the country's political turmoil would stabilize and economic growth would boom," Shobaky said.
"Definitely, these hopes were unrealistic," he added, explaining that the absence of genuine leadership led to a deepening political rift in the Egyptian streets, which eventually wrecked havoc on the revolution's goals.
Most Egyptians, particularly the youth who took part in Egypt's 2011 popular uprising, aimed to bring about a transparent political arena that upholds human rights.
Shobaky, however, believes the country has instead reached a deadlock state after the revolution, as political forces failed to unite the people and salvage the deteriorating situation.
"The country was galvanized during the 2011 uprising, but this potential positive approach didn't crystalize into a successful political project due to the lack of a comprehensive vision," he said.
Shobaky emphasized that the country suffers from the same deplorable social and political conditions as it did before. He added that there is no substantial reform that has been put into place either after the January 25 revolution or after June 30, which marked the massive protests demanding former President Mohamed Morsi's resignation.
"The unsatisfying current social situation, undoubtedly, has affected our sense of security and anxiety and has created more stress," Shobaky said.
But why is happiness important? According to the UN World Happiness Report, happiness is an investment in social capital. "Well-being depends heavily on the pro-social behavior of members of the society. Pro-sociality entails individuals making decisions for the common good that may conflict with short-run egoistic incentives. Economic and social life is rife with "social dilemmas," in which the common good and individual incentives may conflict. In such cases, pro-social behavior – including honesty, benevolence, cooperation, and trustworthiness– is key to achieving the best outcome for society."
In order to address Egypt's flagging happiness level, Shobaky pointed out that there are no instant, drastic solutions to get Egypt back on its feet.
"There must be an efficient action plan that takes the country step-by-step towards a change path, paving the way for a real democratic nation," he concluded.