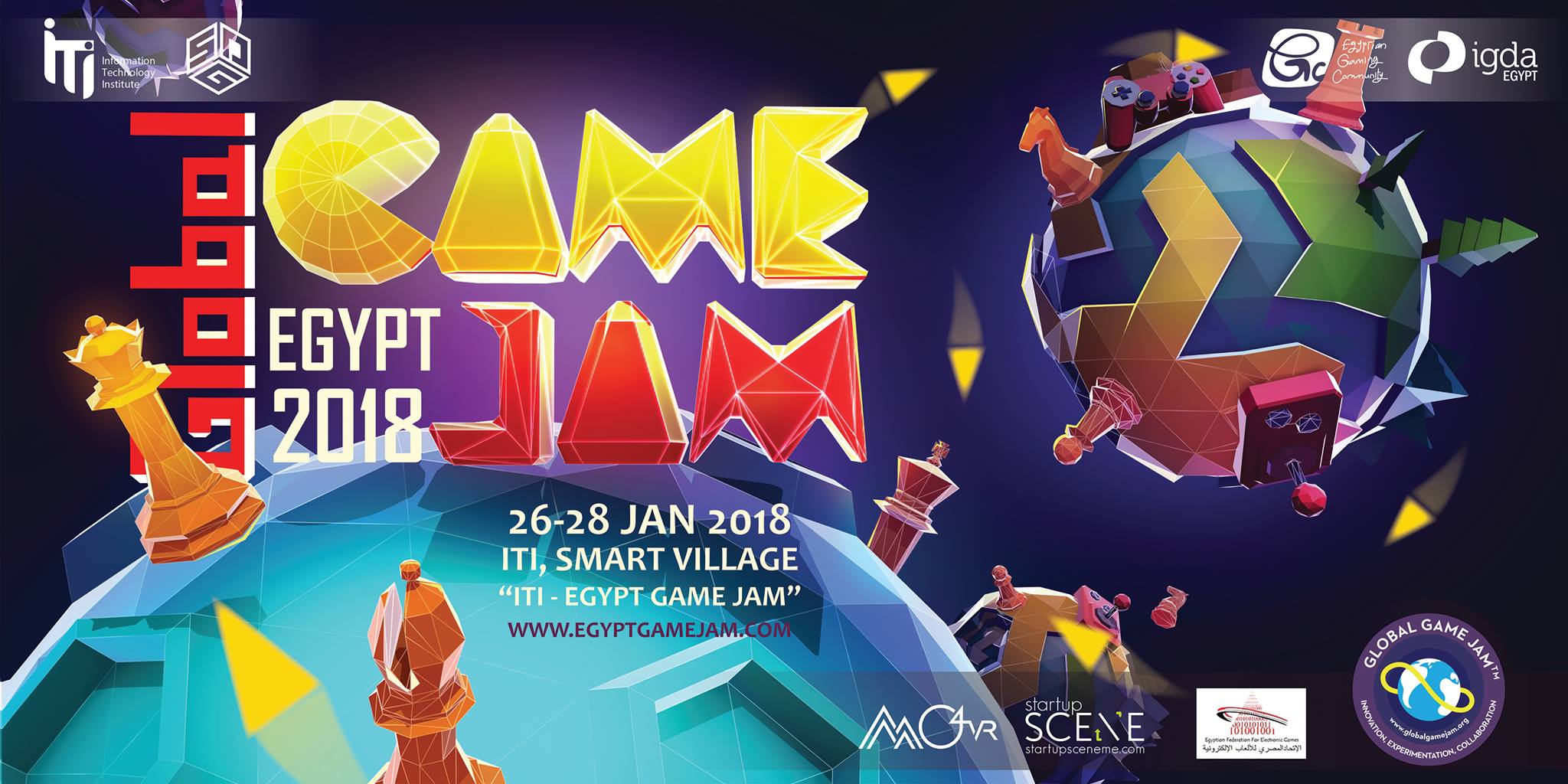 Gaming has been a major aspect of the entertainment business for over a decade now and it has grown into a diverse world of its own; one that's filled with conventions, tournaments and events. There's one particular event, however, that stands out on its own in a unique way and has found its way back to Cairo: the Global Game Jam.
Global Game Jam is what its title exactly indicates. It's an international gaming hackathon that takes place throughout different physical locations all over the entire world where hundreds of avid gamers gather for a time period of 48 hours as they get to work together in a more of a collaborative manner and less of a competitive one.
Upon going through video informatics from leading developers and the announcement of a special theme, teams on site and from all over the world start working on their own games and through that many of their experiences and knowledge are shared amongst all of them.
The GGJ is taking place this year in Cairo from January 26 to 28 and will be hosted by the Information Technology Institute (ITI). As one of the more active communities in the world of gaming, Egyptian developers are as always excited with this event coming back once again to the country.
"I've known about this event since I was at the ITI back in 2013 and I was eager to join because I enjoy games and it fulfils my curiosity of the methodology of how they are developed. It's an excellent event to form connections in the gaming industry," says 27 year old Ahmed Bassel, ITI graduate and computer engineer.
"ITI is a hub for a high caliber engineers from different background, it has a pull to market such events as it has a very strong reach for graduates and alumnis," Ahmed added.
Other than the ITI having such pull to help promote events such as the GGJ, it also has an international reputation regarding the world of gaming and development. For the last five years, it has been officially considered to be the largest site with the most participants in a game jam and in the process it has earned a Guinness World Record award for that accolade.
Gaming events such as the Global Game Jam are a success when it comes to enhancing creativity, developing ideas and showcasing skills of developers, but it's also a chance for creative individuals to form bonds together and experience a more friendly and lively atmosphere.
"We're living in a complex world with tons of problems and so it's always welcome whenever there's an opportunity for us to find common interests, such as gaming," says Omar Abdoh, an AUC Computer Science graduate and an avid gamer.
If you're interested, you can register on the Global Game Jam site to get a ticket, and you have to be over the age of 16 and have a valid ID, or have a parent accompany you to the event if you're not. You can check more details about the event here here.