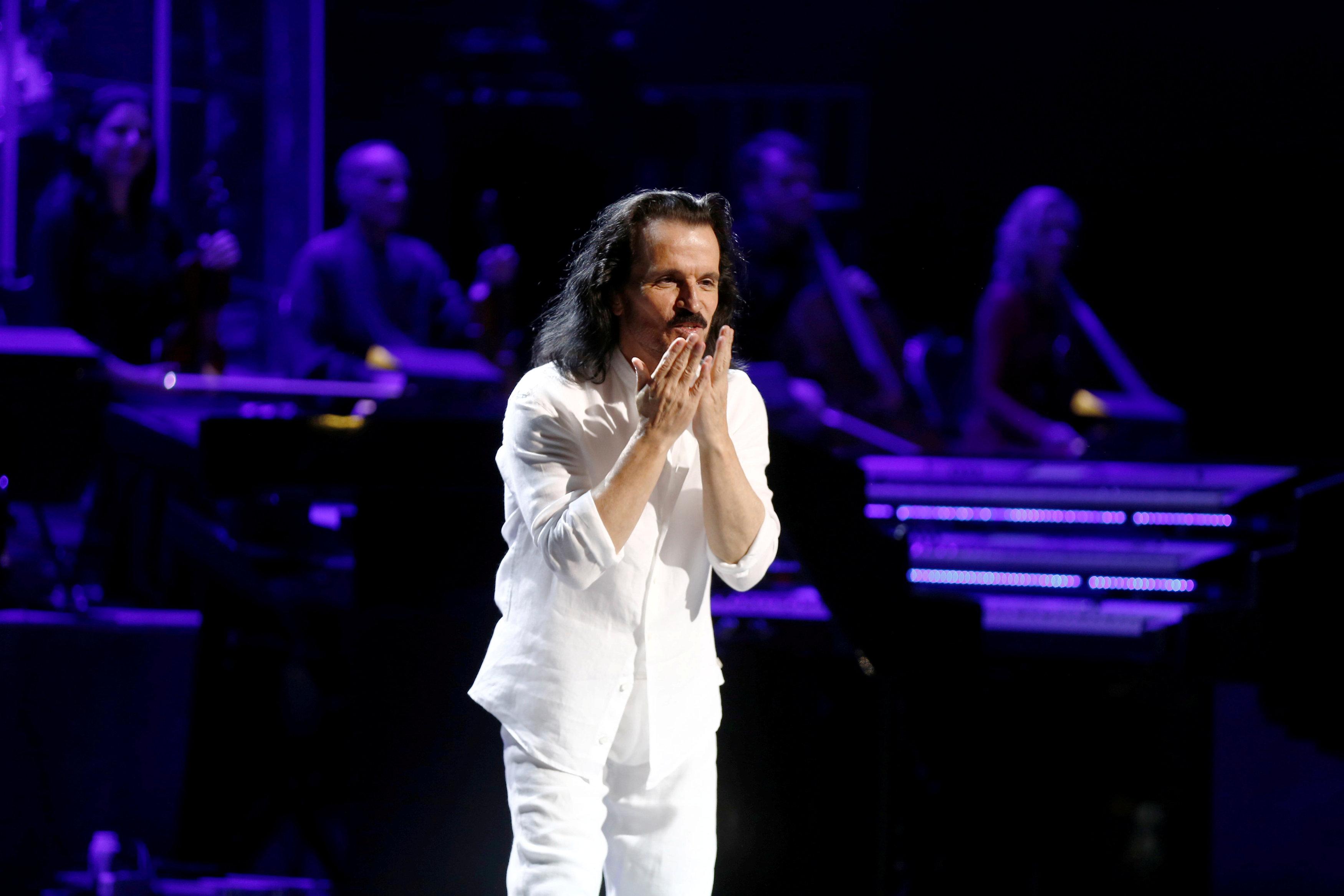 The iconic Greek composer Yanni is returning to Egypt after three years of absence to perform in a concert that will be held in North Coast's Mountain View on July 26.
This is not the first time the renowned composer has rocked the Egyptian stage; he performed in October 2015 at Giza's Great Pyramids promoting the "This is Egypt" campaign.
The "Yanni By the Sea" 2019 concert tickets are available for booking on TicketsMarche, divided into five tiers: the BRONZE ticket set at 800 LE, SILVER ticket set at 1200 LE, GOLD ticket set at 2000 LE, PLATINUM ticket set at 2500LE and VIP ticket set at 3500 LE.
The legendary musician will play an assortment of hits including "Thirst for Life", "Our Days", "What You Get" and "Can't Go".
Before launching his music career, Yanni was a member of the Greek National Swimming Team and remarkably broke a national freestyle record at age 14, according to Britannica.
At the age of 18, he moved to the US where he founded a rock band along with several musicians until he thrived in solo recording beginning in 1984 with his album "Optimystique", Britannica states.
Since then, he has released several albums including Out of Silence (1987), Dare to Dream (1992), In My Time (1993) and more. Two of his albums were nominated for Grammy Awards.
Yanni played his first live album at the Acropolis in 1994, which sold more than seven millions copies globally, Al-Ahram reported.