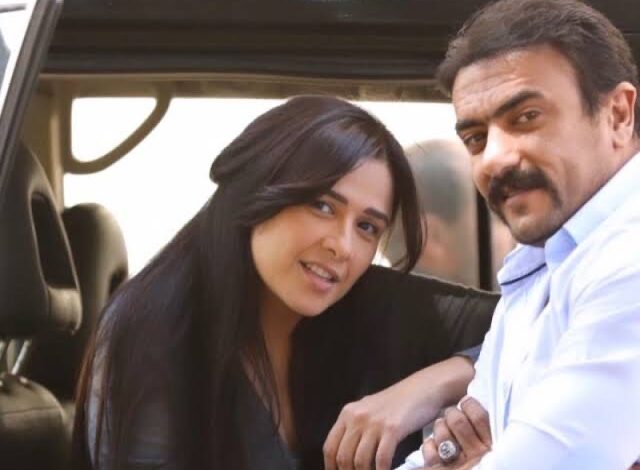 Egyptian actress Yasmine Abdelaziz revealed the details of her role in the series "Darb Nar" (Open Fire), which she co-stars alongside with her husband, actor Ahmed al-Awady, and set to premiere in the upcoming Ramadan drama  2023 season.
Abdelaziz portrays "Mohra" from the Shubra area, of Cairo, while her husband Awady plays a character called "Gaber al-Komanda."
View this post on Instagram
Abdelaziz posted a photo of her behind the scenes of filming the series "Darb Nar", commenting on it: "Mohra Abul Lil and the good women of Shubra, the series Darb Nar, Ramadan 2023, God willing."
It is expected that this work will be a hit in the Ramadan season due to the duets previously successful work "Elle Maloush Kbeer", which was shown in 2021 within the Ramadan marathon.
"Darb Nar" co-stars Sohair al-Morshedy, Hoda al-Atriby, Eman al-Sayed, Badria Tolba, Tamer Nabil, Ahmed Abdullah Mahmoud, Tayseer Abdelaziz.