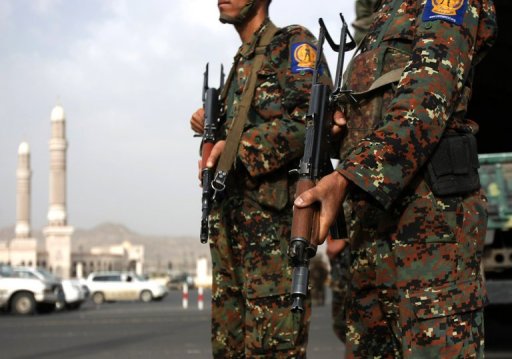 A young man was killed and 30 others injured in violent clashes in Hodeidah, western Yemen, between military police forces and members of a group called "Al-Herak al-Tohamy," advocating the rights of Tihamah region in Yemen.
The clashes resulted in the death of man named Abdel Rahman al-Gendy, while security forces arrested 80 people after group members and Yemeni fishermen kept an Egyptian vessel, the Golden Star, hostage, claiming its crew had attempted to run over a Yemeni fishing boat Thursday at dawn.
A Yemeni military source said security forces intervened to free the Egyptian ship and its crew, leading to clashes with Yemeni fishermen and their supporters.
The source added that angry citizens attacked a police station in the Hook Directorate and burned it down after security forces besieged their area and did not help the injured, while security forces withdrew from the region.
Al-Herak al-Tohamy, with the help of a group of fishermen, had detained the Egyptian vessel Thursday while it was fishing two nautical miles away from the fishing port of Hodeidah.
Edited translation from MENA