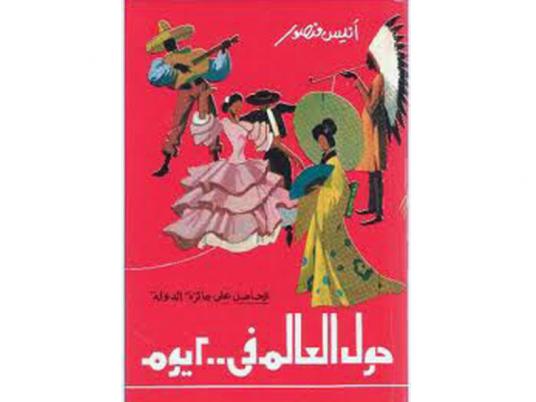 Kareem al-Sayyad, a 31-year old Egyptian writer, recently announced his retirement through a Facebook event, saying that he would devote himself to studying music and proceeding with his academic career.
The Cairene literary scene is a harsh one, particularly for early-career writers. Finding publishing opportunities is difficult, and for writers who experiment with different styles and themes, it is an even bigger challenge. Even if one manages to publish, this does not guarantee developing a readership. Some writers have responded to this by re-directing their practices and styles to more commercial and reader-friendly ends. Sayyad, however, preferred to completely withdraw from the scene and explore different options.
Oktob Press published his latest collection of three novellas, "Sidam al-Hafreyat" (Clash of the Fossils), this year. Like his previous works — Sayyad has published five literary works, including novels, short stories and poetry over the past six years — "Clash of the Fossils" is experimental. In it, Sayyad mixes poetry with fiction to explore the early experiences of creatures in the world. But instead of working on promoting his new book, Sayyad withdrew from literary circles.
Sayyad studied philosophy and after completing his master's degree at Cairo University, he became an assistant lecturer at the department. His academic background has influenced much of his writing. He experimented with genres that are not popular in Arabic literature, like horror and science fiction, while often layering them with philosophical questions and metaphors. His poems can also be described as intellectual. In his first collection, "Al-Amr" (The Order), Sayyad followed the order of the books of the Bible and used vocabulary similar to that of the Quran. He also used the story of Faust in his poetry collection, "Manhag Tarbawi Moktarah le Faust" (A Suggested Educational Method for Faust). Thus, his writings often require specialized knowledge and a level of intellectual engagement on the part of readers that might not be there.
He has been heavily criticized for this, even within literary circles. "I am told that my work is not suitable for the common reader, and that my poems are 'intellectual,' which is considered a bad thing," Sayyad told Egypt Independent. Literary critics ask writers to simplify their work. They do not want readers to make an effort to engage with different ideas and writing styles, he adds.
Sayyad says, "The current state of the literary scene is very regressive. It depends on compliments and personal relations, and in the end you find yourself writing for your friends." This, as well as personal reasons, was behind his early retirement.
But Sayyad has not left the cultural field entirely. He will go back to studying music, which had previously helped him in his writing.
"I have an old relationship with music, I learned poetic meters from it," he says, adding that for him music is personal. He does not seek to reach an audience through it. He will also proceed with his academic work. This January, Sayyad completed his thesis on righteousness in Islamic law. He says that he finds philosophy more fulfilling, and it is "a duty toward society and maybe humanity." He had previously led a philosophy group called "Gozoor" (Roots) which published a collection of essays titled "Twelve Eyes on Authoritarianism."
As for going back on his decision to retire from the literary field, for now, it seems unlikely. He would like to take this chance to look at his literary projects with fresh eyes, from a distance, and evaluate them.