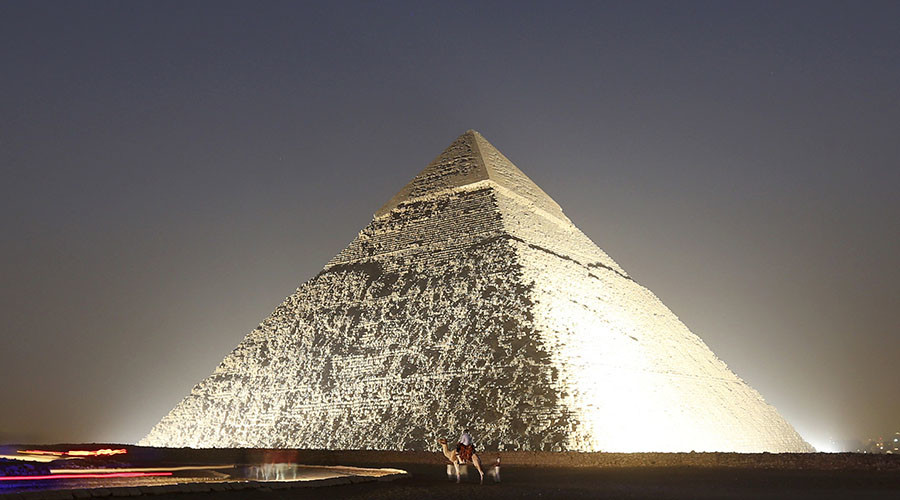 Former Egyptian Antiquities Minister Zahi Hawass commented on the discovery of a secret passage inside the Great Pyramid of Khufu, saying the pyramid contains secrets not found in others.
Egypt has nine pyramids dating back to the era of the Fourth Dynasty only, from the era of Khufu and Snefru, noting that the pyramids of Khufu and Snefru revealed many secrets of the pharaohs.
Hawass says he believes that under the newly-discovered nine-meter corridor is the original burial chamber of King Khufu.
"The burial chamber of King Khufu inside the Great Pyramid has not been discovered, but I expect that the beneath the secret passage is the burial chamber of King Khufu."
Egypt gained publicity worth millions of dollars with the announcement of this discovery, he added.
The President of Cairo University Mohamed Othman Elkhosht said that a scientific team at the university from the Faculty of Engineering in cooperation with the Supreme Council of Antiquities, the Ministry of Tourism and Antiquities, and a number of French, German, Canadian and Japanese international research centers, uncovered the corridor in the northern side of the Great Pyramid of Khufu.
Elkhosht explained on Thursday that the global discovery is the result of seven continuous years of work, done using the latest scientific findings in this field.
A hidden corridor was discovered on the northern face of the Great Pyramid of King Khufu, the last of the Seven Wonders of the Ancient World still standing, at a length of nine meters and a width of about 2.10 meters
This was confirmed by the Minister of Tourism and Antiquities, Ahmed Issa in a press conference on Thursday.
Issa spoke about the ScanPyramids project, describing it as an important research project in which advanced scientific technology was used.
He explained that this project began in 2015 under former Antiquities Minister Mamdouh al-Damaty, and continued under former minister Khaled al-Anany in 2016.
After the merger between the Tourism and Antiquities ministries in 2019, an international scientific committee of foreign and Egyptian archaeologists and experts in Pyramid Sciences was formed, headed by Hawass, to continue working on the project.