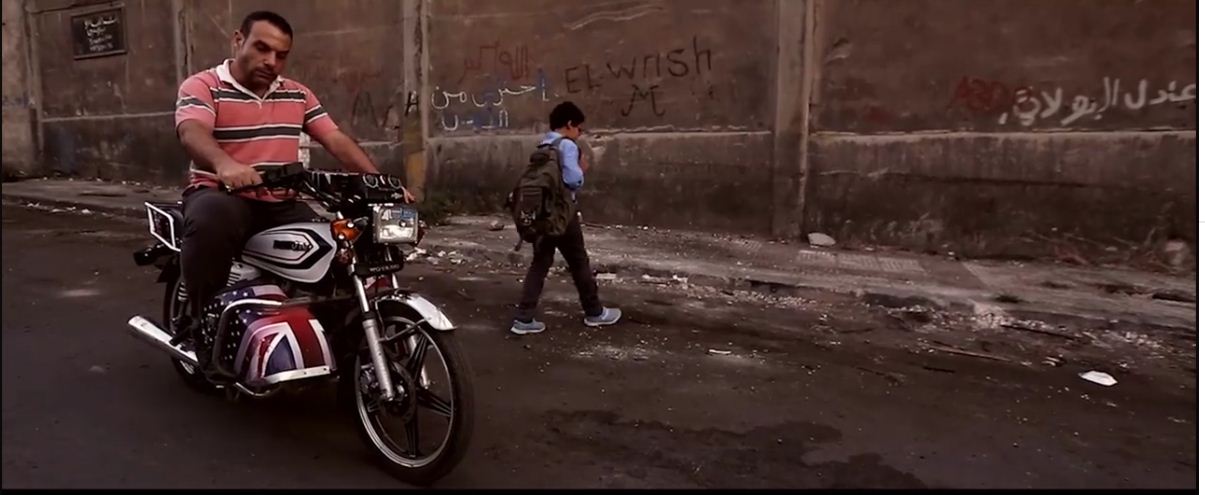 Zawya Short Film Festival's third edition ended on a high note with creative and innovative films sweeping the awards.
Al-Raed Tom (Major Tom) took home the Red Star Award for Best Short Movie, while "Mn Reehet El Marhoom" (From the Remains of the Dead) received the Misr International Films Award.
As for the Jury Award, it was given to Noha Adel for her movie March Derriere (Into reverse). Finally, the Birthmark Films Award for Best Screenplay was awarded to "Haga Saaea" (Cold Drink). While the other awards come with a financial remuneration, winners of the Birthmark Film Award only are given a scriptwriting mentorship.
Al-Raed Tom is a film by Khaled Medhat Meayat. It follows the life of Thomas, a teenager who has been influenced by the songs of David Boey. He wants to leave his home and follow his dreams but his father wants him to stay. The film-maker is a 20-year-old engineering student who learned directing and scriptwriting online. Major Tom is his first movie.
As for "Mn Reehet El Marhoom,", it is directed by Mohamed Taymour and tells the story of a woman who remembers her late husband through different objects. Before this film, Taymour has also directed movies such as "Circle" which follows the life of a drug addict.
Directed by Noha Adel, "March Derriere" is a black comedy film that addresses the social problem of men using masculinity to get their way. It follows a woman who refuses to back down in a small one-way alley after a man blocks her by going the wrong way. The man expects the woman to back down just because of her gender and gets angry when she doesn't.
In "Haga Saeaa," director Amroush Badr chooses to reveal the ugly face of Alexandria. While the city is usually known for its beauty, Amroush follows the lives of five characters living in the same neighborhood where they untangle their problems.
Last year, the second edition of the festival took place from 26-29 January, screening 27 short films. Some of the winning films included Discipline by Christophe Saber which won the Red Star Films Best Film Award and Things Stay for a While by Bryony Dunne, which secured Misr International Films Award.
Moreover, the Film Clinic Jury Prize was awarded to Hady Bassiouny for his movie Apoptosis, and the Birth Mark Films Best Screenplay Award went to "Men Youmha" (Since that day) by Mayy Salem.