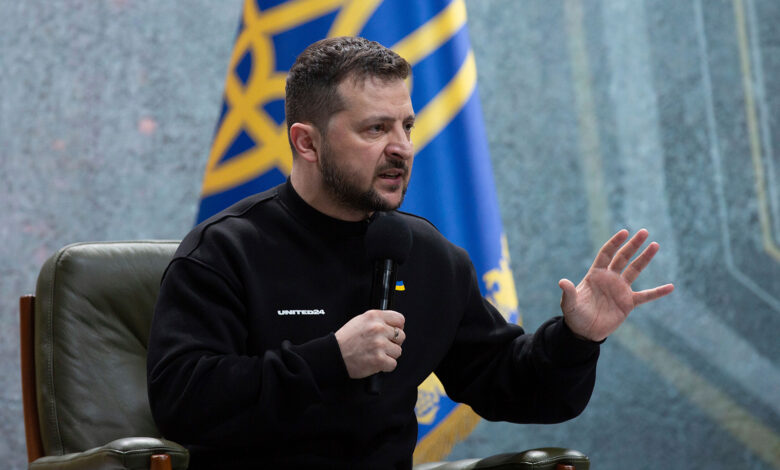 Ukraine's commander of joint forces operation has been dismissed from his post, President Volodymyr Zelensky announced in a decree Sunday.
Major Gen. Eduard Mykhailovich Moskalov had been appointed to the position last March when Lt. Gen. Oleksandr Pavliuk was appointed head of the Kyiv regional military administration.
Zelensky did not provide an explanation for Moskalov's dismissal, but it's the latest in a long line of recent leadership changes made by his administration.
Ukrainian authorities have conducted a series of anti-corruption searches and crackdowns across the country, and a variety of high-profile dismissals have followed.
It is not yet clear if Moskalov's firing was connected to the recent corruption purge.