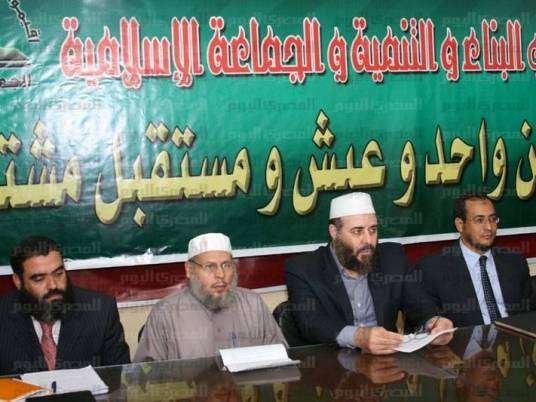 Walid al-Borsh, coordinator of the Jama'a al-Islamiya's Tamarod campaign, has said that the internal elections of the group would take place before the end of the year.
"The elections will include figures of intellectual and jurisprudent initiatives that were excluded before," he said.
Karam Zohdy, Borsh added, is the leading candidate to take over.
Borsh told Egypt Independent that the course of the group would match with that of the Al-Azhar, abolishing the "blind obedience" principle that he says has brought no good, and preparing for withdrawal from the coalition that demands the return of Mohamed Morsy.
Commenting on Safwat Abdel Ghani criticizing Nageh Ibrahim, the group's former Shura Council vice chairman, Borsh said that Abdel Ghani has always been criticizing Ibrahim since 2002.
"That is why Ibrahim asked to be moved to another prison," he said. "He also accused him and all other leaders of treason for changing the group's course from violence to peacefulness."
Awad Ibrahim al-Hattab, chairman of the Tanta Shura Council, said most former leaders agreed to take over the affairs of the group again. "This includes Nageh Ibrahim, Karam Zohdy, Fouad al-Dawaliby and Mohamed Yassin Hammam," he said, adding that the rest of the names would be announced shortly.