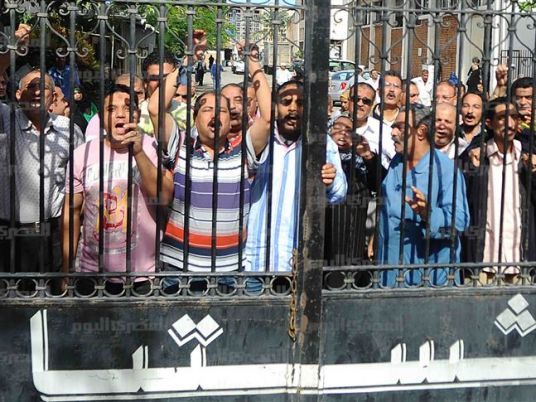 Alexandria's Petrotrade Company on Monday referred 144 workers to interrogation over their strike.
The workers of the company started a striked on December 7 to demand the disbursment of bonuses to all the workers in the company. Protesters accused the officials of the company of disbursing bonuses only to themselves and 2,600 workers, based on nepotism.
Seventeen trade unions and activists condemned in a statement Monday the referral of dozens of Petrotrade Company workers to the prosecution for initiating a strike and the suspension of 165 workers in several companies.

Edited translation from Al-Masry Al-Youm