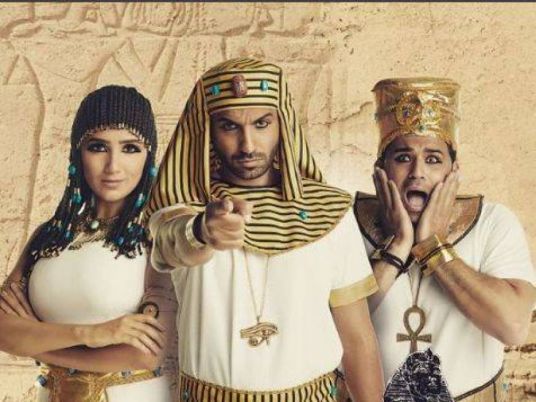 Twenty-two drama series have been approved by the Censorship of Artistic Works to be screened on TV in the holy month of Ramadan, which starts by the end of May.
Among these series were; al-Husan al-Aswad with actor Ahmed al-Saqqa; al-Gamaa (part II) written by Waheed Hamed, al-Zeybaq with actors Kareem Abdel Aziz and Sherif Mounir, Allahumma inny Sayem with actor Mostafa Shaaban, as well as other series with controversial promos like Rayyah el-Madam, Be'aala Se'r and Harbana menha.
In his report, the censor urged the filmmakers not to show indecent scenes, which would force the satellite channels to show and age-based rating on the screen.
Some promos included indecent language. The highest rate of words cited was for Rayyah el-Madam series, starring Akram Hosni, thus raising controversy.
Another promo for Be'aala Se'r series included several indecent words by the actresses Zeina and Nelly Kareem, as well as by actor Mostafa Khater in Harbana menha series, which were all slammed for public indecency.
Meanwhile, Magda Khairallah, critic, considered showing the age-based rating as useless, especially since all the series can easily be reached on internet websites.
She added that recent years saw higher rates of public indecency to attract people, according to her, while filmmakers believe their show achieves success in this way. Khairallah concluded that, in the end, it in up to the TV channels whether or not to show such series during Ramadan.