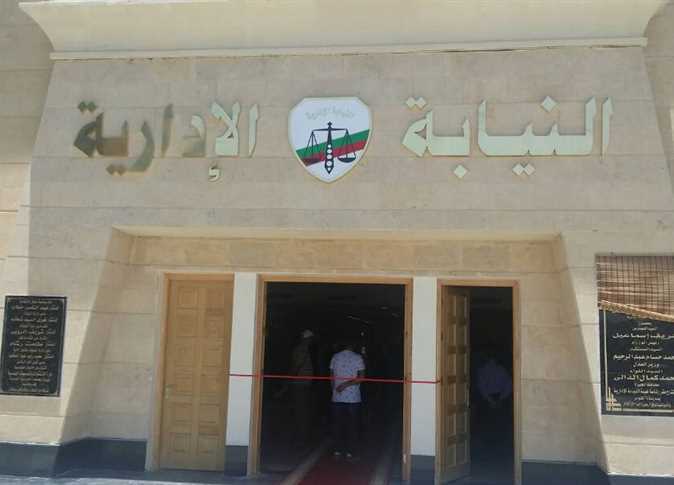 Egypt's Administrative Prosecution Authority (APA) on Tuesday referred 34 officials from Khanka Mental Health Hospital for urgent trial on charges of gross negligence that resulted in the death of 10 patients who were detained in the hospital in implementation of judicial decisions and judgments.
Among the defendants in the case are the former director of the hospital, two deputy directors, four hospital doctors, the head and the undersecretary of the nursing department, 23 nursing staff members, and the head of the patient affairs department.
APA received a report from the Health Ministry requesting disciplinary responsibility for the hospital specialists in the sudden death of the patients who were admitted upon judicial decisions during the period from August 1-10 2015.
A statement from APA said that the defendants caused the death of the patients and that there is a causal relationship between the negligence of specialists in the hospital and the death of patients during the summer of 2015, as they did not follow due procedures to face the heat of the summer.
The statement noted that one of the common side effects of psychiatric medicines is the high probability of increasing body heat. It added that the presence of a severe heat wave in August 2015 and lax medical procedures led to the deterioration of the health of the deceased, resulting in death.
The investigations also revealed the issuance of decisions to stop the treatment of psychotherapy for all patients, as the doses should be gradually reduced or stopped according to the medical condition of each patient.
Investigations have also found that there were no doctors in the hospital, despite the deterioration in the health conditions of some patients and the death of most of them, even though doctors were assigned to work. The doctors also did not take any action to ensure the maintenance of the patients' health.
The statement added that the nursing staff on shift had neglected to follow-up and observe the patients, and they discovered the patients' increased temperatures only after having reached 40 degrees Celsius, which contributed to deterioration of patients' health and the death of some.
Edited translation from Al-Masry Al-Youm