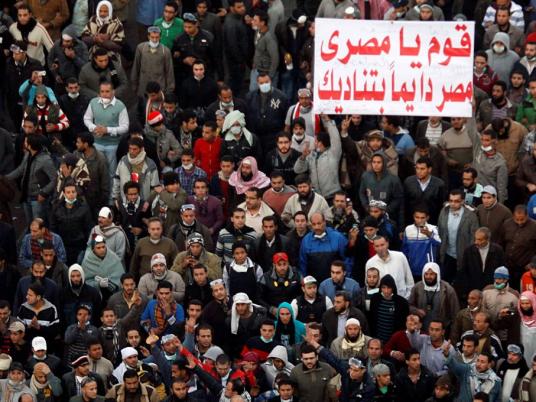 This year, Tunis lit the candle for UNESCO's World Book Day.
Five days before the annual UNESCO-sponsored World Book and Copyright Day, hundreds of Tunisian readers took over iconic Habib Bourguiba Avenue with an event called "L'avenue ta9ra" or "The avenue reads." Children and adults sat in cafes, on steps, and on the sidewalks to read a variety of books. As the day wore on, many held candles that were placed inside cups in order to continue reading into the night.
It was a perfect kick-off to the activities that surround World Book Day, which is set on 23 April to commemorate the deaths of several celebrated authors, including Cervantes and Shakespeare, and the births of authors such as Icelandic Nobel laureate Halldor Laxness and Russian-American novelist Vladimir Nabokov.
Other cities around the world are joining or have joined the Tunisians in taking books to the streets. The themes of this year's World Book and Copyright Day are translation and authors' rights, and most events center on these twin themes in creative ways.
Here are five ways you can join the celebration:
Read in the open. Several cities beyond Tunis — including Kairouan, Tunisia and Strasbourg, France — are celebrating World Book Day by encouraging people to read their books in public. Readers are encouraged to bring books to cafes, the metro, buses, streets, public squares, and to share them with others.
Listen to Cervantes in Spanish and in Arabic. Cairenes can visit the Cervantes Institute in Dokki today for readings of Cervantes' "Don Quixote" in its original Spanish and in Arabic translation. The novel will be read continuously from noon until 7:45 pm, surely taxing the organizers' vocal chords. However, this nearly eight-hour reading pales before the "5th Reading Marathon in Mexico." Students and professors at Colima University will celebrate World Book Day by reading for 12 continuous hours. Each reader must get up and read for a minimum of three minutes.
Read a translation. The theme of this year's book day is translation. Since 1979, UNESCO member states have logged more than 2 million translations in their translation index, which is available online. UNESCO also provides translation statistics, including the top translated authors in each country (Agatha Christie and William Shakespeare top Egypt's lists) and the authors most translated from a given language (Arabic's top five are a mixed bag, with Naguib Mahfouz, Saddam Hussein, Khalil Gibran, al-Ghazzali, and Sayyid Qutb). The lists, although interesting, are likely out of date.
Give a book to a child. At the Libros del Oso children's bookstore in Buenos Aires, Argentina, organizers are focusing on the theme "I give a book. I give a dream." Cairo's children's bookstores also encourage book-giving. High-quality children's books can be found at children-focused bookshops like Al-Balsam Bookstore in Dokki and Kalila w Dimna in Maadi, as well as big chains, like the Shorouk stores.
Put a book on the menu. A number of restaurants in Bilbao, Spain will be offering books to all eaters on 23 April. However, restaurant reading is not for everyone: Another way to celebrate is by making a favorite recipe from a book, like Milia's incredible Lebanese dishes in "Ka'annaha Naima" ("As Though She Were Sleeping"), by Elias Khoury, translated by Humphrey Davies and Marilyn Booth (2011, 2012), or Diane Abu Jaber's "Birds of Paradise" (2011), which is full of wonderful sweet treats.