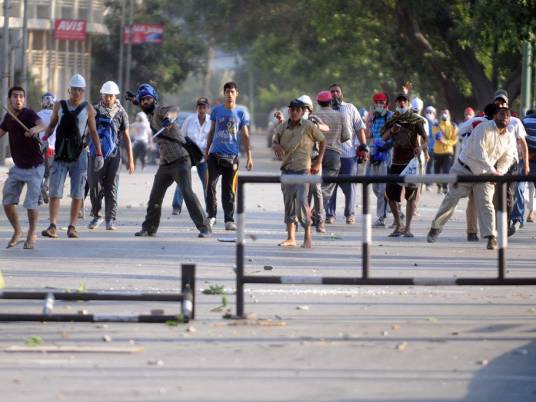 Mokhtar al-Ashry, member of the legal committee for the defence of Muslim Brotherhood leaders, has claimed more than 600 Brotherhood members have been detained by authorities since 30 June.
Among those arrested are deputy Supreme Guide Khairat al-Shater, former Supreme Guide Mahdi Akef, Freedom and Justice Party (FJP) chief Saad al-Katatni, the group's lawyer Abdel Moneim Abdel Maqsoud as well as the FJP's Giza secretary, Helmi al-Gazzar.
Ashry claimed the police arrested three Muslim Brotherhood members while they were undergoing treatment in hospital following violent clashes near Tahrir Square on Monday.
A pro-Morsy march had passed close to the square en route to the U.S. embassy in Garden City on Monday afternoon.
The three detainees were arrested on charges of inciting violence.
"All [the] arrests are illegal," Ashry said. "They were without warrant from the prosecution."
Edited translation from Al-Masry Al-Youm