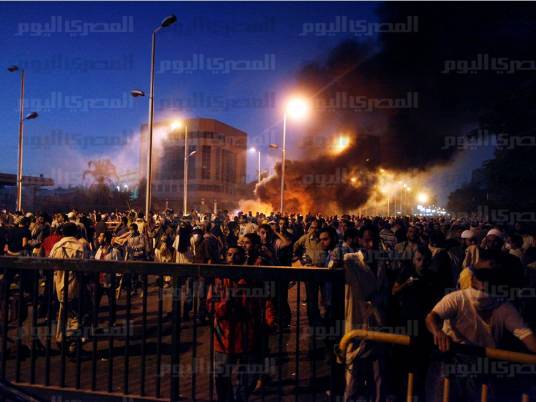 The Public Prosecution has started investigations with 650 people implicated in bloody clashes that erupted in front of the Republican Guard House after terrorist groups allegedly attacked army officers early on Tuesday.
Suspects face charges of murder, attempted murder, thuggery and the possession of unlicensed and bladed weapons. They are also charged with blocking roads and traffic, possessing explosives and undermining public security to carry out a terrorist act.
Meanwhile, the South Cairo Prosecution has ordered the detention of Ahmed Arafa, a member of Hazemoun and five others who are charged with possessing ammunition and jihadi books, forming an outlawed group opposed to the army and the regime and attempting to free prisoners including Hazem Salah Abu Ismail.
A Judicial source told Al-Masry Al-Youm that the suspects admitted to forming a group opposed to the army and the regime to restore civilian rule.
The suspects were arrested in an apartment in Dar al-Salam on Monday. The suspects said they were planning to free Abu Ismail.
Edited translation from MENA