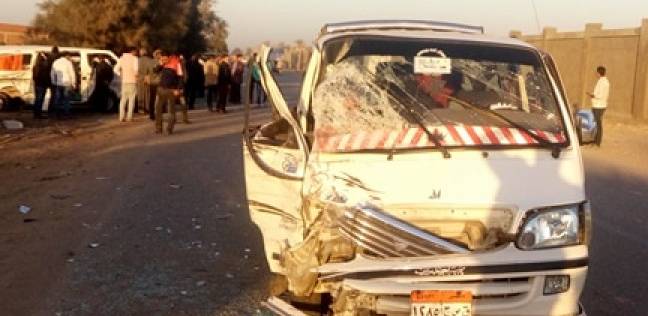 Eight persons were injured after a mini microbus turned over at kilometer 75 of the desert road of Nobarya area in Beheira governorate.
Chief of Beheira Security Directorate Magdi al-Qasry received notification from West Nobarya police station that the mini microbus accident resulted in the injury of eight persons who received fractures, abrasions and bruises. They were transferred to the Central Wadi al-Natroun Hospital for treatment.
The Central Agency for Public Mobilization and Statistics (CAPMAS) released a report mentioning that car accidents declined by 24.2 percent and train accidents increased by 36.4 percent within the first half of 2018.
The report said that car accidents declined to 4,426 in the period from January to June 2018, compared to 5,836 in the same period of 2017. The number of deceased persons declined by 19.1 percent to 1,560 persons in 2018, compared to 1,929 persons in 2017.
The number of injured persons declined by 17.7 percent to 5,936 persons in 2018, compared to 7,217 persons in 2017.
The human element has been the main cause of accidents, accounting for 75.7 percent of the total accidents in 2018, followed by the mechanical element of vehicles accounting for 17.1 percent and the environmental element accounting for 2.9 percent.
Edited translation from Al-Masry Al-Youm