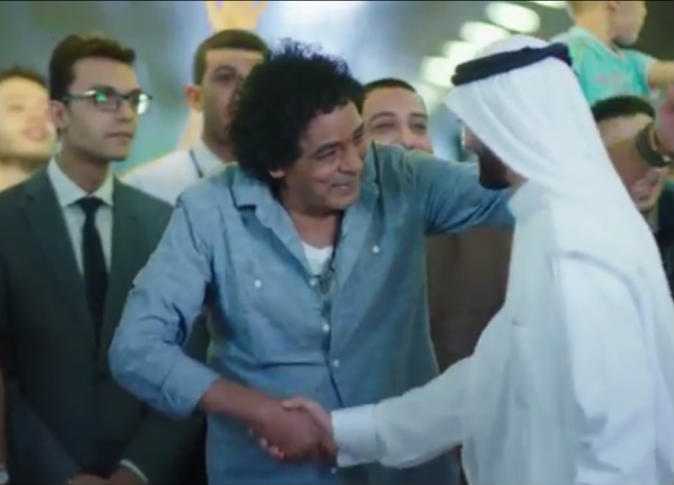 Veteran Egyptian poet Abdel Rahman al-Abnoudy has revealed that he is currently preparing the lyrics of a musical drama, which will be presented upon the inauguration of the new Suez Canal project.
Mohamed Mounir will be the chief performer in the show, Abnoudy told Al-Masry Al-Youm, praising President Abdel Fattah al-Sisi for what he described as "the president's success in the Egypt Economic Development Conference which concluded on Sunday in Sharm al-Sheikh."
The government plans to finish the new waterway by August, seeking to double the income from the maritime activity in the canal by reducing the queueing time for passing vessels.
Edited translation from Al-Masry Al-Youm