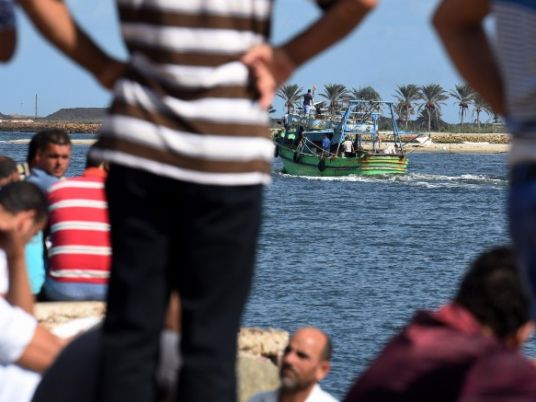 Prime Minister Sherif Ismail has instructed that an additional ship be tasked with helping recover the bodies of those drowned last week in a migrant boat disaster off the coast off Rashid in the governorate of Beheira, according to Governor Mohamed Sultan.
A boat with a capacity of between 300-500 tons will move from the Suez Canal area to the search and recovery area in the Mediterranean Sea.
Sultan stressed that progress is being made in recovering the boat, which overturned 12 kilometers offshore last Wednesday, with several hundred illegal migrants on board. The boat sank after capsizing and will now need to be brought to the surface.
As of Sunday, 169 dead bodies have been recovered so far, but officials fear more will be found trapped inside the boat, which capsized due to be overloaded with people.
The governor gave the instructions for the additional recovery ship as he made his way to the site of the accident to check progress on recovery operations.
A large ship owned by the Rashid Petroleum Company is already stationed in the area, assisting with the recovery of bodies. Divers have been making preparations to allow a crane to lift the boat from the water so that it can be placed on a larger ship and returned to shore.
On Sunday, President Abdel Fattah al-Sisi vowed to punish the human traffickers responsible for the disaster. The incident is just one in a string of recent disasters in the Mediterranean as migrants from Africa and the Middle East seek to cross illegally to Europe.
Edited translation from MENA