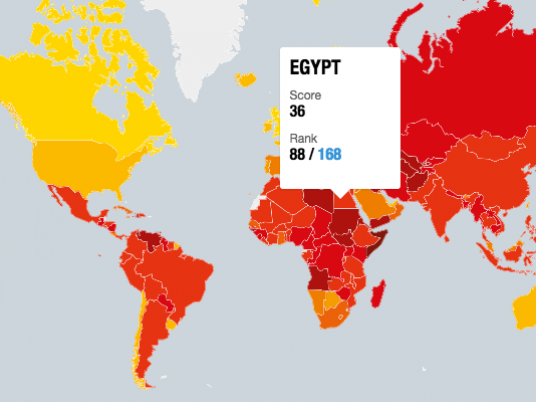 Prime Minister Sherif Ismail said on Sunday that the implementation of a National Anti-Corruption Strategy, launched in December 2014, has improved Egypt's ranking in the Transparency International report, moving the country up from 113th to 84th place out of 176 countries.
During a meeting with the National Coordinating Committee for Combating Corruption on Sunday, Ismail stressed that the state will not let the corrupt practices of the current generation be passed on to future generations.
"The government will tackle [corrupt] practices decisively and dissuasively, which requires tougher sanctions, the application of prompt justice, and the enforcement of principles of transparency in all government dealings — especially in the selection process for appointments to roles in state institutions, and the automation of government services," he said.
The National Anti-Corruption Strategy was announced in December 2014 with the goal of combating corruption in all areas of Egyptian society by setting in place objectives, policies, programs and mechanisms in order to curb corruption and gradually cultivate a culture opposed to corruption.
According to the strategy, published on the Administrative Control Authority (ACA) website, the success of the program depends on identifying the real causes of corruption in Egypt and promoting integrity and accountability in the place of partiality and discrimination. Eradicating corruption will also require a concerted effort on all levels within the national system, says the ACA.
Despite these positive efforts, a report issued by Transparency International (a global civil society anti-corruption organization) back in May stated that 28 percent of citizens in Egypt believe that corruption rates increased in 2015. Fifty-eight percent of respondents in Egypt believed that the government was not exerting enough effort to fight corruption.
Edited translation from Al-Masry Al-Youm