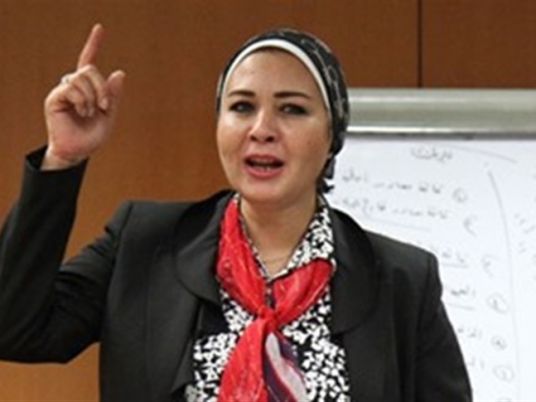 Egyptian MP Zeinab Salem denied, on Saturday, allegations that she has previously faced criminal charges on nine occasions, in the wake of a clash between the parliamentarian and officers at a Cairo police station.
The Member of Parliament for Sharqiya was allegedly beaten by a police officer from Nasr City police station on Friday when she went to the station to demand the release of her nephew.
Sources from Cairo security directory told Al-Masry Al-Youm that Salem had gone to the police station attempting to smuggle her nephew out of prison, in what they called an "abuse of her position as a parliamentarian". They reported that she tried to take her nephew by force, saying, "I am a member of parliament and my nephew will leave with me".
On Friday, privately owned newspaper al-Fagr published on its website what it claimed was Salem's criminal record, showing indictment in nine different cases including an assault on a police officer in Sharqiya.
In response to the circulated document, Salem told "90 Dakika" talk show in a phone-in, "The record published by some news websites is fabricated and doesn't belong to me. If I had a criminal record, I wouldn't be in parliament."
She added that police officers should treat citizens well so that mutual trust can be restored, and for the wider good of the country.
According to security directory sources, the MP's nephew, student Ahmed Ala' al-Deen, was arrested on charges of attempted murder. Investigations revealed that al-Deen stabbed a friend in a fight over a harassment incident involving the friend's sister. The young man was taken to hospital in a critical condition.