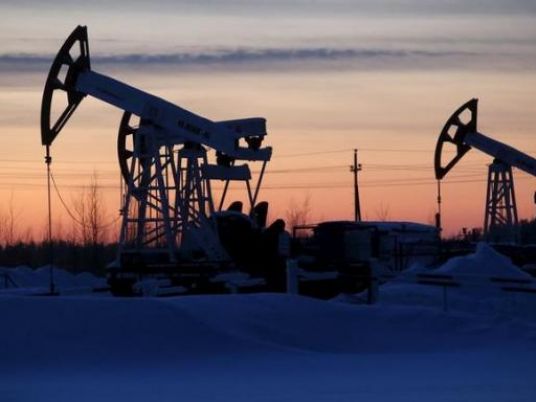 OPEC is not yet in safe harbor. But ahead of a top-level meeting, the 13-nation oil cartel appears close to weathering the storm of slumping crude prices that threatened to bankrupt some members and called into question its relevance.
After touching a 13-year low early this year, the price of oil has moved steadily upward to its present level of around $50 a barrel.
While that's still only half of what crude fetched as late as two years ago, it's a gain of almost 90 percent since January. That is easing some of the pain for poorer members such as Algeria, Venezuela and Nigeria that depend on crude as their main income. And there are promises of further increases.
U.S. shale production is in decline as it needs higher prices to be economical. At the same time, the world economy is showing signs of some improvement, meaning that the appetite for petroleum may increase.
Oil ministers of the Organization of the Petroleum Exporting Countries convening in Vienna Thursday will thus likely opt for the status quo. Total production is now well over 32 million barrels a day, and in a note ahead of the meeting, analysts at Commerzbank Commodity Research said expectations are for the "meeting to end without reaching any agreement on production targets or production caps."
Ironically, part of the credit for OPEC's improving fortunes is due to its inability to act in unity in recent years. Instead, many individual members produced what they could, driving down prices to the point where shale producers are increasingly unable to compete. Some have gone out of business, reducing the glut of global supply.
At the height of its power decades ago, OPEC essentially was able to set world prices and supplies. Although it is still responsible for more than a third of world production, that clout has eroded since the 1980s, as outside output increased and members looking to maximize income increasingly ignored OPEC production ceilings.
The final statement at the last OPEC meeting in December didn't even mention an output target. That effectively left it up to individual members how much crude to pump and was a strong signal of the cartel's eroding ability to act as a group in efforts to influence supply, demand — and prices.
But it took top OPEC producer Saudi Arabia to turn overproduction into market strategy.
Since deciding in 2014 to squeeze out outside competition by flooding the market to drive down prices, it has pumped close to or above 10 million barrels a day — close to a third of the organization's total production. That, plus resurgent output from Iraq and post-sanctions Iran, helped push down prices, with the desired effect of making shale production increasingly uneconomical.
Turmoil in OPEC members Libya and Nigeria has also helped tighten supplies. Even with the upturn in prices, though, OPEC is unlikely to regain its past glory — although some members would like to see that happen.
"We need to revindicate the role of OPEC … in defense of oil producing countries," said Venezuelan oil minister Eulogio Del Pino to reporters. "It has been a historical role for more than 60 years."
But some poorer members will be tempted to continue ignoring any attempt at setting joint policies and sell as much as they can. And Middle East politics will continue to play a role as the Saudis and Iran fight out their rivalry within the cartel.
Qatar's Ministry of Energy and Industry said in a statement that the upward price trend "was largely due to a rise in demand and the slowing down or outage of many production stations around the world, let alone the retreat in investments in the sector."
But the days of oil at $100 a barrel appear to be history. No one can say exactly what price shale producers need to become profitable and pump more, pushing the market back down, but it appears to be well below the $100 level. And production by OPEC members is expected to remain rampant.
With prices at long last appearing to be heading upward, some of the past edginess marking the most recent meetings should be missing Thursday.
"Market forces have made it easier to get along," says Phil Flynn of the Price Futures group.
For now, he says, "I think the price war is over."