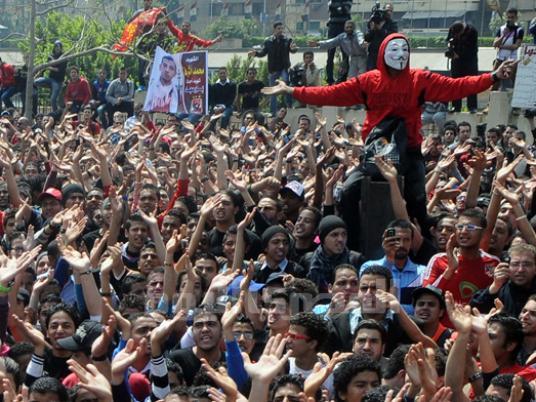 Members of the Ultras Ahlawy, a group of hardcore fans supporting Cairo's Ahly football team, stormed into the Egyptian Football Association headquarters on Wednesday, lit fireworks and threw Molotov cocktails, said Mohamed al-Mashta, legal adviser to the association.
The ultras were protesting the EFA's decision to begin the football season retribution had been attained for their colleagues who died in the Port Said Stadium violence.
In February, 74 Ahly fans were killed when Masry fans stormed the pitch in Port Said. Security forces were accused of failing to protect them.
Edited translation from MENA