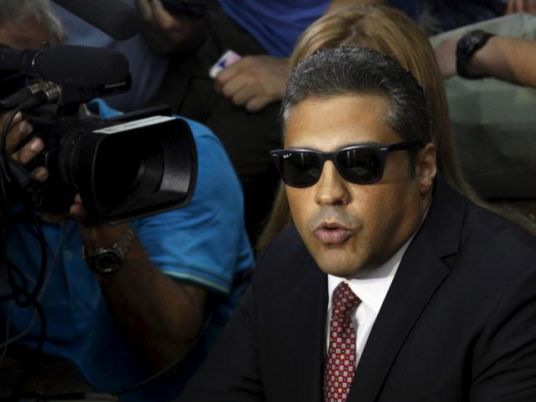 Al Jazeera journalist Mohamed Fahmy submitted an official request Tuesday to the Foreign Ministry to recover his Egyptian citizenship after giving it up last year in hopes of being deported to Canada.
Fahmy waived his Egyptian citizenship during the trial for Al Jazeera journalists over charges of spreading flase news and being involved with a terrorist group.
Fahmy's lawyer Mohamed Hamouda submitted Tuesday an official request to the Immigration and Nationality Affairs Department saying senior officials have asked Fahmy to waive his Egyptian nationality to take advantage of the law on the deportation of foreigners approved by President Abdel Fattah al-Sisi. Fahmy was pardoned by Sisi in September, after he had waived his citizenship.
Fahmy wrote a message to Sisi, that was published in Al-Masry Al-Youm newspaper, requesting to retrieve his Egyptian nationality which he waived under psychological pressure and deteriorated health conditions.
Edited translation from Al-Masry Al-Youm