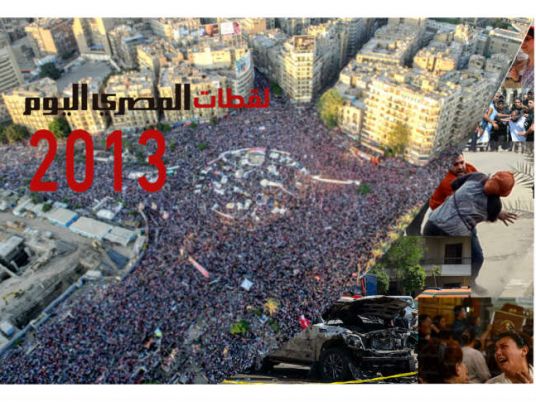 Al-Masry Al-Youm has released its 100 best photos of 2013 to commemorate the struggles, celebrations, joy and suffering that Egypt has witnessed over the past year. The year 2013 was a hard year, taking the country through a roller coast of hardships with many changes sweeping the country, some for the better and some for the worse. As the wise saying goes, sometimes things get worse before they get better. We like to believe this still holds true. Looking forward, we here at Egypt Indpendent wish you, our readers, all the best for 2014!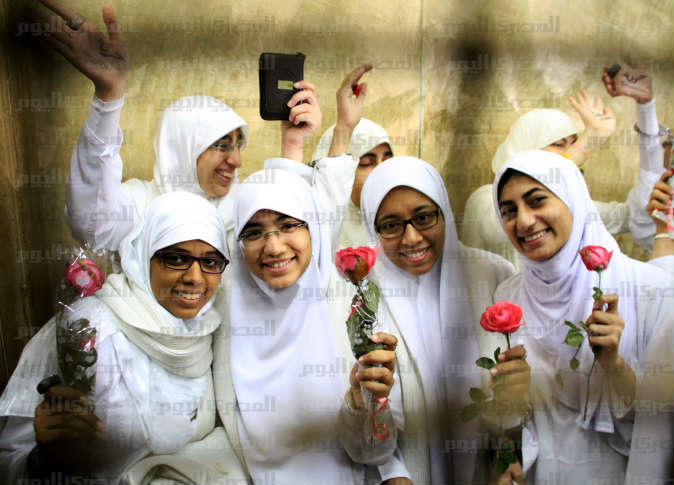 7am girls released after their appeal which sentenced them to one-year suspended sentence. Their previous sentence had been 11 years of jail each.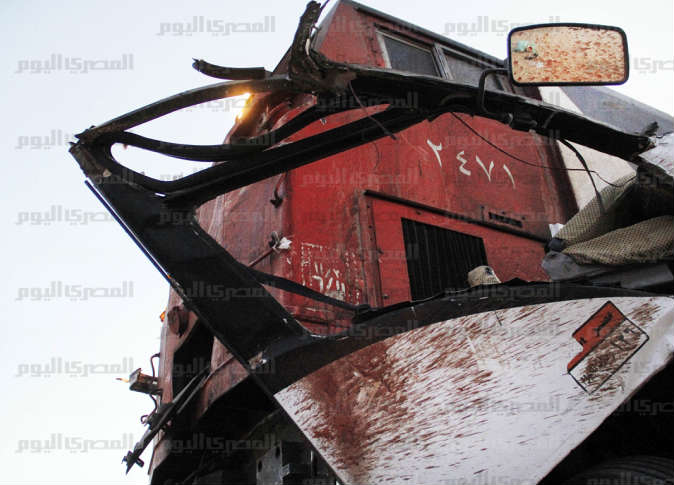 Dahshour train crash which left 20 people dead and dozens injured.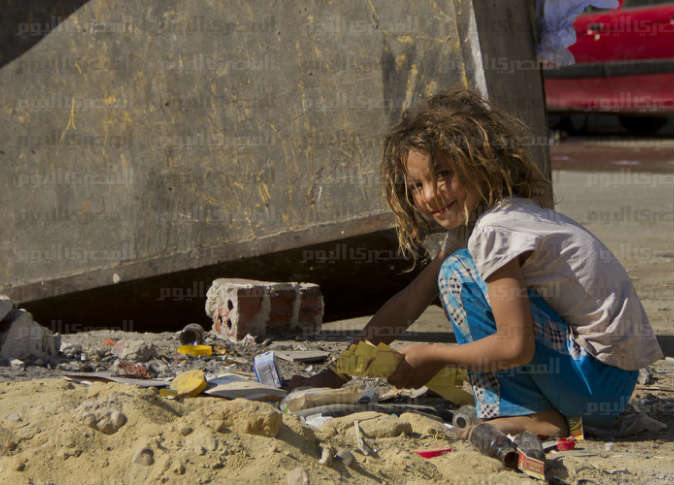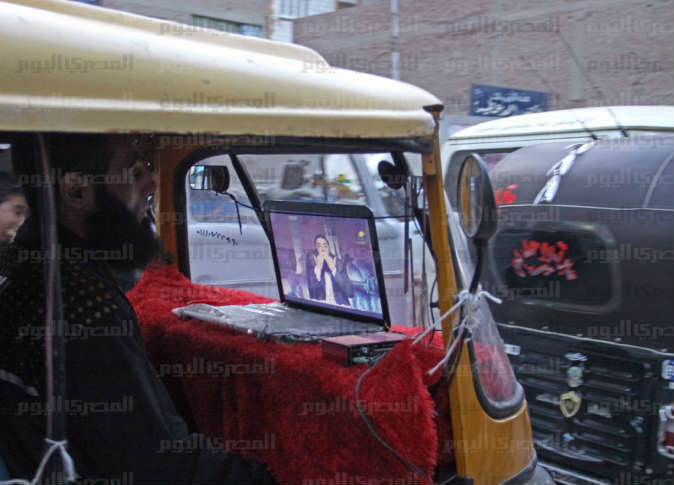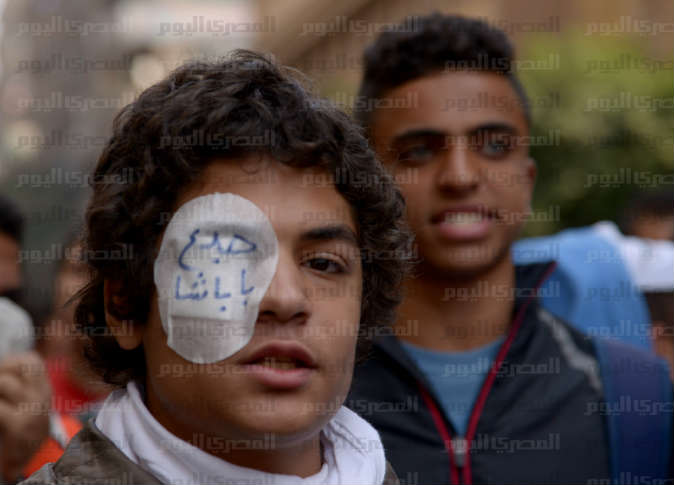 The second commemoration of Mohamed Mahmoud events of November 2011. This year two people were dead and dozens injured in the events.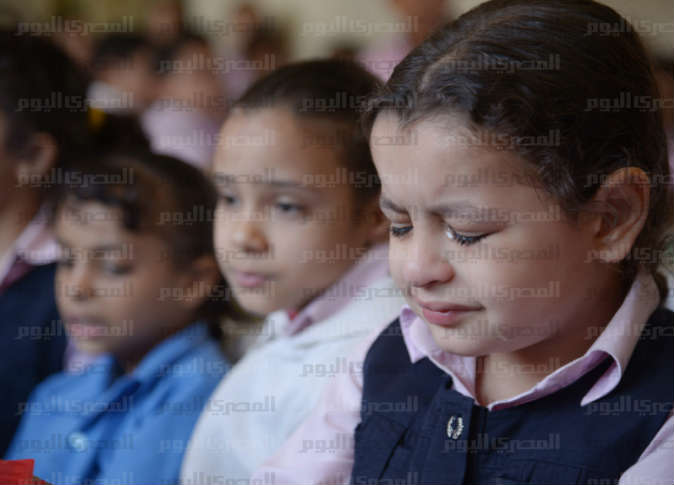 The school mates of Mariam cry. Seven-year old Mariam was killed in the Warraq Church attack which left 3 people dead and others injured.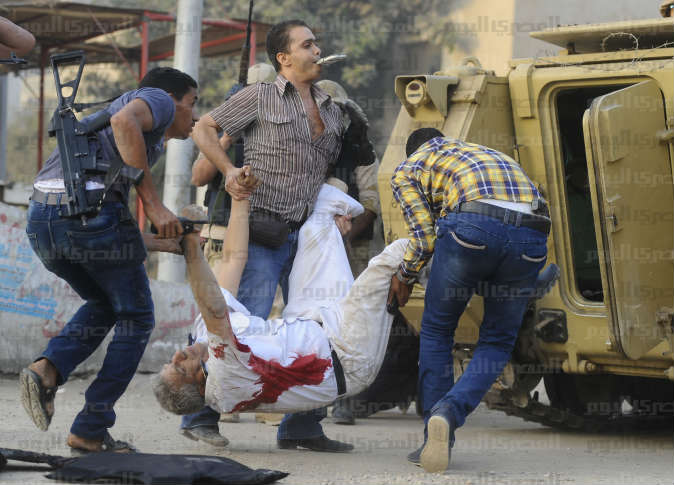 The killing of Major General Nabil Farag during the police raid on Giza town of Kerdasa, which had seen violence by Islamist following the dispersal of the pro-Mohamed Morsy sit-ins in August.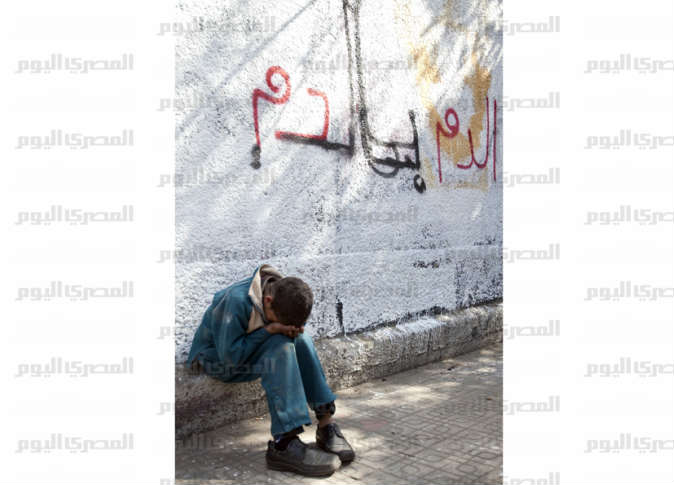 Graffiti says, "Blood for blood."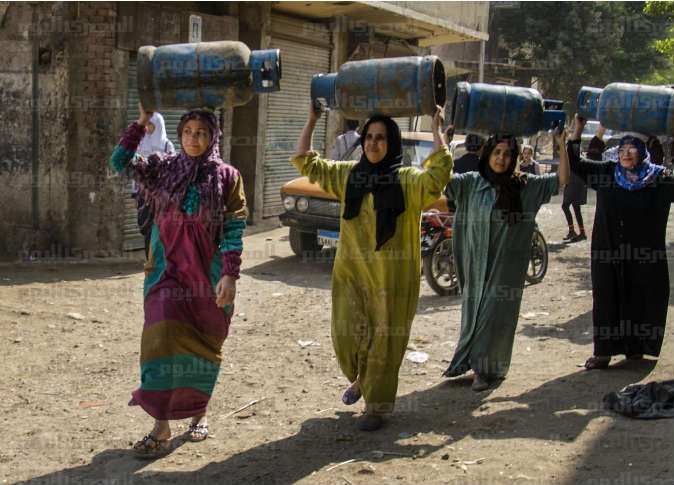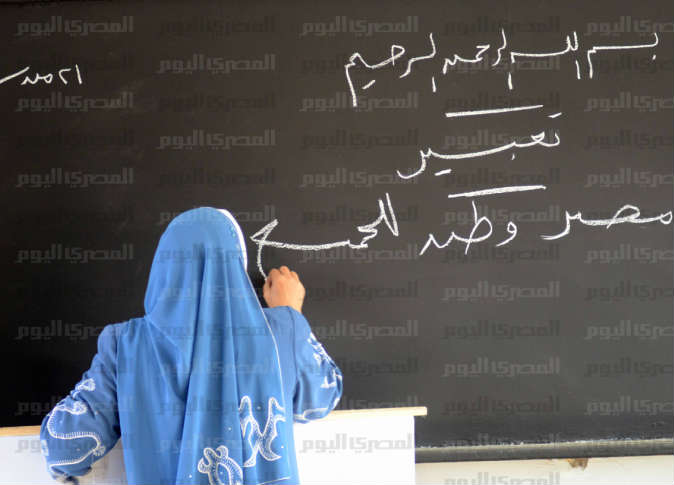 The first day of the school year 2013-2014. The board reads, "In the Name of God, Most Gracious, Most Merciful," followed by "Egypt is home for everyone."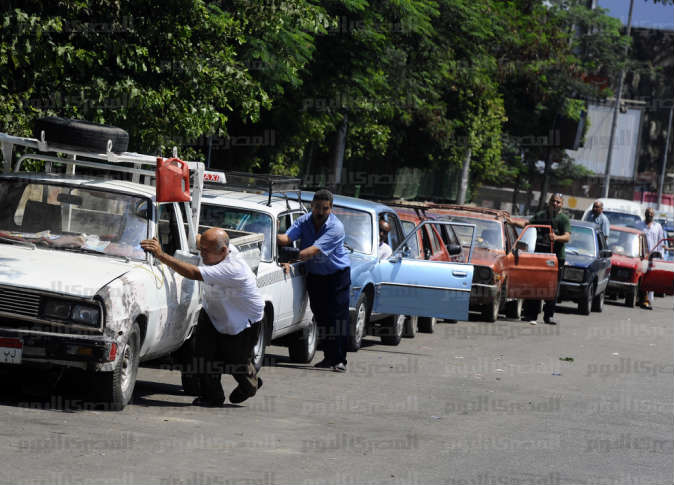 Gasoline shortage aggravates.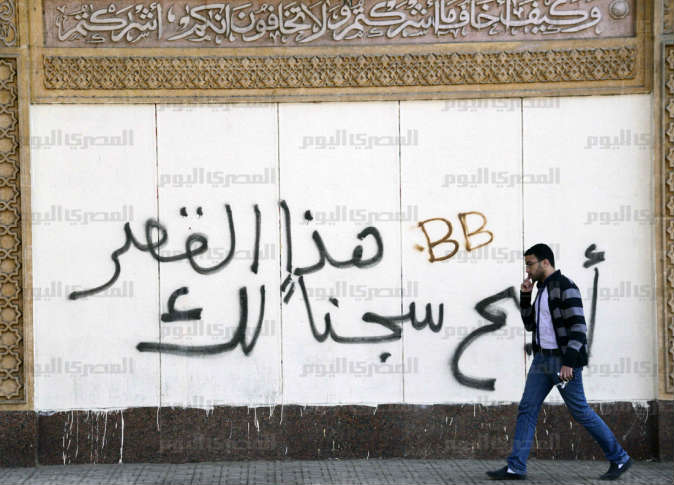 Anti-Morsy graffiti on the walls of the Etteyadeya Presidential Palace. It reads, "This palace has become your prison."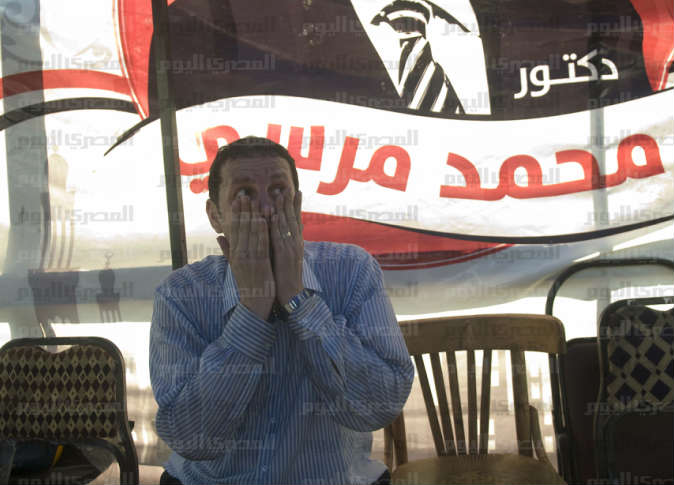 Former Supply Minister Bassem Ouda while participating at the pro-Mohamed Morsy Nahda Square sit-in.
Police officers after ending a street quarrel in Moahandseen.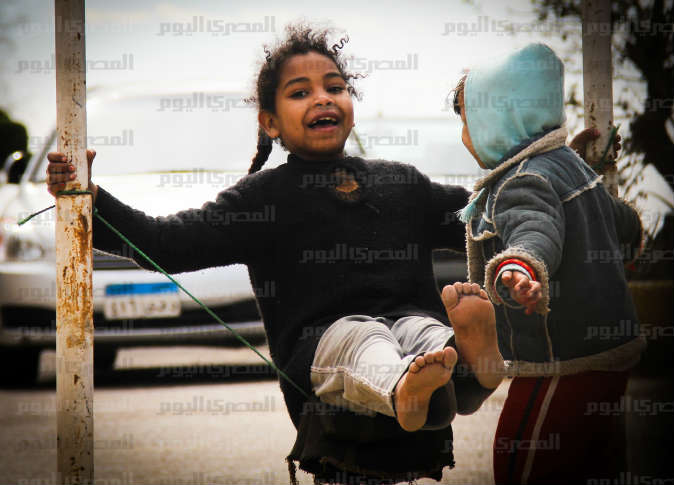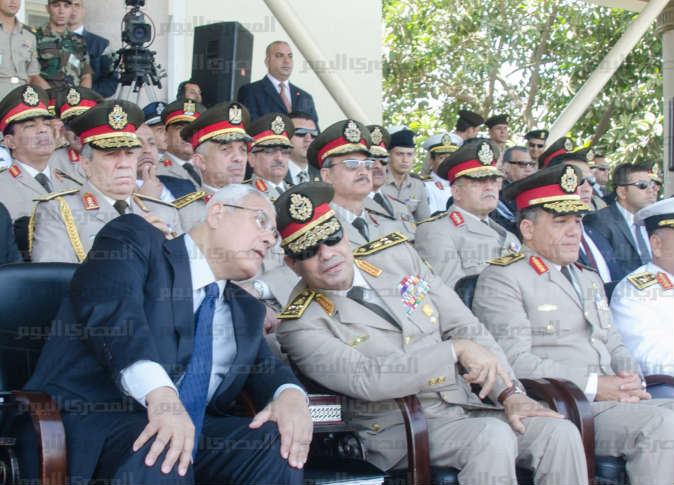 Interim President Adly Mansour and Defense Minister Abdel Fattah al-Sisi while witnessing the graduation ceremony of this year's Military Academy students.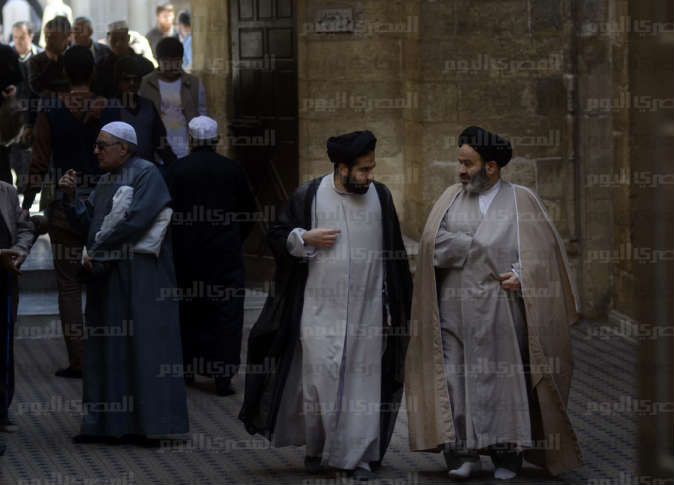 Shia worshippers exiting Al-Azhar mosque after Friday noon prayer.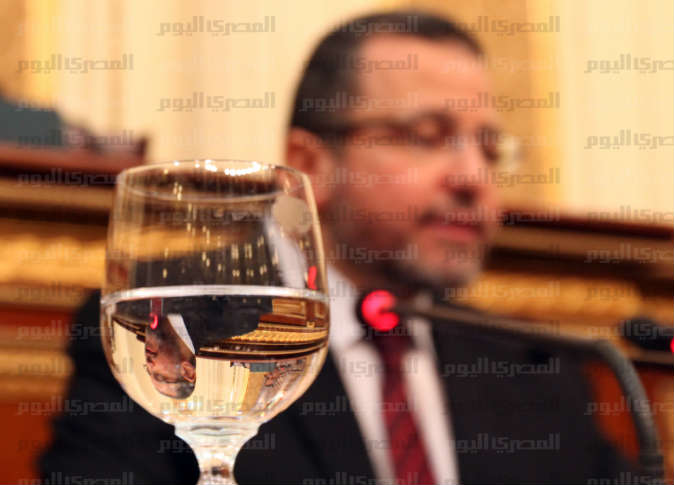 Morsy-era Prime Minister Hesham Qandil while discussing the Ethiopian Renaissance Dam crisis at the Parliament.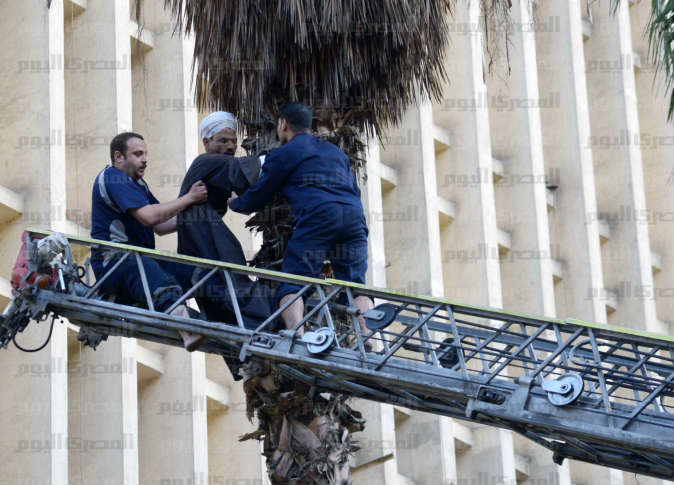 Rescuing a citizen who tried to commit suicide jumping from a palm tree by the building the Supply Ministry after preventing him from meeting with the Minister.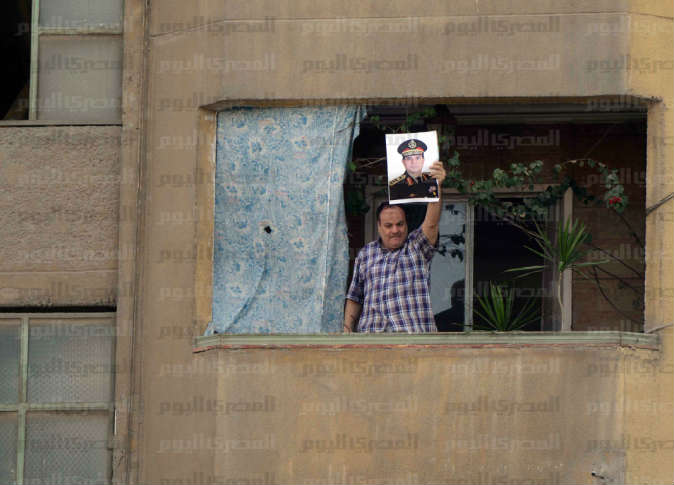 A Sisi supporter holding Sisi portrait while a pro-Muslim Brotherhood march passes under his balacony.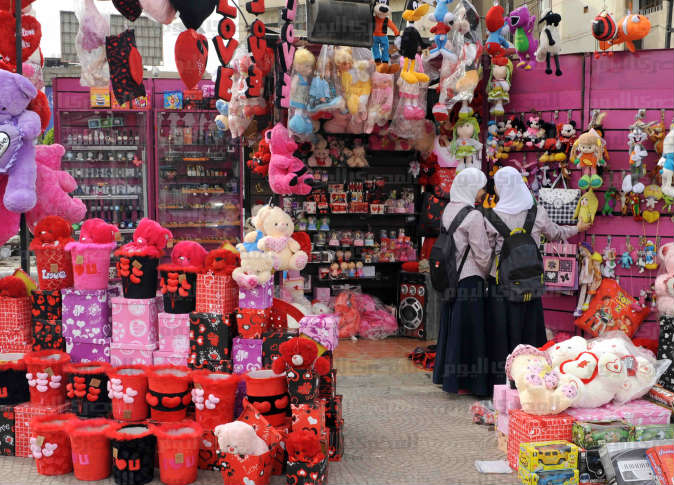 Valentine's Day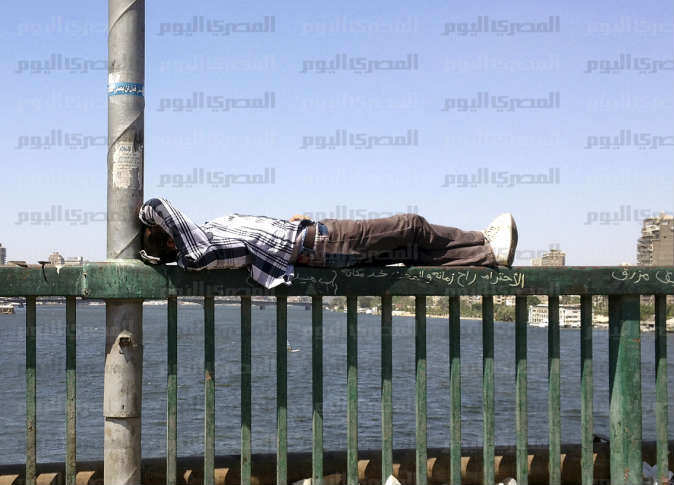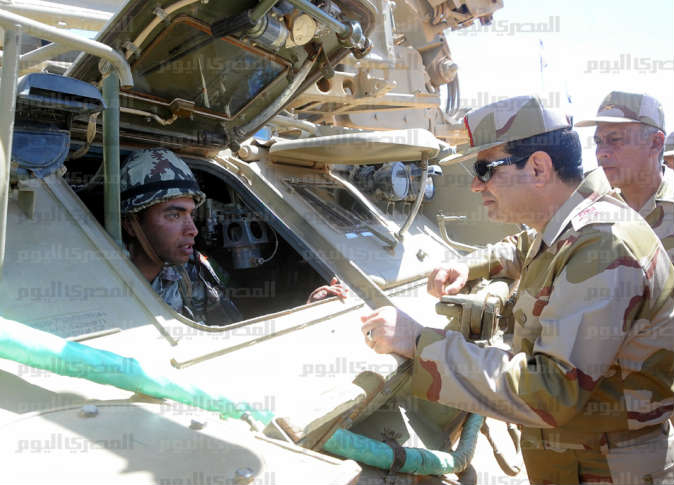 Defense Minister Abdel Fattah al-Sisi visits Air Defense forces.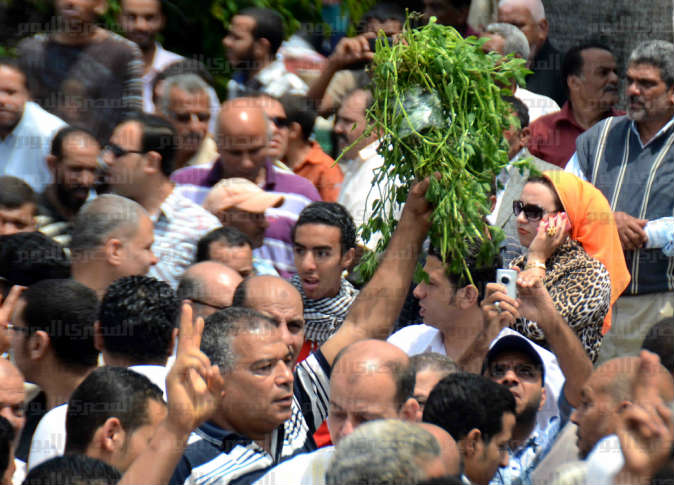 Anti-Muslim Brotherhood protest holding clover in Alexandria.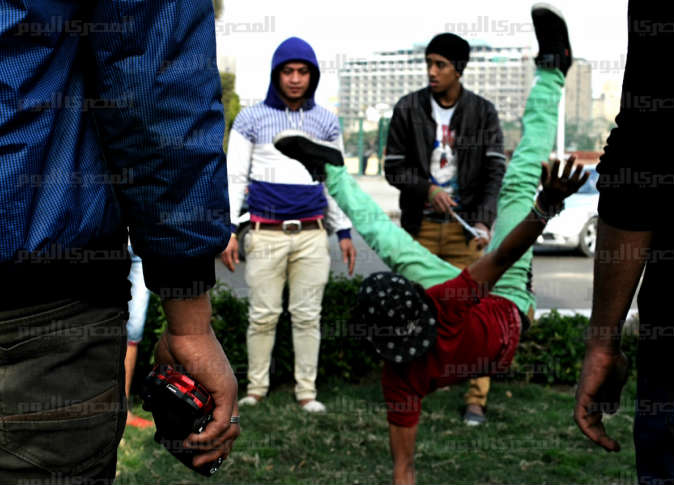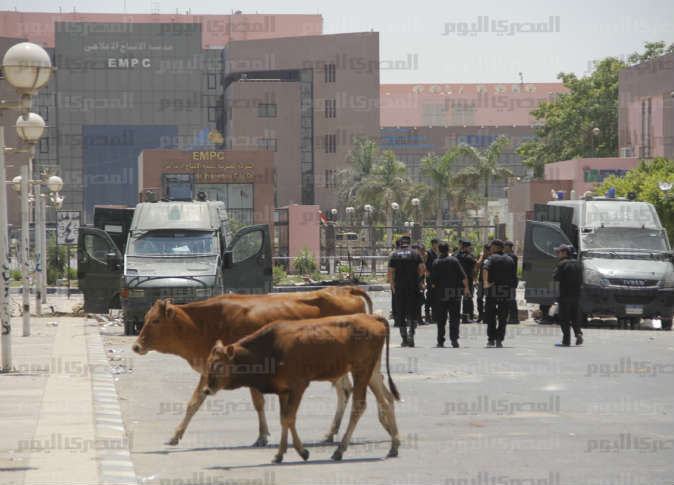 Media Production City during the sit-in of pro-Mohamed Morsy protestors.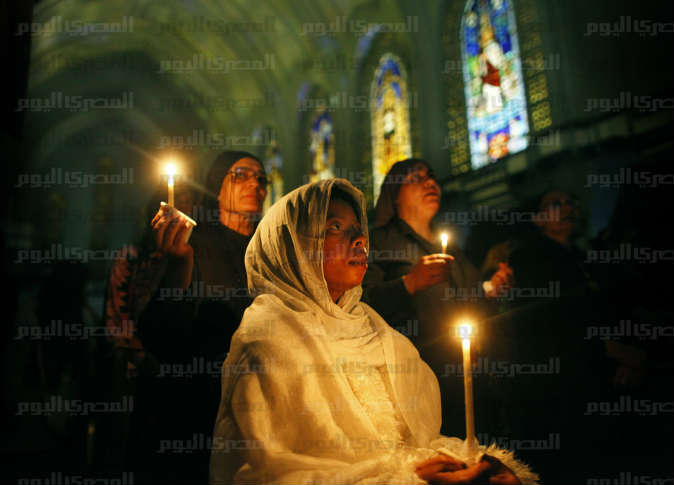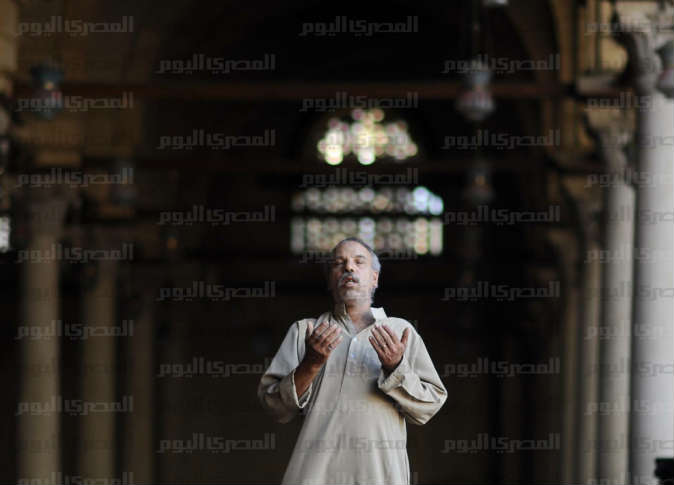 Ramadan 2013.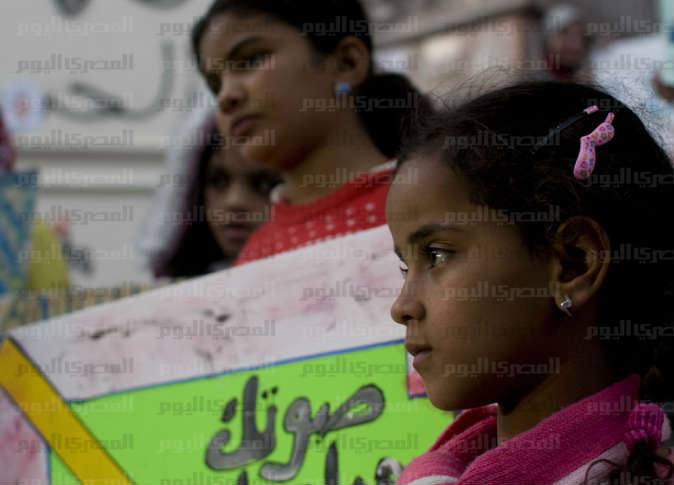 Street children demonstration in front of the Journalists Syndicate.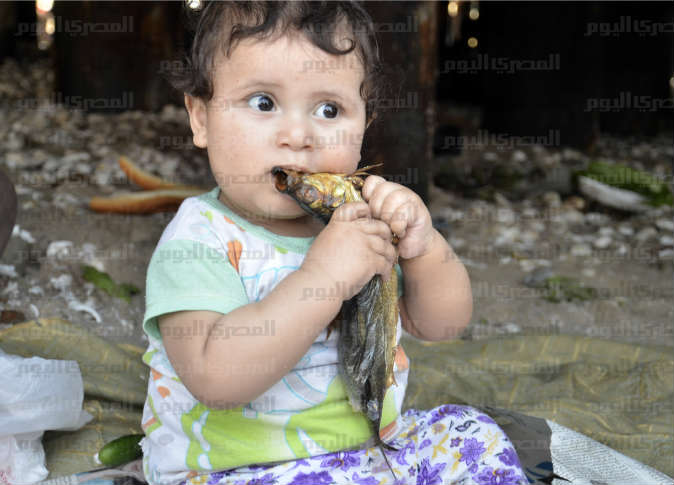 Sham al-Nessim, a springtime celebration that dates back to the pharaohs, of 2013.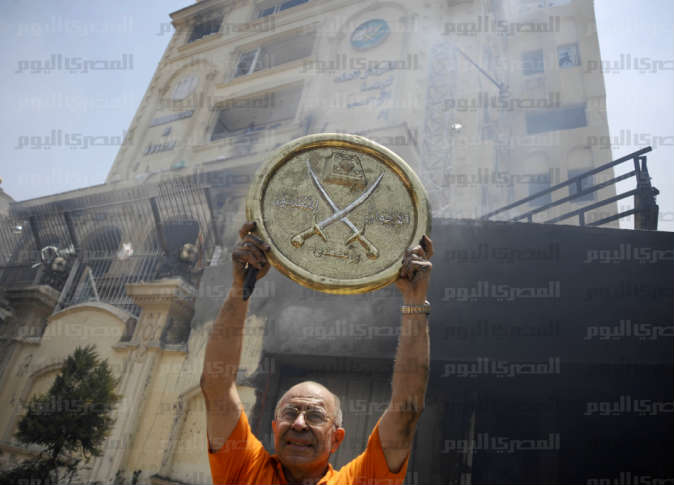 Breaking into, sabotaging and burning down the Muslim Brotherhood headquarter in Moqattam.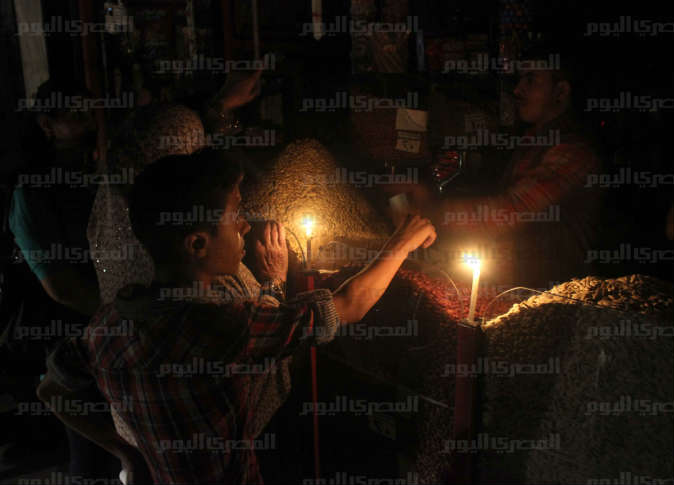 Power shortage crisis.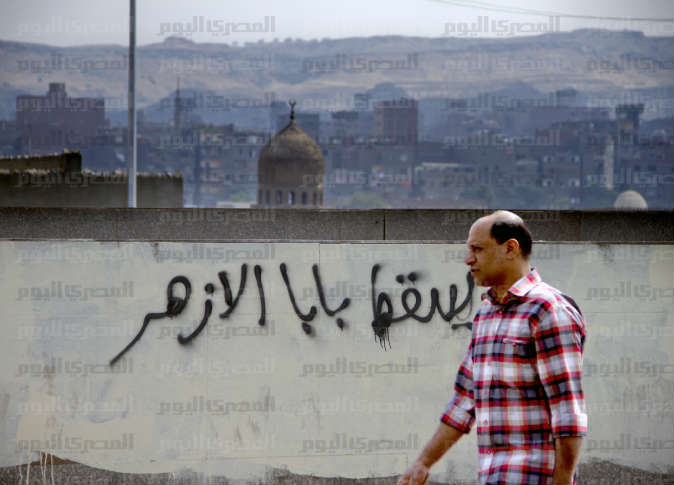 Graffiti reads "Down with the 'Pope' of al-Azhar."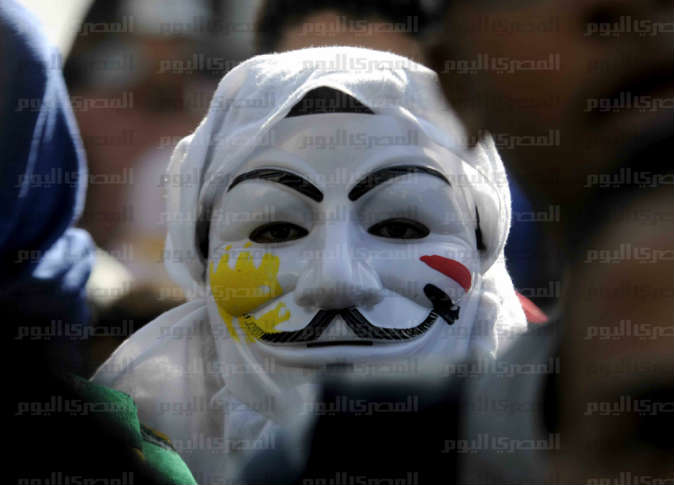 Pro-MB march in Helwan district of Cairo.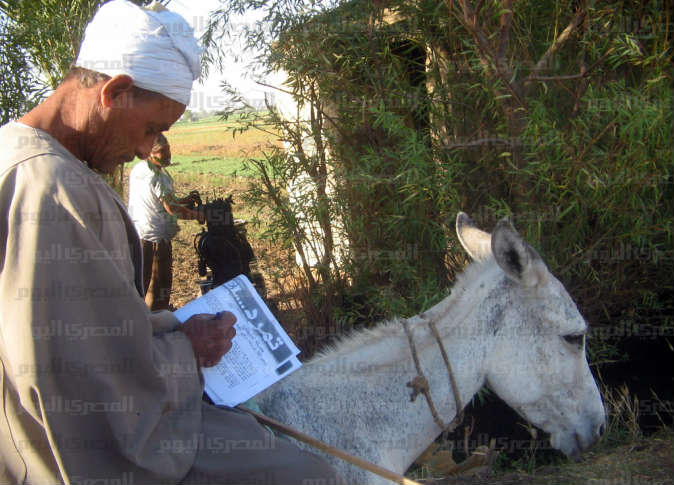 Tamarod signature campaign to demand holding early presidential election during Morsy's time as president.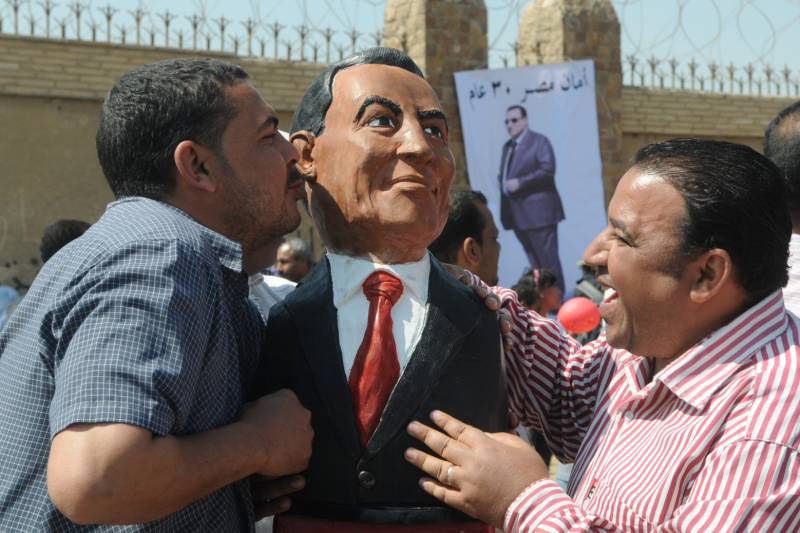 Muabarak supporters outside a court session during his trial.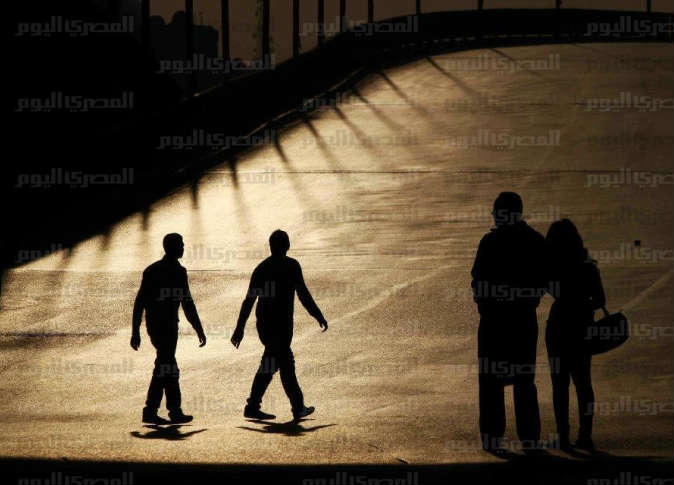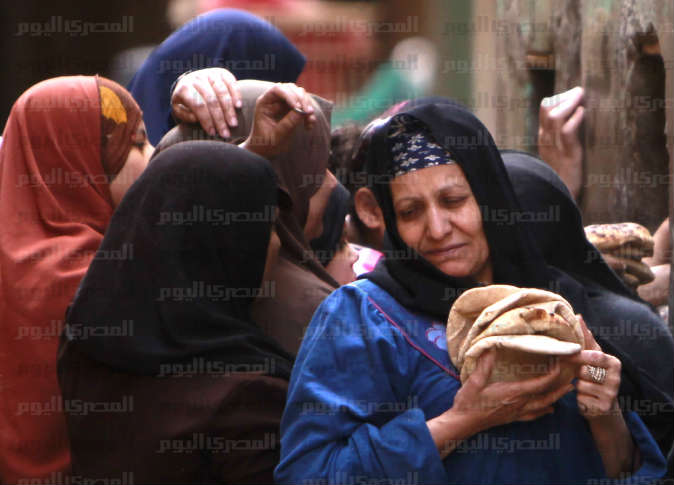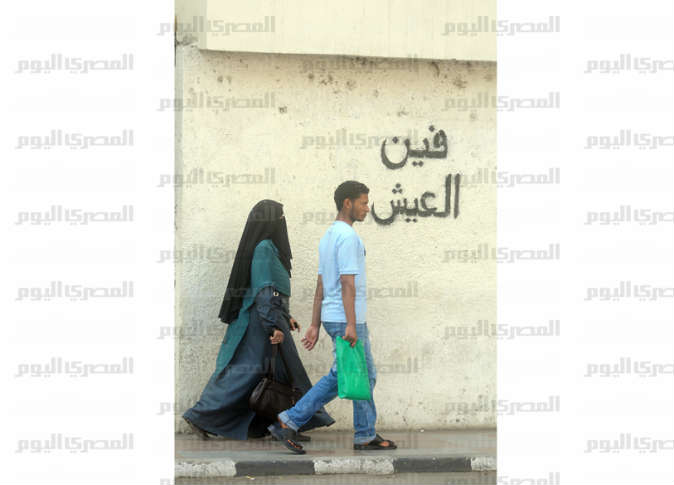 Graffiti reads, "where is the bread?"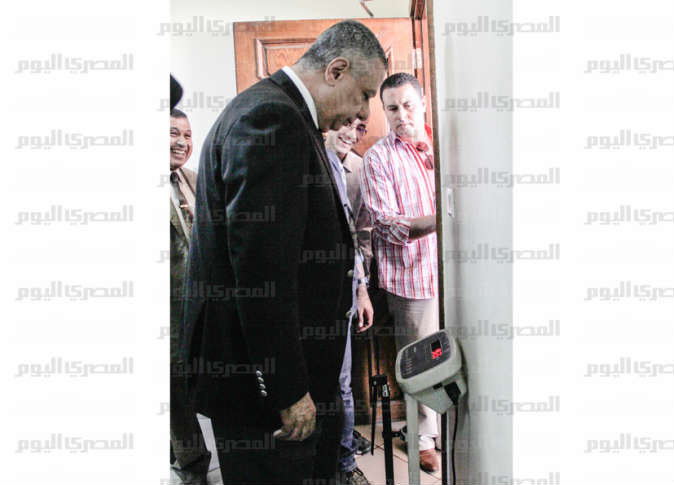 Education Minister Mahmoud Aboul-Nasr weighs himself in the clinic of the shool for excelling students, to determine his weightloss since taking the post as minister.
Sexual harassment in the streets of Cairo during Eid al-Adha holiday.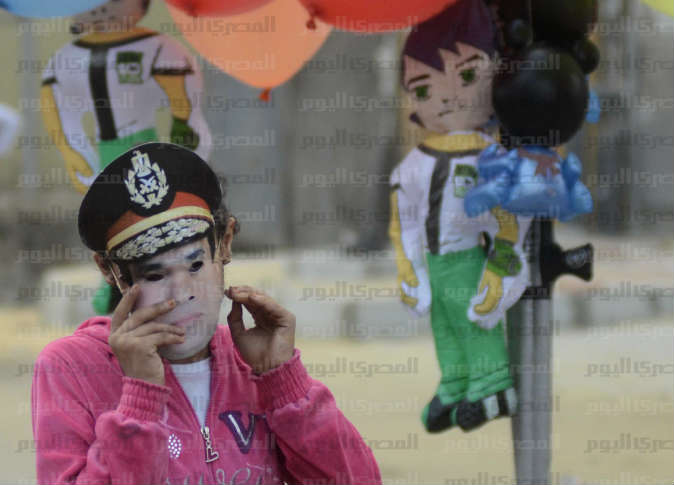 Eid al-Adha celebrations at Tahrir Square.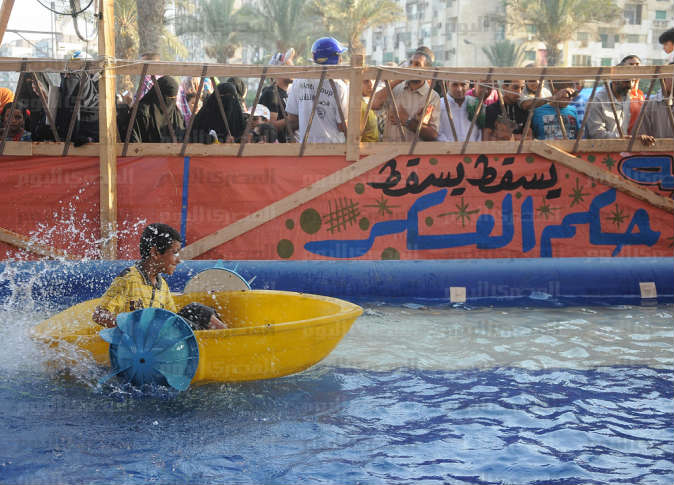 Eid alFetr celebrations at the Rabea al-Adaweya pro-Mohamed Morsy sit-in. Graffiti reads, "Down with the rule of the military."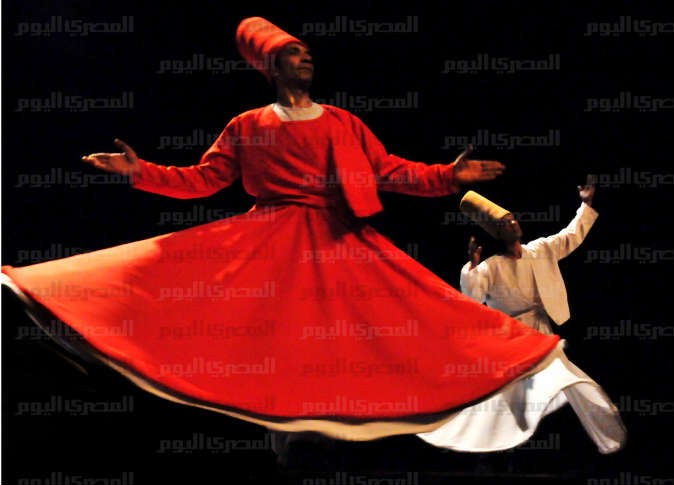 Mawlawiyya sufi show at Bibliotheca Alexandrina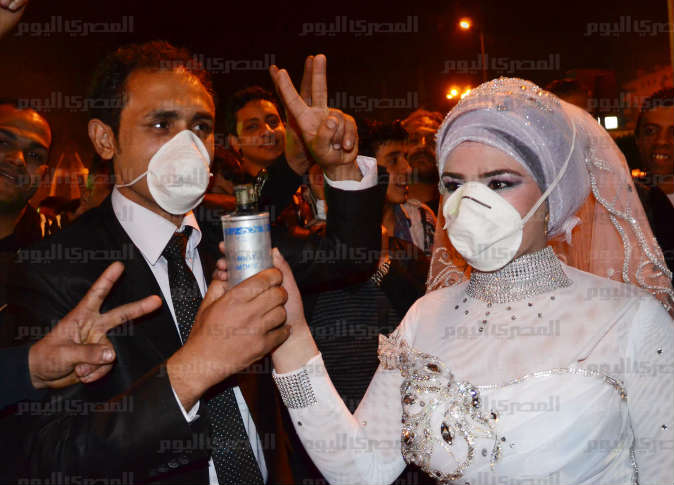 A bride and groom wearing masks in their wedding during clashes between security forces and protestors in Mansoura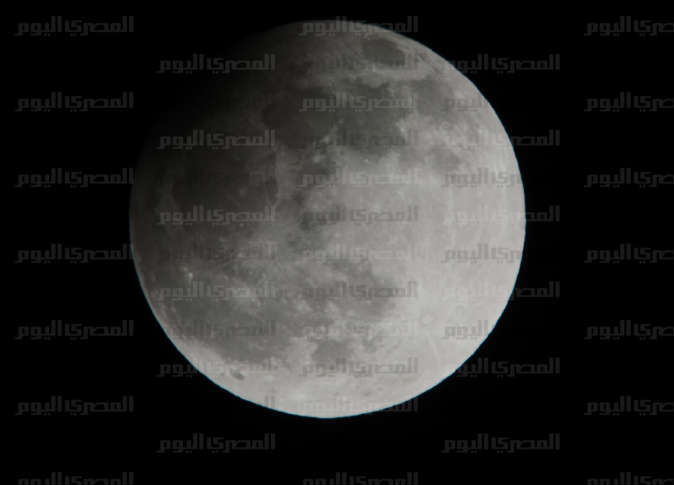 The eclipse of the moon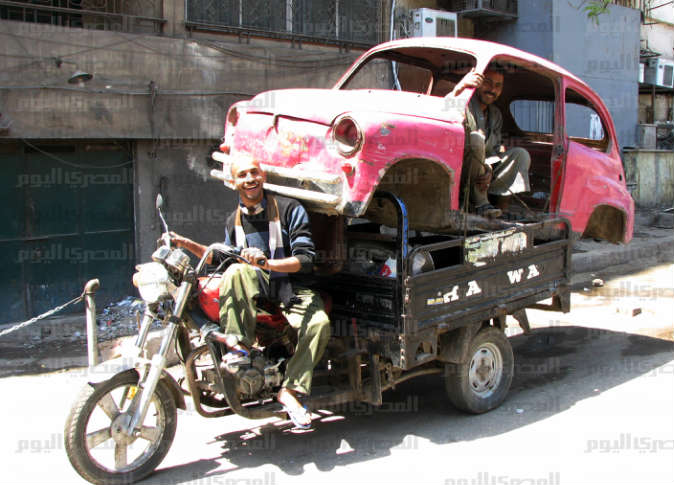 In front of the Ettehadeya Presidential Palace. Graffiti of Jika, who was killed in November 2012, and the phrase, "remember me."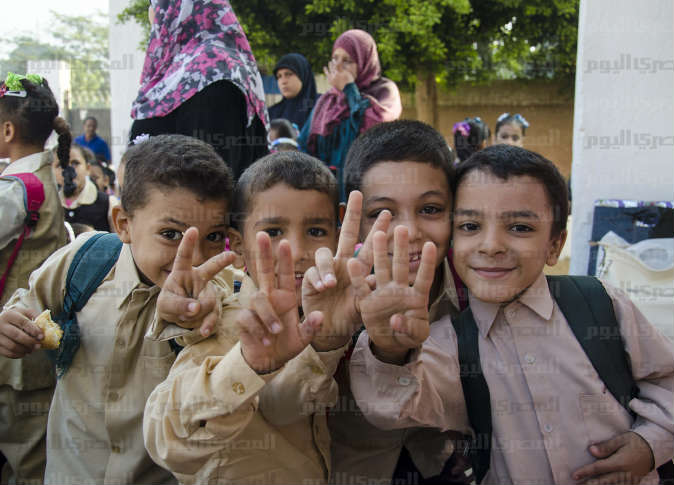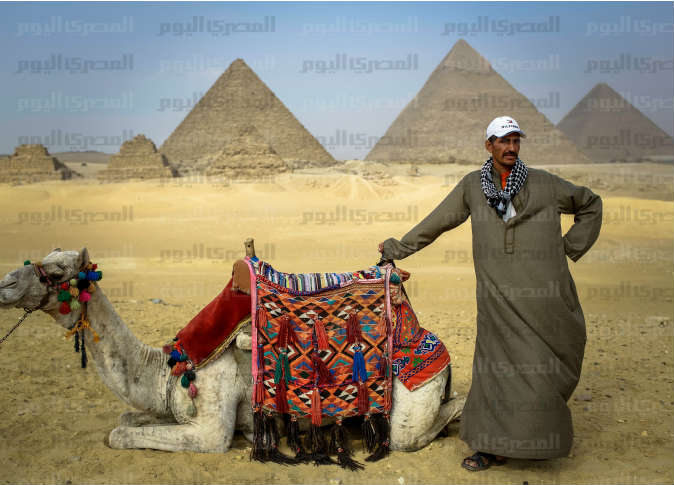 The pyramids of Giza and no tourists on site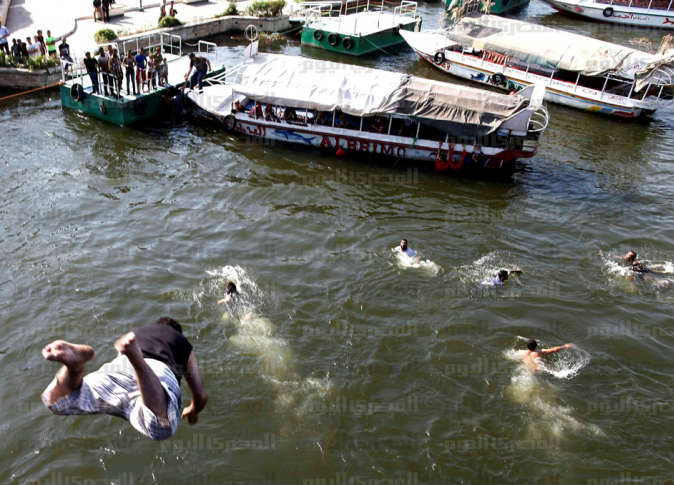 Symbolic collective suicide, by jumping for Qasr al-Nil bridge into the Nile to demand Morsy's ouster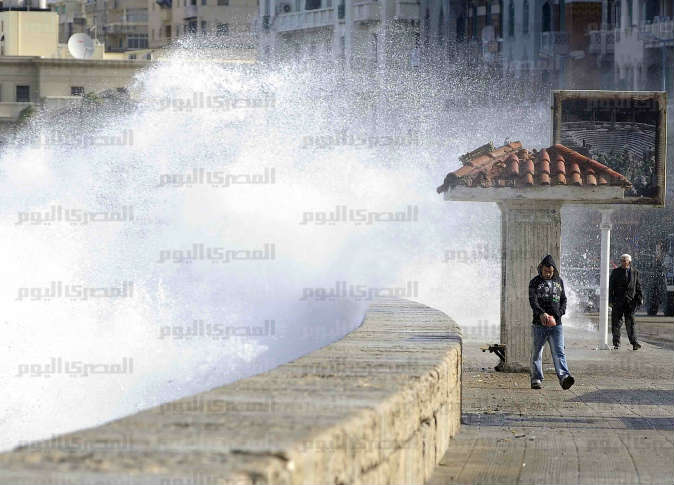 Alexandria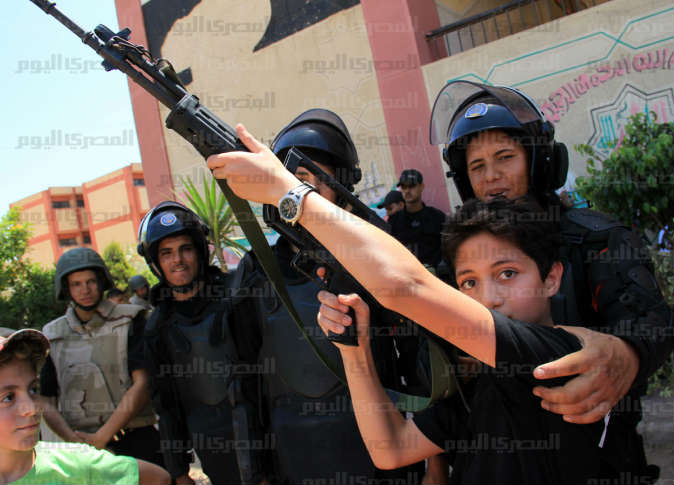 A campaign to support the police in Gharbiya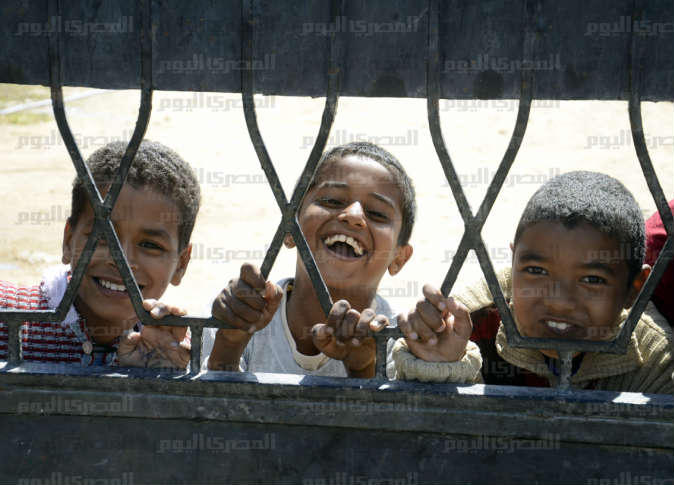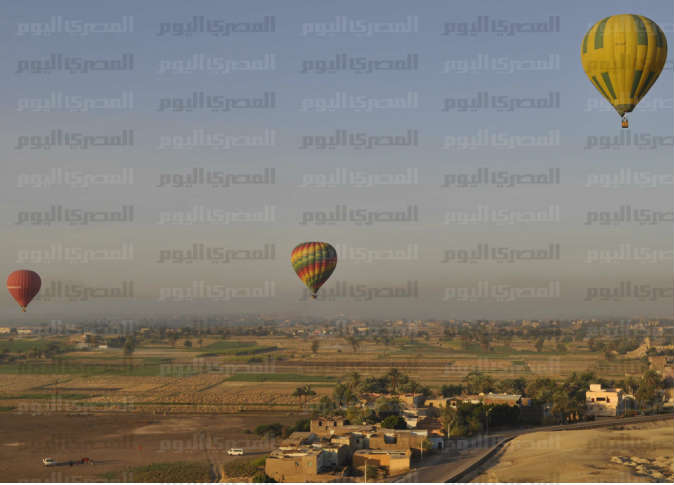 Luxor hot air balloons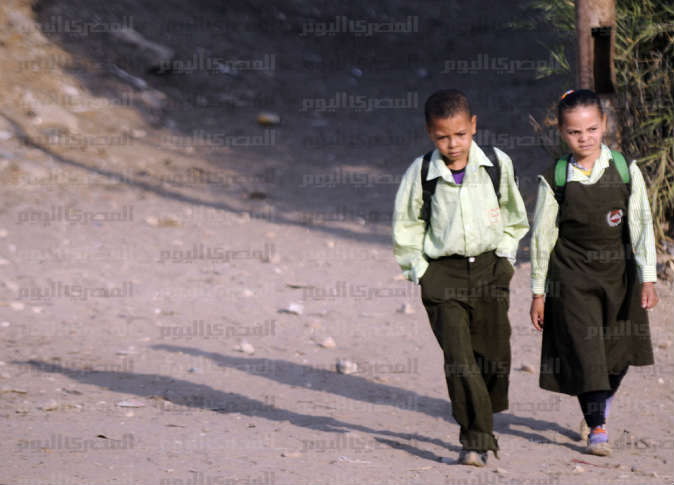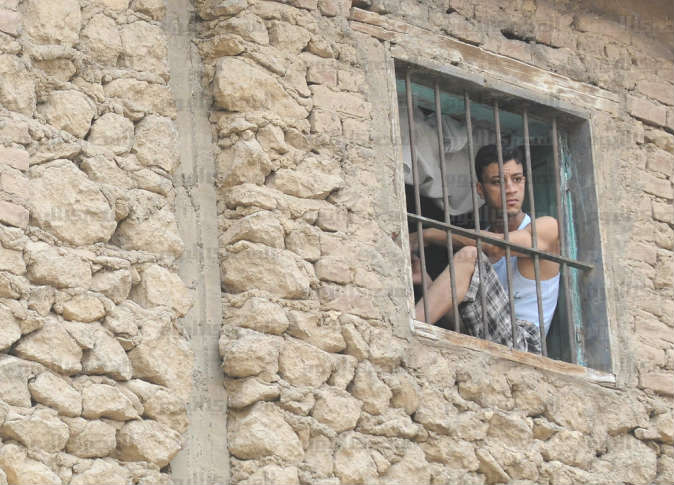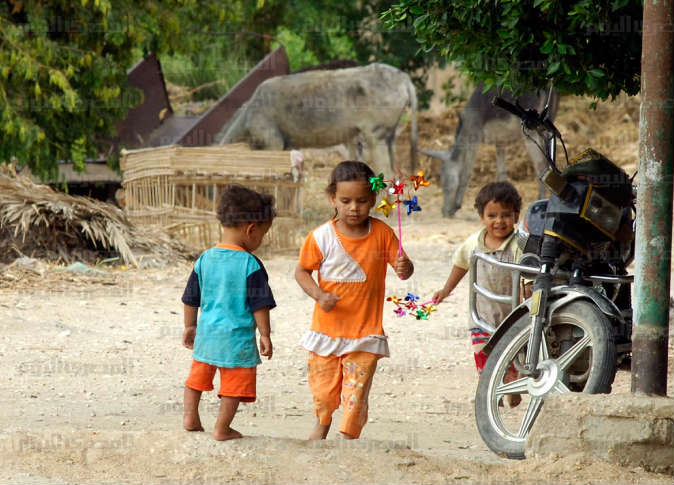 Students of Saint Catherine schools students make snow man.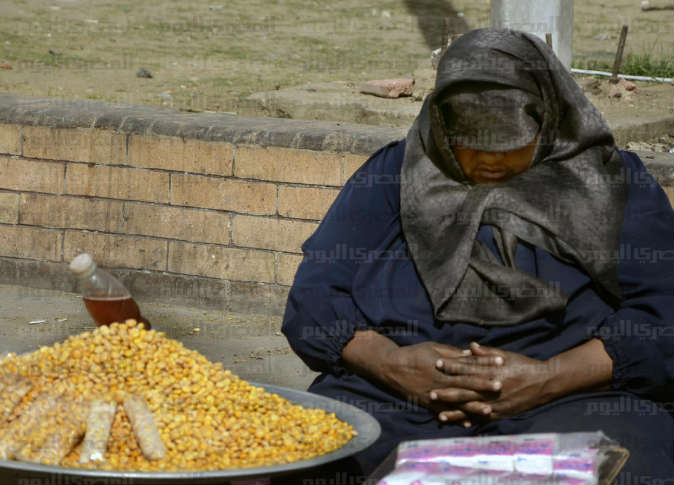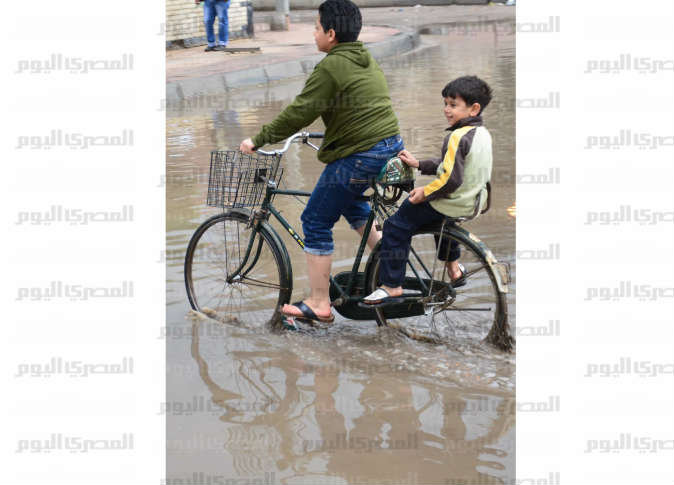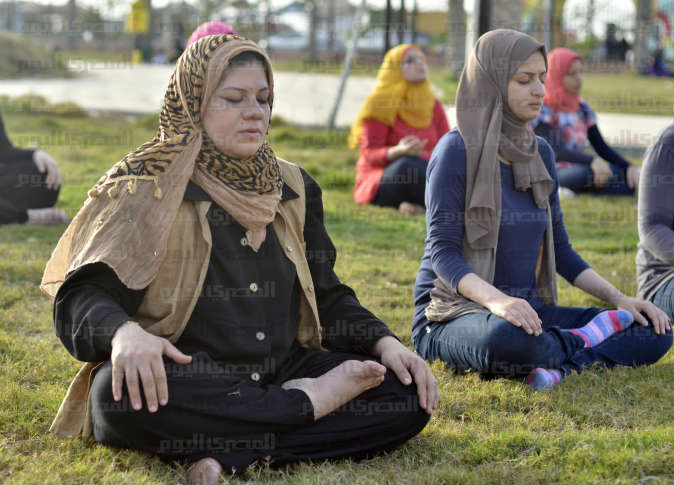 The International Meditation day in Port Said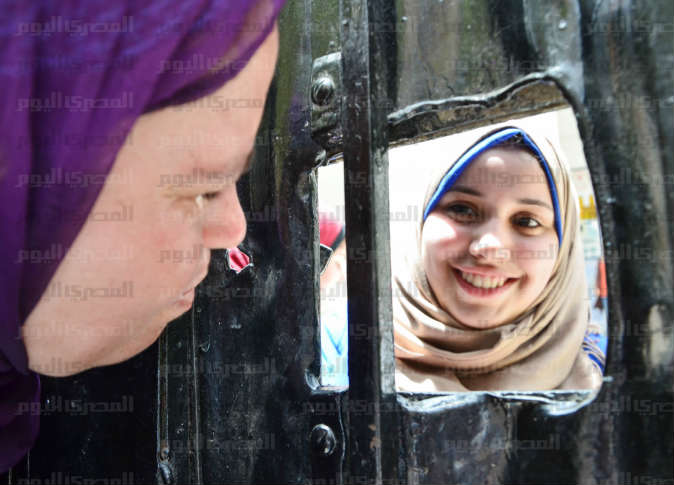 The Exams of Thanaweya Amma (Egyptian High School system)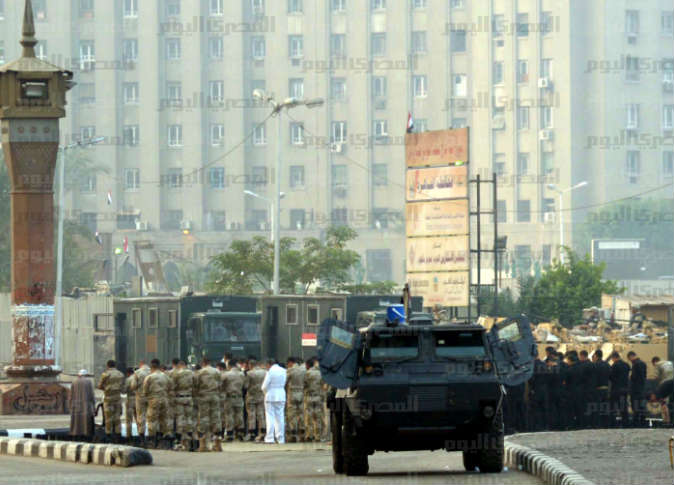 Eid al-Adha prayer in Tahrir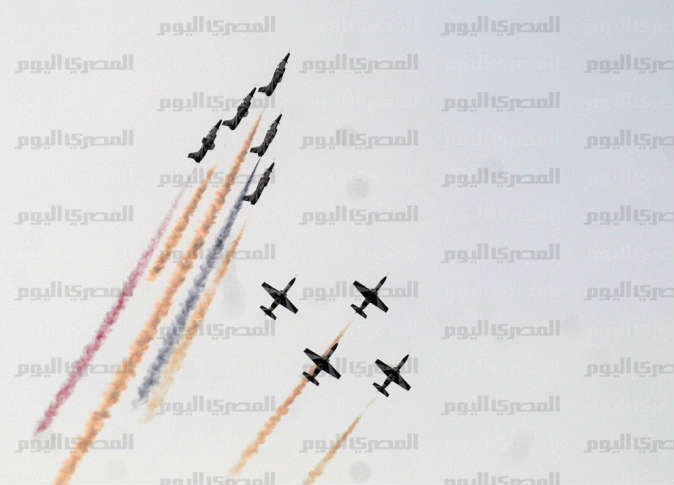 Fly-past in the Sky of Tahrir two days after Morsy's ouster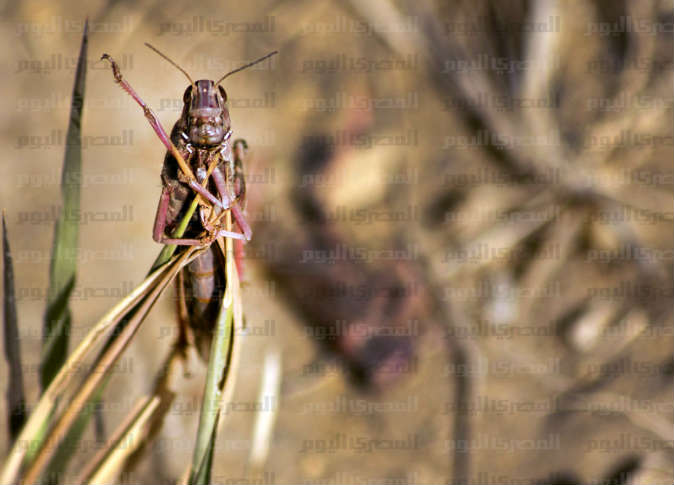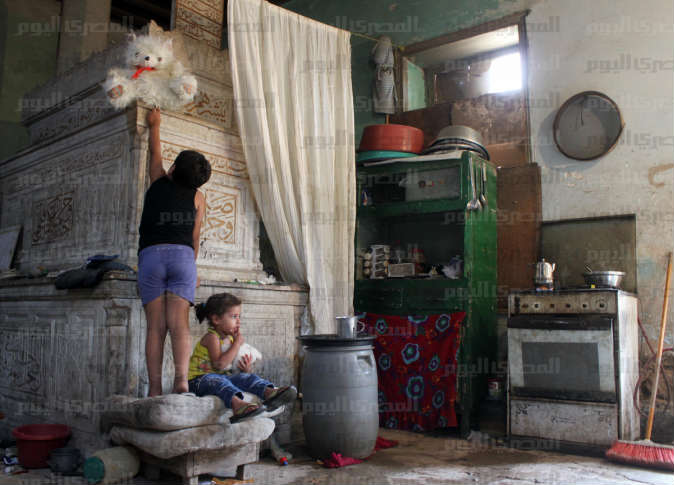 A family living in a graveyard
Distributing Tablet devices on school student in the New Valley governorate, southwestern Egypt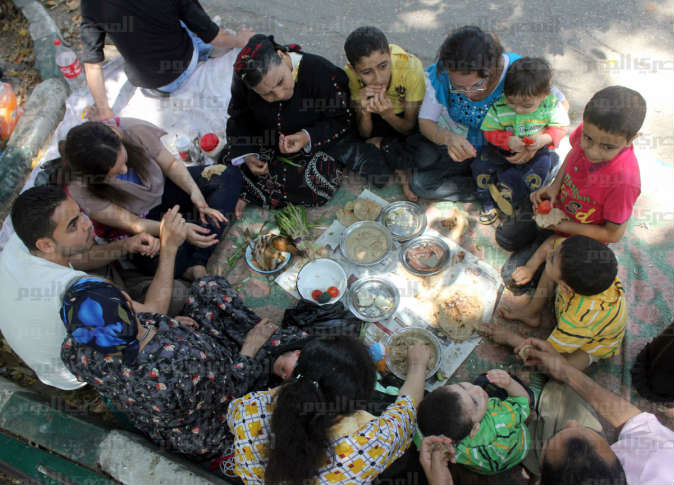 Sham al-Nessim, a springtime celebration that dates back to the pharaohs, of 2013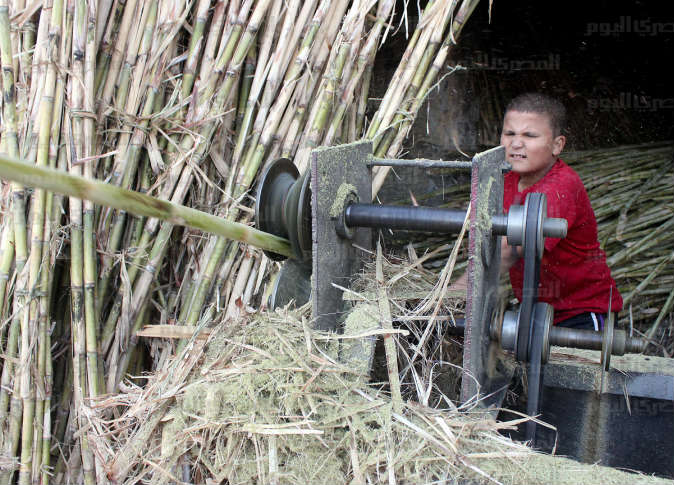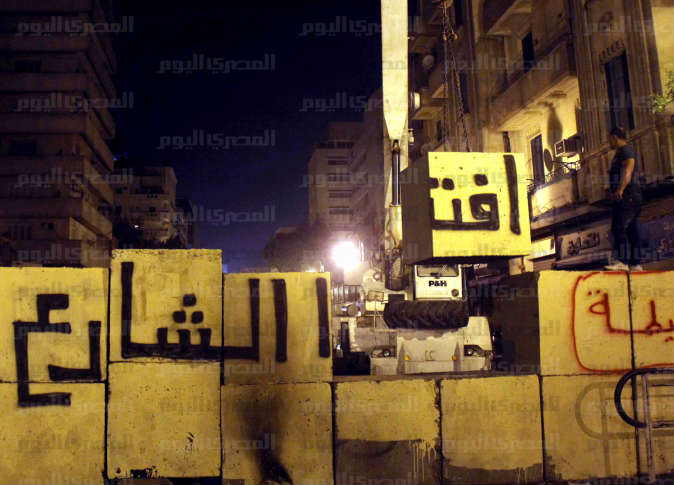 Removing one of the walls blocking Qasr al-Ainy vital street downtown Cairo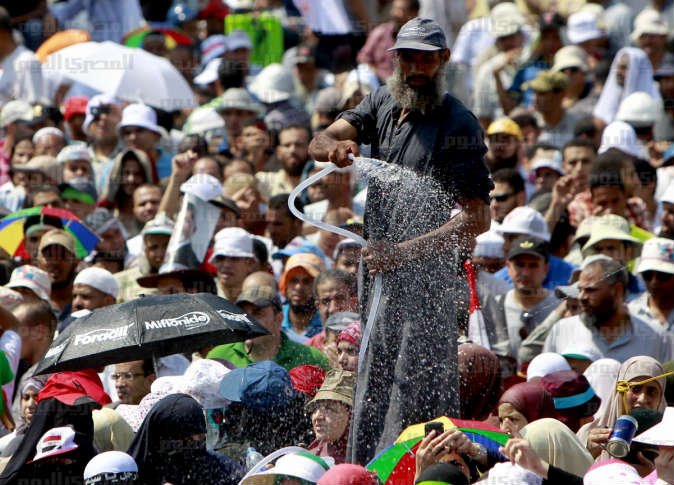 Pro-Morsy sit-in in Rabea al-Adaweya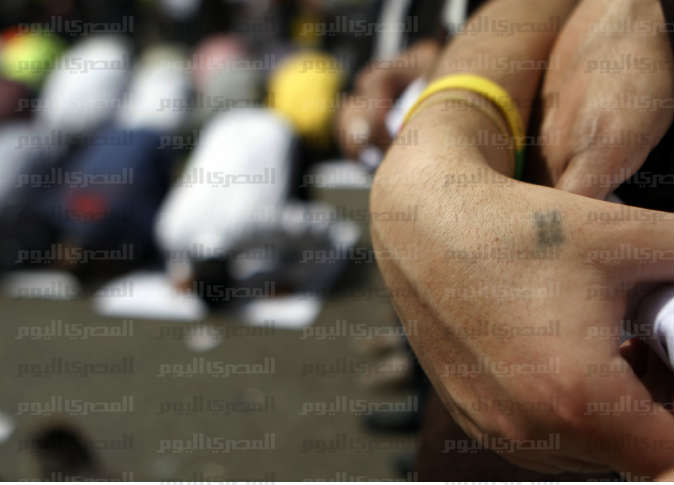 Sit-in of Orascom company workers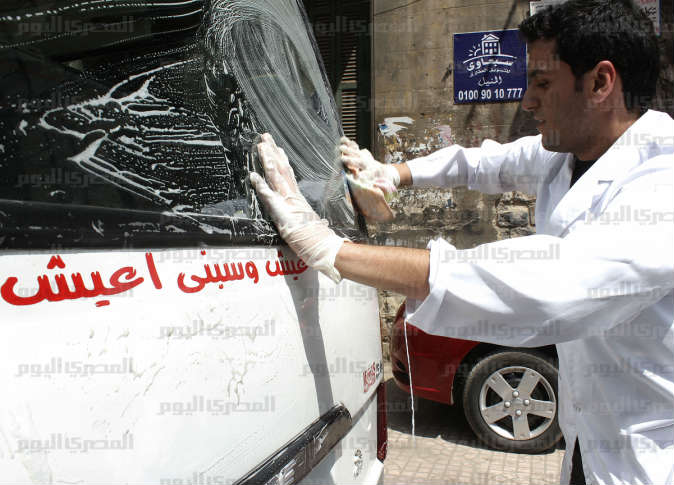 Doctors washing cars in protest to being underpaid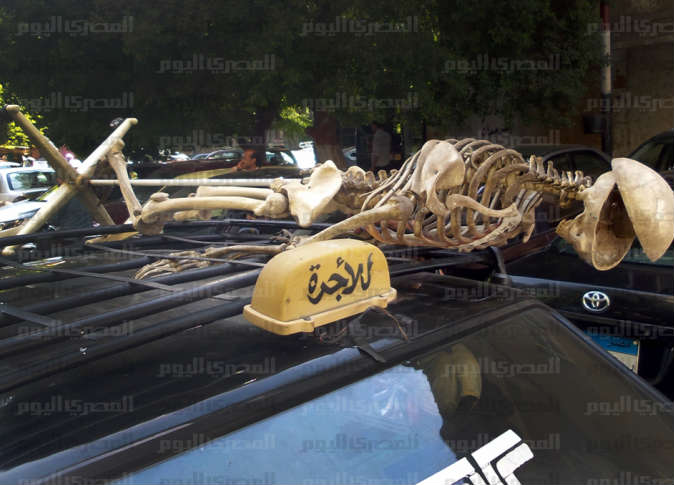 Sign says, "Taxi"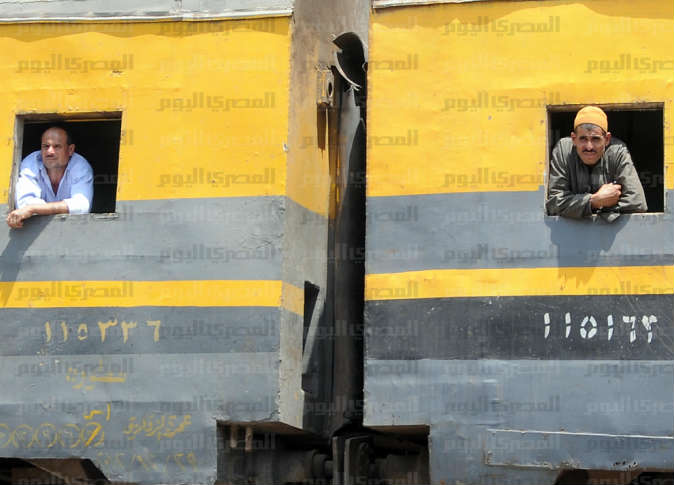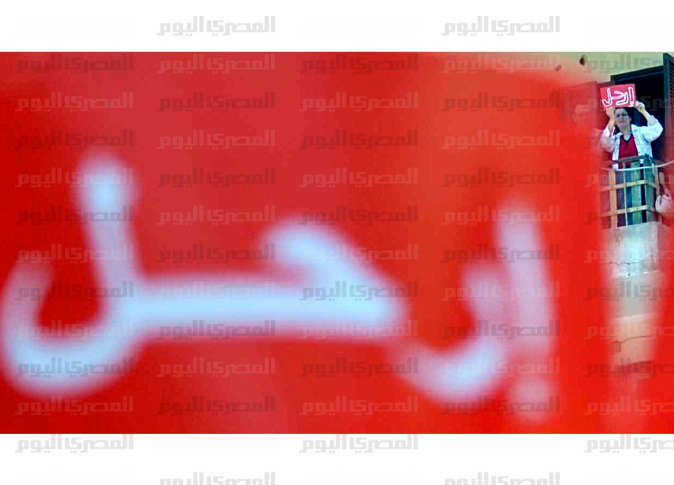 30 June protests against deposed president Mohamed Morsy, sign say "Leave"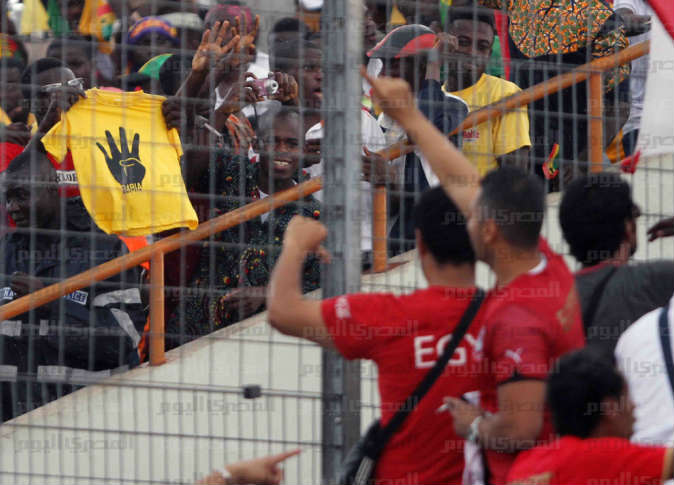 Ghana hold the Rabea al-Adaweya symbol during a match between Egypt and Ghana national football teams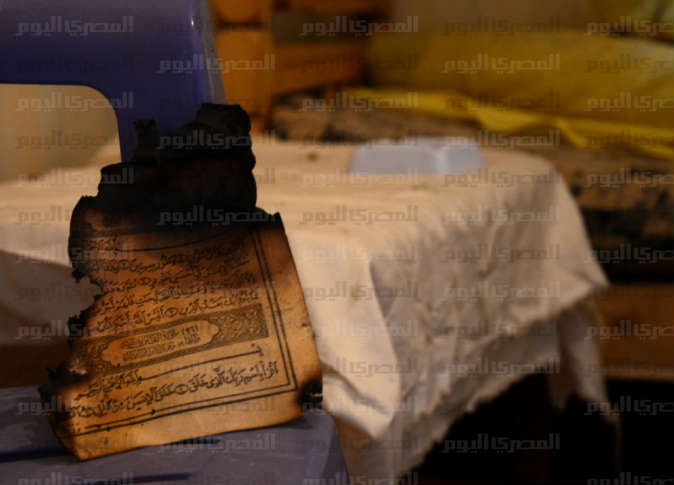 The aftermath of violent sectarian strife in Abu Mosalam village, which left four Shias beaten and dragged to death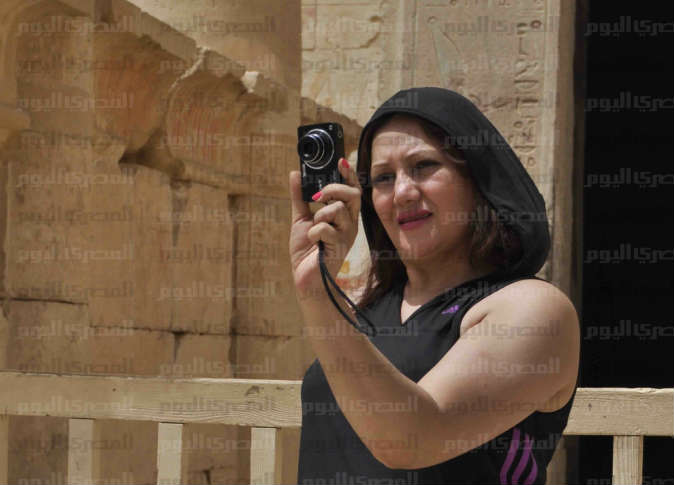 First Iranian tour group arrives to Luxor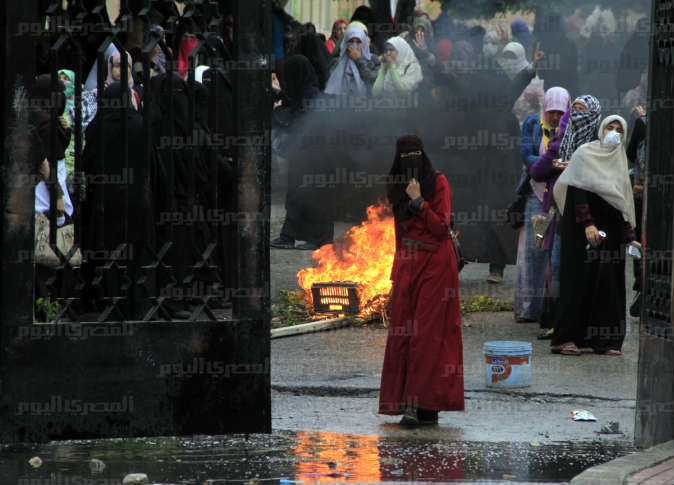 Clashes at al-Azhar university girls campus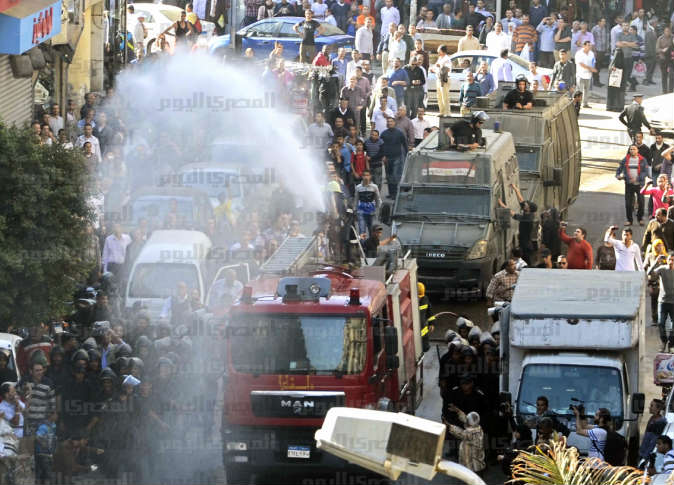 The dispersal of the first protest after the law on demonstration was approved, down town Cairo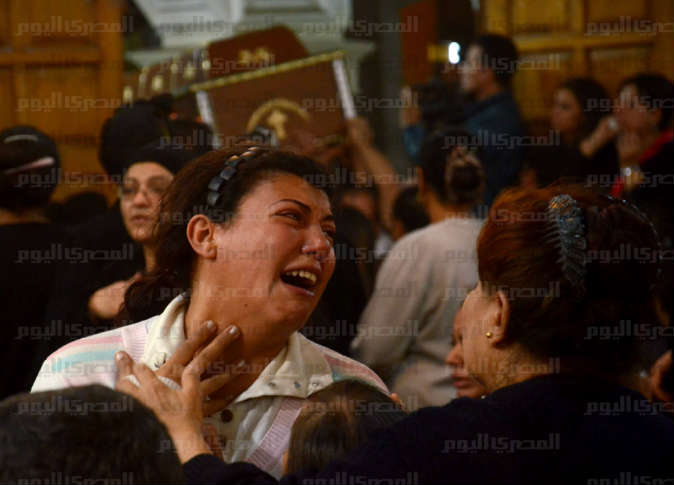 Funeral service for victims of a Dahshour train crash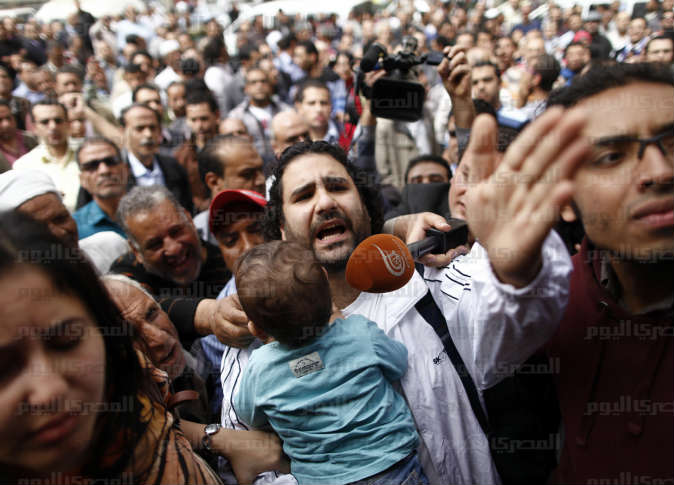 Political Activist Alaa Abdel Fattah arrives to High court with wife and baby son. Alaa is wearing white, the color for prisoners still undergoing trials, as he was wanted for interrogation for Moqattam events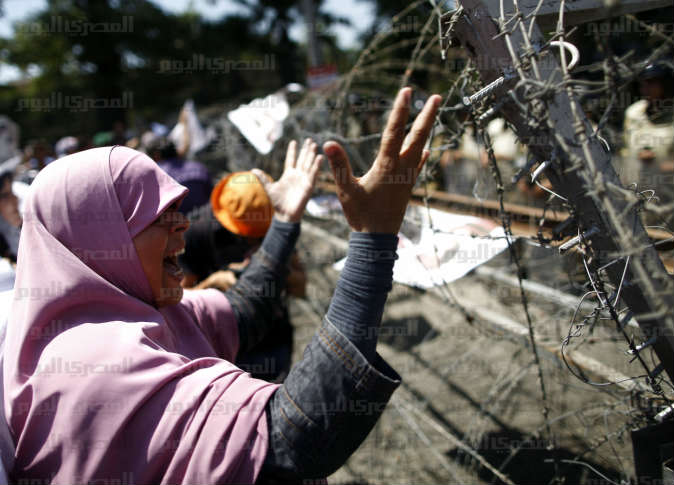 Pro-Muslim Brotherhood march from Nour Mosque in Abbaseya to the Defense Ministry building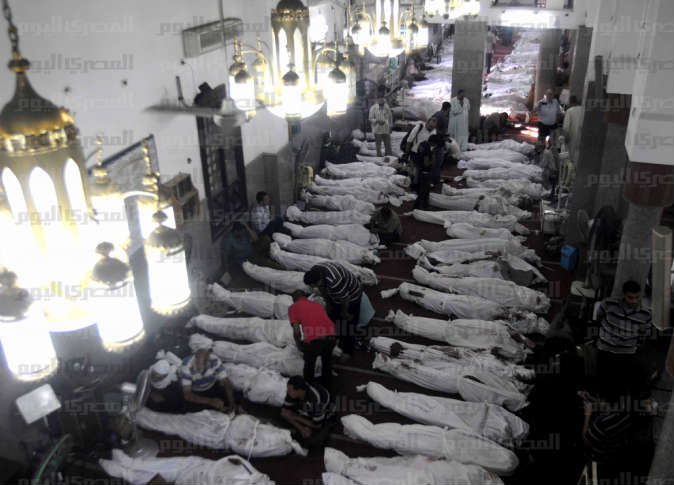 The bodies of the victims of Rabea al-Adaweya bloody dispersal lie in Eman mosque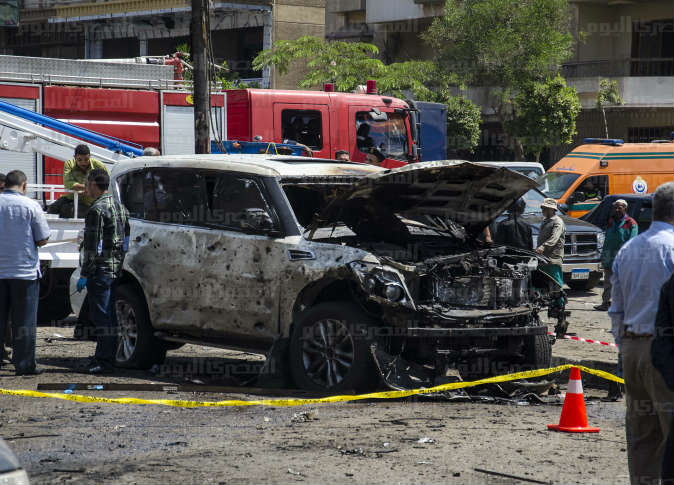 An attempt to assassinate Interior Ministry Mohamed Ibrahim in Nasr City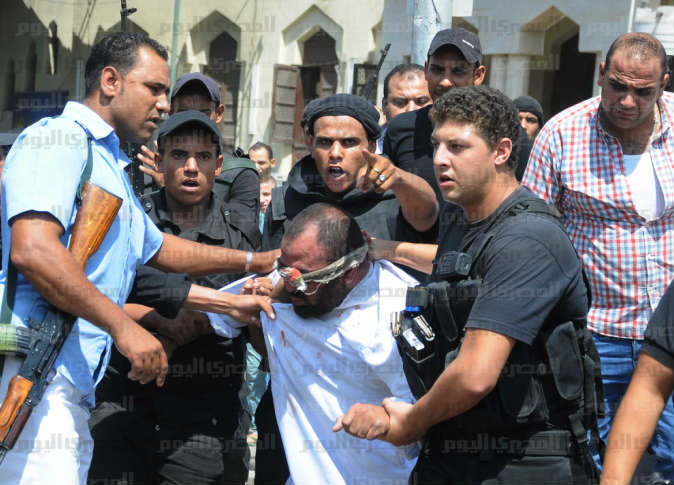 Arresting suspects of committing acts of violence and terrorism in Kerdasa town in Giza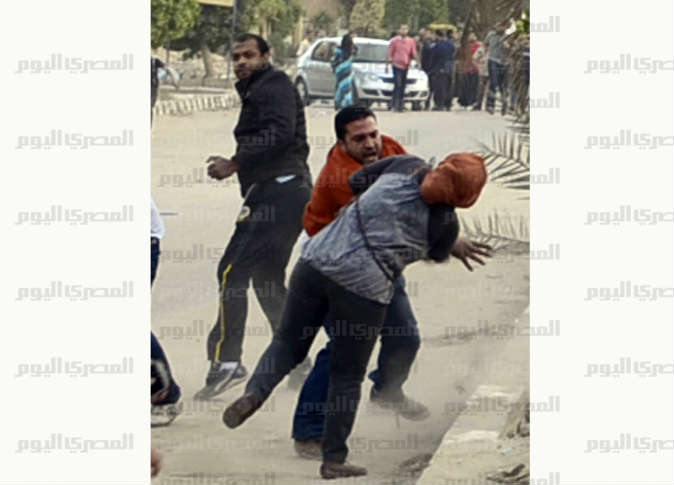 Physically assaulting political activist Mervat Moussa in front of the Muslim Brotherhood headquarter in Moqattam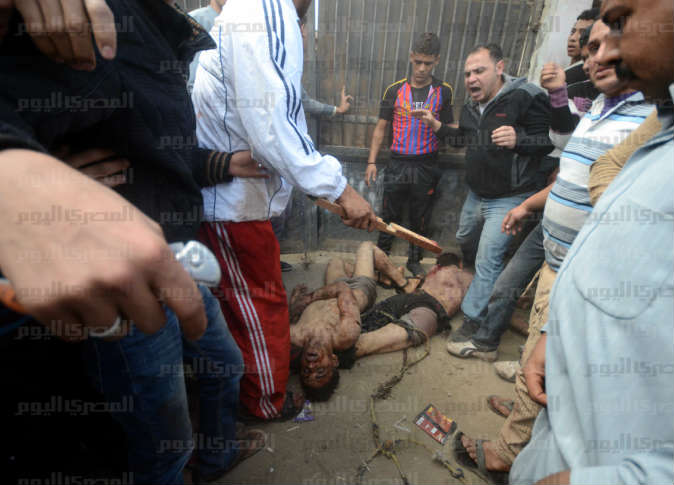 Residents beat and drag two thieves to death in Samallout are of Mahala, North Egypt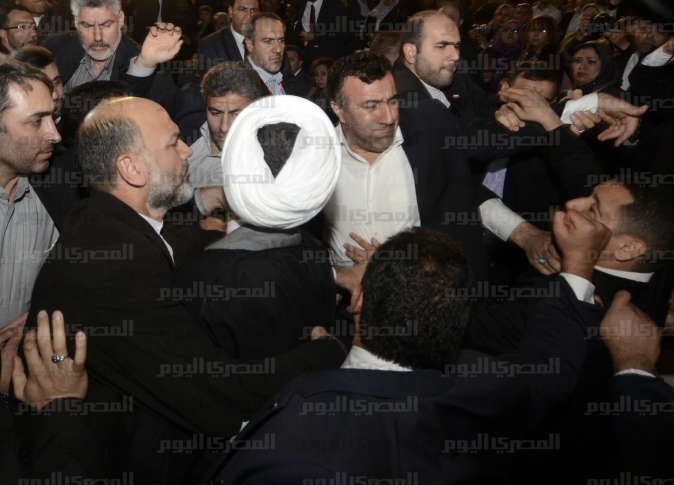 Assaulting Iranian President Ahmadinejad in the house of the Iranian ambassador to Egypt, during Ahmadinejad's first visit to the country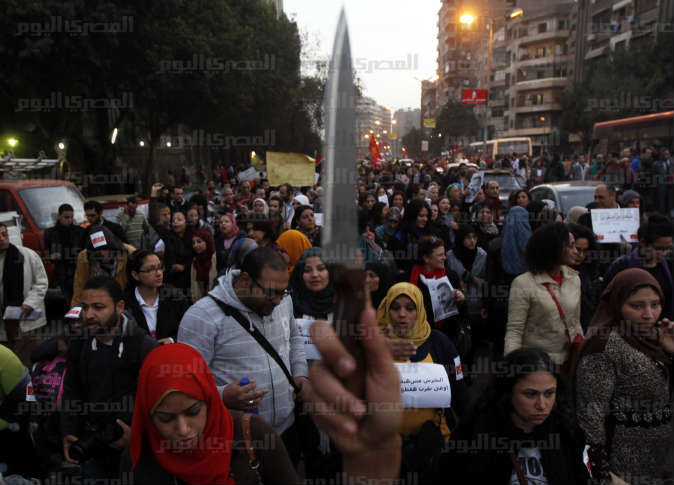 Women March holding bladed weapons against sexual harrasments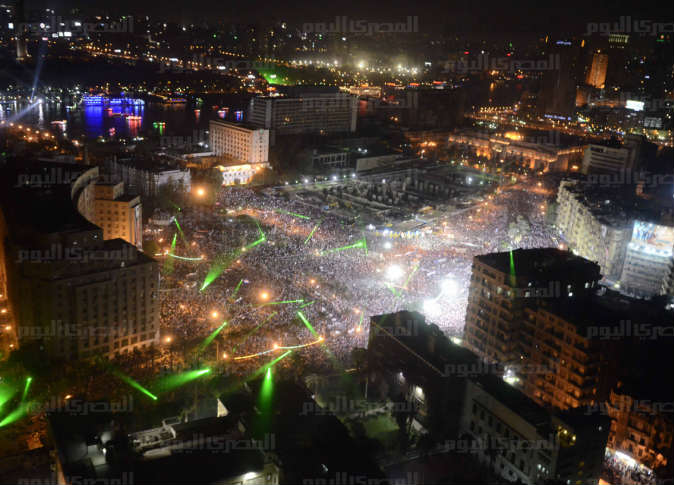 A million-man demonstration in Tahrir Square to support the army in July 2013.