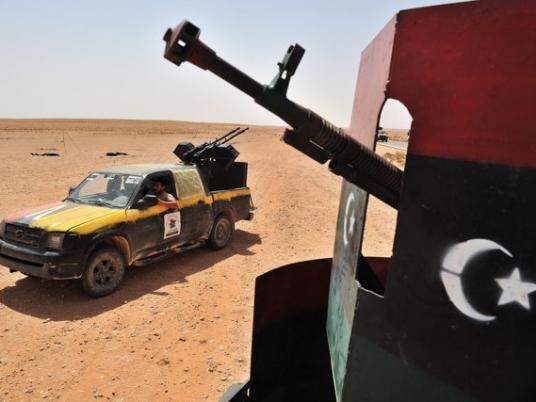 Egyptian Ambassador to Libya Hesham Abdel Wahab dismissed reports claiming that Egyptian workers were harmed in a rebel raid on Libya's Abu Salim prison as untrue on Tuesday.
The reports said two Egyptians workers had been killed and 400 were detained when Libyan militants raided the prison.
The ambassador told state-run news agency MENA that consulate representatives sent to the region found that a brawl had broken out among some Egyptian workers at their residence. Libyan citizens affected by the fight complained to some revolutionary militants.
Abdel Wahab said that 11 Egyptian workers were injured in the incident, and added that Libyan militants detained 200 workers from Fayoum.
He said the workers were later released after intervention by the Egyptian embassy.
Three other workers, however, were detained after allegedly assaulting Libyan fighters who tried to end the brawl.
He said the embassy was promised that the three will be set free later.
Edited translation from MENA