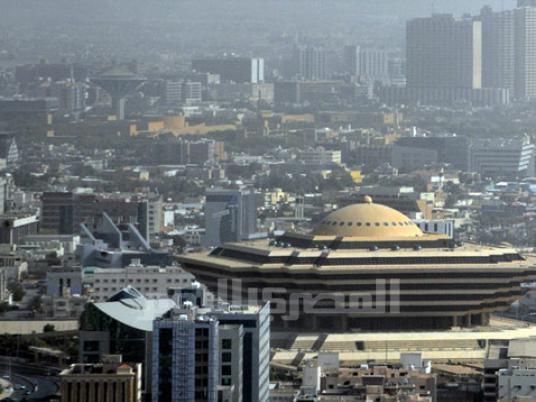 Egyptian Ambassador to Saudi Arabia Mahmoud Auf has said that the Egyptian community in Saudi Arabia made the largest contribution to Egypt's national economy of any expat community last year.
The amount of remittances from Saudi Arabia last year was about US$8 billion, accounting for 60 percent of the total remittances from Egyptians abroad, the ambassador told the Egyptian community in Riyadh on Friday.
He compared the number to the revenue of both the Suez Canal and the tourism sector, which he said each brings in about US$5 billion.
In a speech during a Ramadan celebration, which was also the farewell event for Auf as his term as ambassador is coming to an end, he said that the Egyptian community in Saudi Arabia has increased by about 150,000 since the January 25 uprising last year.
Egyptian-Saudi relations have been developing and becoming more established, he said, contrary to what some claim.
He said that of all the countries in the world the kingdom has provided the greatest direct support for the Egyptian economy after the revolution, with about $3.75 billion.
The arrest of Egyptian human rights lawyer Ahmed al-Gizawy on 17 April in Jeddah on charges of drugs smuggling shook Egyptian-Saudi relations. Protests outside the Saudi diplomatic missions by Egyptians who said he was actually arrested for defending the rights of Egyptian workers led to the temporary withdrawal of the Saudi ambassador.
Prior to his arrest, Gizawy had filed a lawsuit against the Saudi authorities over their treatment of Egyptians in the kingdom.
His case was not brought up by an Egyptian delegation that traveled to the kingdom to resolve the crisis at the time, nor by President Mohamed Morsy who visited the kingdom two weeks ago. Last week Gizawy's trial was adjourned until September. Prosecutors have called for the death penalty.
I April the Egyptian Organization for Human Rights published a list of 35 political prisoners detained in Saudi jails without trial, among a total of 1,401 Egyptians imprisoned in the kingdom.
The two counties enjoyed significant political cooperation during Hosni Mubarak's reign, as Mubarak had the same views as the Saudi regime on Iran's expanded political influence in the region. Saudi Arabia offered refuge to Mubarak after the 25 January uprising erupted last year.
Edited translation from MENA