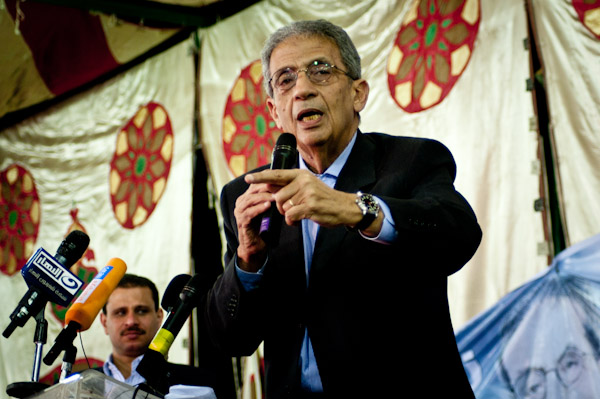 Former presidential candidate Amr Moussa headed to Turkey on Monday as part of a delegation of the Arab Council for International Relations, which includes former prime ministers and ministers from Iraq, Jordan, and Lebanon, on a mission to assert a unified Arab position that is supportive of Egypt, protect Turkish-Arab relations under Egypt's umbrella, and place Egypt back to its position as a leading Arab state.
The delegation is meeting with Turkish President Abdullah Gul, Prime Minister Recep Tayyip Erdogan, and Foreign Minister
Ahmet Davutoglu.
"We need to look to the future and stability of the region, regardless of the type of government, and without interference in internal affairs," Moussa said.