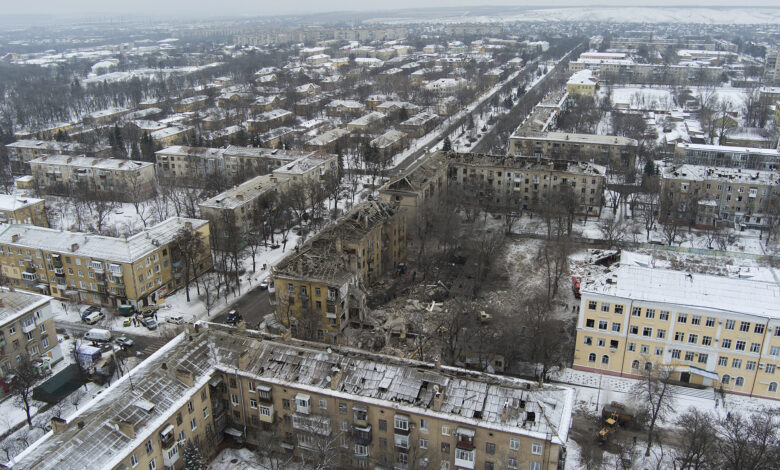 Moscow "will do everything" to ensure that anti-Russia events allegedly being planned by the West to mark one-year anniversary of Moscow's invasion of Ukraine are "not the only ones to gain the world's attention," Russian Foreign Minister Sergey Lavrov said Thursday.
"Our diplomacy will do everything to ensure that the anti-Russian sabbaths planned for the end of February – as if timed to coincide with the anniversary of the special military operation, both in New York and at other sites that the West is now actively working on together with the Kyiv regime – so that this will not turn out to be the only events that will gain the world's attention," he said in an interview to state TV Russia 24 and RIA Novosti.
Providing further details about Moscow's plan to overshadow the alleged events being planned by Ukraine's allies, Russia is preparing "reports" about what happened in the past year, and what they have "managed to find out" — alleging "direct participation" of the US in the Nord Stream pipelines explosions without any evidence.
Lavrov also dismissed the approach of western countries toward the war. "We see how the whole of NATO is now fighting against us. And those conversations that 'we do not fight, but only arm,' are ridiculous."
However, he said Russia has not requested military help from former Soviet countries under the Collective Security Treaty Organization (CSTO) agreement. "We have everything necessary to solve the tasks of the special military operation, to end the war that the West waged through the Ukrainian regime after the coup [in 2014]."
Some background: The members of the CSTO includes Russia, Belarus, Armenia, Kazakhstan, Kyrgyzstan, and Tajikistan.