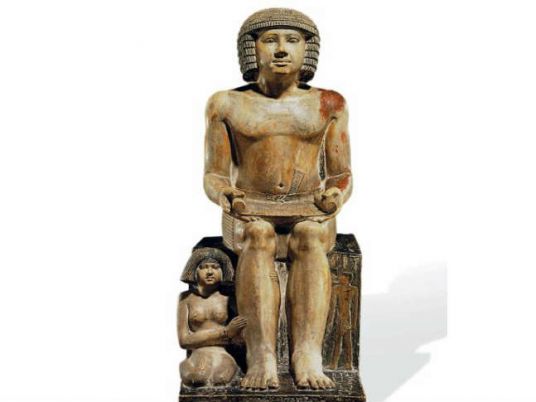 Minister of Antiquities Mamdouh El-Damaty will hold a press conference Saturday on a campaign launched to stop the sale of the pharaonic statue Sekhemka in Britain.
Earlier, the minister urged the Egyptian people living in the United Kingdom to raise GBP 15.8 million pounds to stop the sale of the pharaonic statue before August 28.
Numerous groups and individuals in both Egypt and the UK requested the British government to prevent the sale until the Ministry of Antiquities in Egypt can prove it is a local heritage statue that should be returned to its homeland. Since then, the campaign was launched to save the heritage statue.
The campaign led the UK Department of Culture, Media and Sports (DCMS) to take action and extended the temporary Export Ban on the Sekhemka Statue until 28 August.
Sekhemka, an ancient scribe of the 5th Pharaonic Dynasty, which dates back to 2300 BC, was celebrated with a sculpture made out of garnet. The scribe's statue was carved out of the coloured stone, and measured 75 cm in height and 29.5 cm in width. It was legally taken from Egypt to England during the Mohamed Ali dynasty.