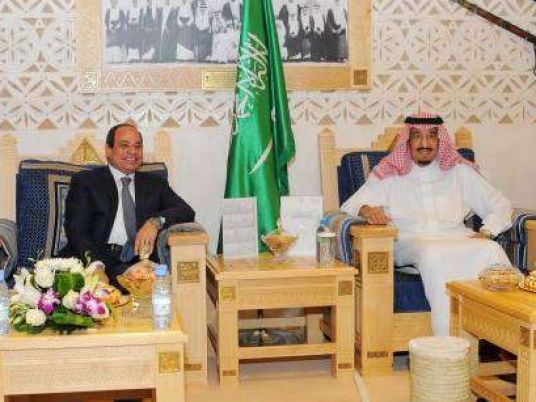 Egypt has signed a deal with Aramco stipulating that the Saudi company would supply Egypt with petroleum products for five years, the Ministry of Petroleum said in a statement on Friday.
The deal comes after the state-owned Egyptian General Petroleum Corporation had signed an agreement with the Saudi Fund for Development in March, on the sidelines of the fifth meeting of the Egyptian-Saudi Coordination Council held in Riyadh, to help Egypt finance its petroleum needs.
Last December, Saudi Arabia said it will raise its investments in Egypt to above 30 billion Saudi riyals (US$8 billion) and pledged to contribute to providing Egypt with petroleum needs for the next five years. The Saudi decision came one day after Saudi Arabia launched an "Islamic alliance" to fight terrorism, made up of 34 countries including Egypt.
Saudi Arabia and Gulf neighbours Kuwait and the United Arab Emirates have backed Egypt since the military ouster of former president Mohammed Mursi in July 2013 following mass protests against his rule.
The kingdom has been generous with Egypt, a net importer of energy, since mid-2013 but the financial assistance now comes at a time when Egypt's cash-strapped economy is in dire need.
Years of political turmoil have taken a toll on the Egyptian economy, halving the state's foreign reserves and driving away tourists, contributing to a dollar shortage.
Today's deal was signed by the CEO of Aramco's trading arm, Yasser Mufti, and the head of the Egyptian General Petroleum Corporation, Mohamed al-Masry.