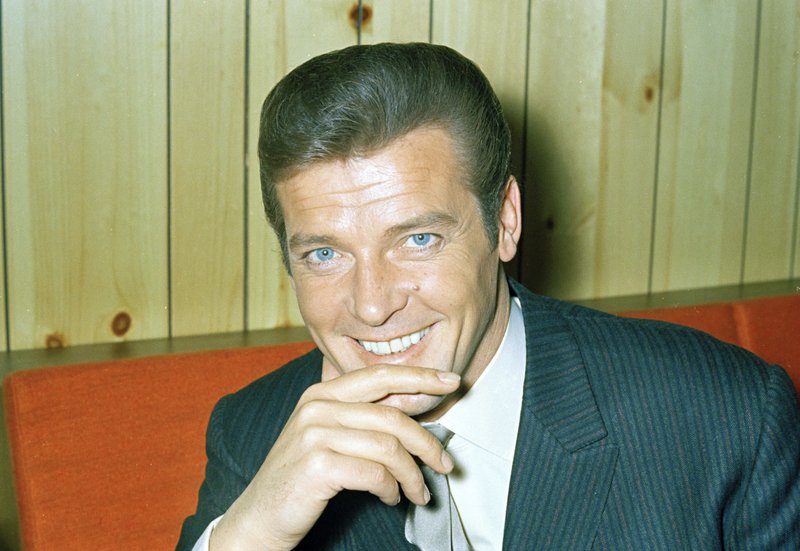 Sir Roger Moore, who died Tuesday at age 89, always made sure to laugh at himself before the audience could.
With a mere arch of an eyebrow, Moore, whose wit was drier than James Bond's martinis, could convey a skepticism of his accidental profession, disarming good looks and the suave characters he often played, from Bond to Simon Templar, all while saving the day and charming a scantily clad girl in the process.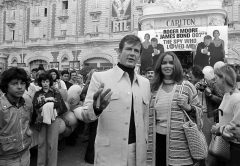 Sporting a posh accent and square jaw, Moore looked the part of a movie star and a debonair international spy. But beneath the surface, the policeman's son from South London, a sickly child and plump kid who always chose a joke over a street fight, saw the inherent ridiculousness of 007 — and left an indelible mark on the role, and a generation, because of it.
"You can't be a real spy and have everybody in the world know who you are and what your drink is," Moore often said. "That's just hysterically funny."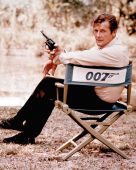 Associated Press
A large part of his charm is that Moore never set out to be an actor. As a teenager, on a lark, he tagged along with some friends doing crowd work on the Vivien Leigh and Claude Raines film "Caesar and Cleopatra" and caught the eye of someone who thought he should meet the director,
"He said I think you should be trained. I said, 'Oh how wonderful,'" Moore recalled in an interview. "So I rushed home and told my mother I was going to be Stewart Granger."
Stardom did not come immediately, however. Moore toiled as a working actor, in television and films in the UK, and then in the U.S. as a studio contract player for MGM before breaking through in a few television roles, in "Maverick" and then "The Saint." The long-running show "The Saint" about the witty and charming romantic hero Simon Templar, many noted, was not unlike Moore himself — and would inform how he chose to play James Bond over the course of seven films, starting with "Live and Let Die" from 1973 and ending with "A View to a Kill" in 1985.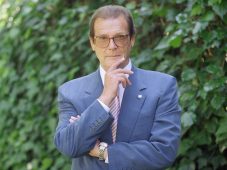 For many, "The Spy Who Loved Me," from 1977, is one of the greatest Bond films, and certainly the best for Moore — even though praise at the time was almost backhanded.
"Roger Moore is so enjoyably unflappable that you sometimes have to look closely to make sure he's still breathing," wrote critic Janet Maslin in the New York Times. "But his exaggerated composure amounts to a kind of backhanded liveliness. Though Mr. Moore doesn't compromise the character, he makes it amusingly clear that hedonism isn't all it's cracked up to be."
Moore knew his own shortcomings, and would joke about them readily. He liked to say that the difference between The Saint and James Bond was in the eyebrow.
"In 'The Saint' I did raise my eyebrow," Moore would say. "I don't think I ever raised my eyebrow in Bond … except possibly when a bomb went off."
He spent a lot of his time talking about those eyebrows that some critics tried to lance him for, drolly explaining that he had only three emotions — one eyebrow raised, the other, or both.
"A lot of the time, I laugh at myself as a defense mechanism," Moore said, always aware that his "even features" were both an asset to stardom and an impediment to being considered a serious actor. There might have been some truth there. Though well-known, Moore never rose to prestige roles. Even in his most well-known part, as Bond, he was doomed to always be compared to his predecessor Sean Connery.
Moore accepted this fate with good humor, insisting throughout his life that Connery's Bond, more macho and a killer, is the definitive and best interpretation.
In fact, most of his accolades, including his knighthood, came from his humanitarian work off-screen with UNICEF, which he found through his friend Audrey Hepburn.
"He does not regard everything as a laugh, but he would die rather than let you see," said his friend Michael Caine.
But he carried on the act, like a good soldier, throughout his life. Even recently, when asked what audiences can expect from his well-reviewed one-man stage show, Moore hesitated only to laugh.
"Two hours good sleep," he said.
Report by AP Film Writer Lindsey Bahr